As a Halloween institution in New York City, it's hard to be more iconic than the Tompkins Square Halloween Dog Parade. But the beloved 28-year tradition looks like it won't be back for a Halloween Dog Parade 2018, organizers say, after they were hit with a huge bill to hold the event.
"It's with a very heavy heart that I have to announce that the annual Tompkins Square Halloween Dog Parade will be CANCELLED this year," organizers posted on the event's Facebook page on Wednesday evening. "The Parks Dept is asking for a large insurance & liability policy in order to hold the event this year — and we simply don't have the funds or sponsor willing to provide it."
While that first post seemed like a final decision about the fate of the Tompkins Square Halloween Dog Parade 2018, which had been scheduled for Oct. 20 from noon to 3 p.m. (rain or shine!), organizers later added a comment with a GoFundMe link looking to raise $15,000 to be able to put on the event after all.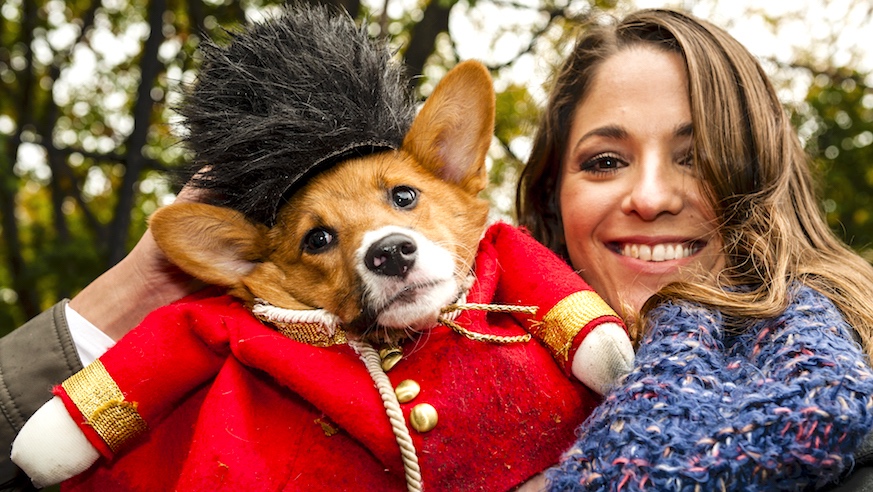 Can the Tompkins Square Halloween Dog Parade be saved?
The Tompkins Square Halloween Dog Parade is the largest dog parade of its kind in the world, according to CNN. Hundreds of costumed pooches, often with owners in matching outfits, and thousands of spectators crowd the park every year to catch a glimpse of a golden retriever as the Robin to his owner's Batman or a chihuahua as the Little Shop of Horrors plant held by a lady Seymour.
But it's also run by a small group of volunteers at the Tompkins Square Dog Run, who have run the event free of charge to entrants and spectators. Sponsorships and donations have helped fund small prizes for Best in Show costumes and contributed more than $200,000 to the dog park over the years, with matching funds doubling that amount, according to organizers.
"We are also leaving the dog park with an endowment at City Parks Foundation for [its] maintenance and upkeep for the next 10 years," organizers wrote on Facebook. "We're hopeful that the annual dog parade will return in some form in the future."
The Tompkins Square Halloween Dog Parade isn't the only iconic New York event threatened by ballooning costs. The Coney Island Mermaid Parade has also struggled to stay afloat as its popularity has grown, with the event nearly being canceled in 2017. A Feed the Mermaids fundraiser ultimately kept the seaside party going.