When you send mail through UPS, you trust that it'll get to the intended recipient on time — and if not on time, then close to the delivery date promised. But what about UPS employees? Do they have that same guarantee? Using a change of address form, Dushaun Henderson-Spruce, 24, reportedly managed to move the Atlanta headquarters' address to his own, getting thousands of first-class mail meant for UPS workers delivered to his one-bedroom apartment in Chicago. This lasted for months, and there was so much mail that it had to be delivered in tubs.
In fact, if you Google the exact address Henderson-Spruce used on the form filed in October 2017, search results bring you to the UPS Corporate and Regional Headquarters page. So, yes, it's real — and no one noticed, according to The Chicago Tribune, until January of this year when a UPS security coordinator picked up on the scam and reported it to postal inspectors.
In more alarming news, Henderson-Spruce apparently did not identify himself on the change of address form. Instead, he wrote "HS," then scratched those initials out and replaced them with "UPS" instead. And this was good enough for USPS, who filed that change of address form no problem.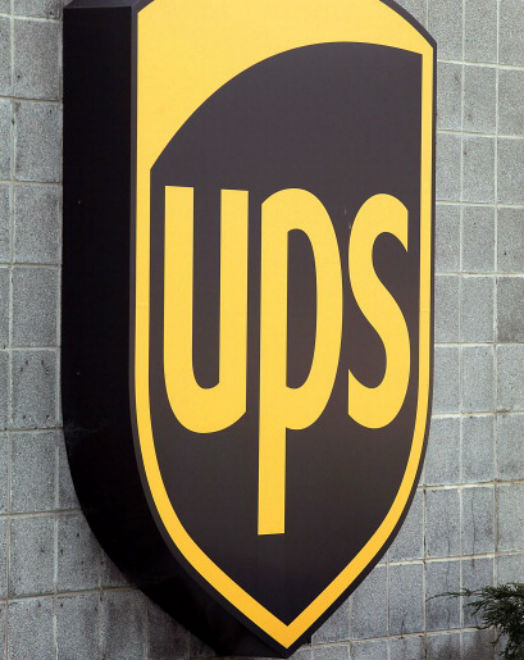 It was reported that around 150 corporate American Express cards belonging to the CEO and board of directors, as well as other employees, were issued under Henderson-Spruce's address. None ended up being misused, according to a search warrant affidavit. It was also reported that 10 checks addressed to UPS, totaling more than $58,000, were deposited to Henderson-Spruce's bank account.
The Chicago man, who coincidentally worked as a UPS package handler in 2012, told The Tribune in an earlier interview that the tubs of mail appearing at his doorstep could have been a "mix-up" due to a stolen identity. 
Change of address form scam, final chapter
A USPS change of address form can be filled out in person or online, and the fine print reads, "Anyone submitting false or inaccurate information on this form is subject to punishment by fine or imprisonment or both…" Records show that Henderson-Spruce will face theft of mail and fraud charges. He's currently in custody, and a detention hearing, according to The Tribune, will be held next week.
NPR reports that a federal charge of mail theft carries a maximum of five years, while mail fraud carries a maximum of 20.
"The rate of suspicious transactions reported by customers is less than 1/10 of 1 percent and many of the complaints are determined not to be related to fraud," USPS said in a statement issued to NPR. "A number of these complaints can be traced to domestic or other disputes between families and friends, who have access as a result of their relationship to information which allows one to forward mail. Still others can be attributed to service-related issues."
"We are continuously implementing security enhancements to enhance the security of our change of address process," the statement concluded. "We continue to assess these options, as we determine the best alternatives to protect the needs of our customers."