Just in time for the cold weather comes a basement bar that's all cozy sophistication.
What was once the Cellar Bar is now the Bryant Park Hotel's new basement escape to Morocco called Célon.
Forget disco balls — delicate Marrakesh-style lamps do double duty as wall decoration, painting everything with light from the staircase leading down into the plush lounge packed with velvet chairs and cushions.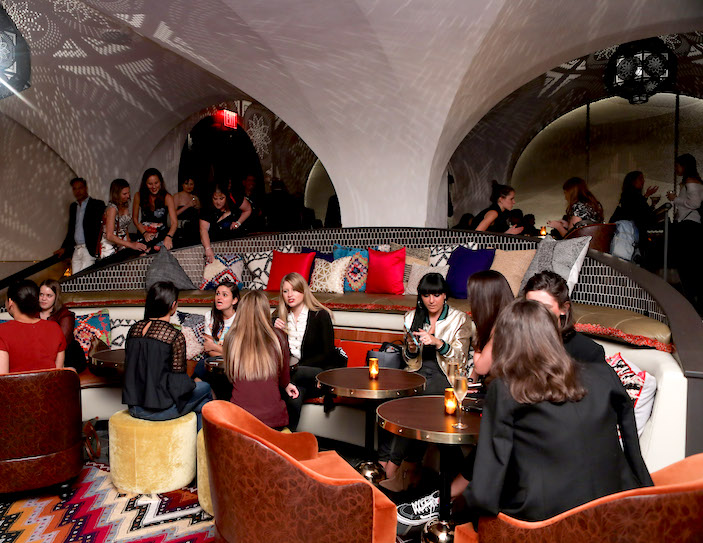 The soaring white walls create the illusion of relaxing among the sandy dunes of "One Thousand and One Arabian Nights," with many of the furnishings either vintage or fair trade.
As is the style of Moroccan delicacies, the cocktails ($17 except for a $100 gold martini — if you must) tend toward the rich and sweet like the Kaz-Bar (rye whiskey, lemon juice, maple syrup, red wine float) and the Mo-Rocka (bourbon and per brandy, apple spice syrup).
The short menu of bar bites ($5-$16) is entirely vegetarian, with a choice of breads and spreads as the main attraction. It won't get you through the desert, but after a long night on the town, Célon is the oasis you're looking for.
Find your way to Marrakesh at 40 W. 40th St. Closed on Sundays.