Nicholas Hoult has promised that the Dark Phoenix movie will mark a change in direction for the X-Men franchise, which began all the way back in 2000.
The 27-year-old British actor will make his fourth outing as Henry 'Hank' McCoy/Beast in the much anticipated "X-Men" film, which he exclusively revealed to Metro "feels very emotional" and "tonally different" to its predecessors.
"It feels great to be back. We've got Simon Kinberg directing and he's doing a great job from what I have heard," Hoult explained. "I don't watch stuff when we are making things but I know he showed stuff and people are saying it feels very emotional and tonally slightly different to the other 'X-Men' films. So it's exciting times."
Hoult suggested that he originally had some reservations about returning for another "X-Men" film, especially as his contract with the franchise had come to an end after 2016's "Apocalypse." However, Simon Kinberg was ultimately able to convince Hoult to turn into the Beast again, and the actor admitted it was the first-time director's "interesting development" of his character that did the trick.  
"When I was speaking to Simon about signing up for the film and the ideas that he had for my role it involved some interesting developments and some good scenes so that's the reason why I am back," Hoult admitted.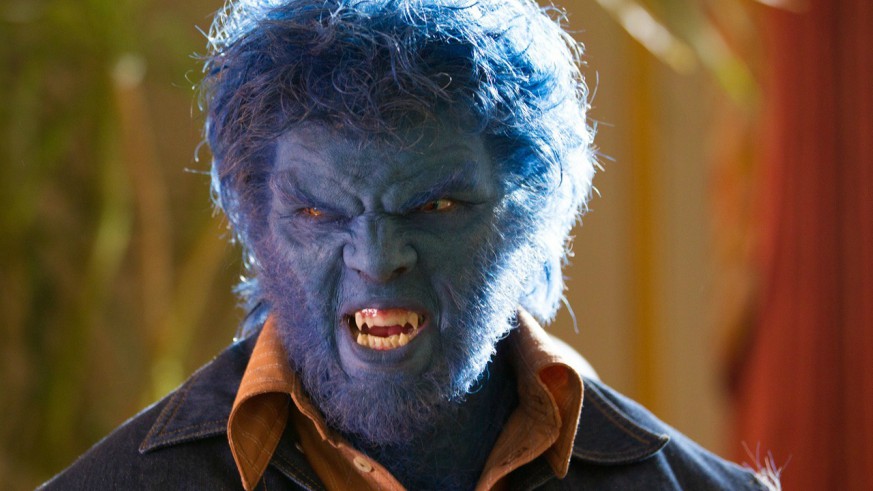 While "X-Men: Dark Phoenix" marks Kinberg's debut as a director he has either produced or written the last seven entries into Fox's comic-book universe, which has included "The Last Stand," "First Class," "Days Of Future Past," "Fantastic Four," "Deadpool," "Apocalypse" and "Logan," while he is also a producer on 2018's "Deadpool 2" as well as writing, producing and directing "Dark Phoenix."
Based on the lauded "Dark Phoenix Saga" comic-book series, the 13th installment to the "X-Men" franchise sees Jean Grey (Sophie Turner) losing control of her superhero abilities. This forces her former allies to fight against her, all while the evil alien empress Lilandra (Jessica Chastain) attempts to capture and then kill her. No wonder everyone is so emotional.
We'll finally get to see how "Dark Phoenix" matches up to the other "X-Men" films when it is released on November 2, 2018.