It's no secret that President Donald Trump enjoys a game of golf. Along with owning courses around the world, he's been known to take a few golf trips since becoming commander-in-chief.
Though his prowess at the game may be questionable, he's sure to have the best kind of clubs — unbelievable clubs, nobody has better clubs. And now, you could own some of those clubs.
A set of Trump's personal golf irons is up for auction in Boston. RR Auction, which is headquartered in the North End, listed the collection online Thursday.
The clubs, which are estimated to be worth $30,000, were used at the Trump National Golf Club in Bedminster, New Jersey, before The Donald became the president.
"Long before entering the White House, the Trump name had become synonymous with many of the world's most stunning and bucolic golf courses," the auction page reads.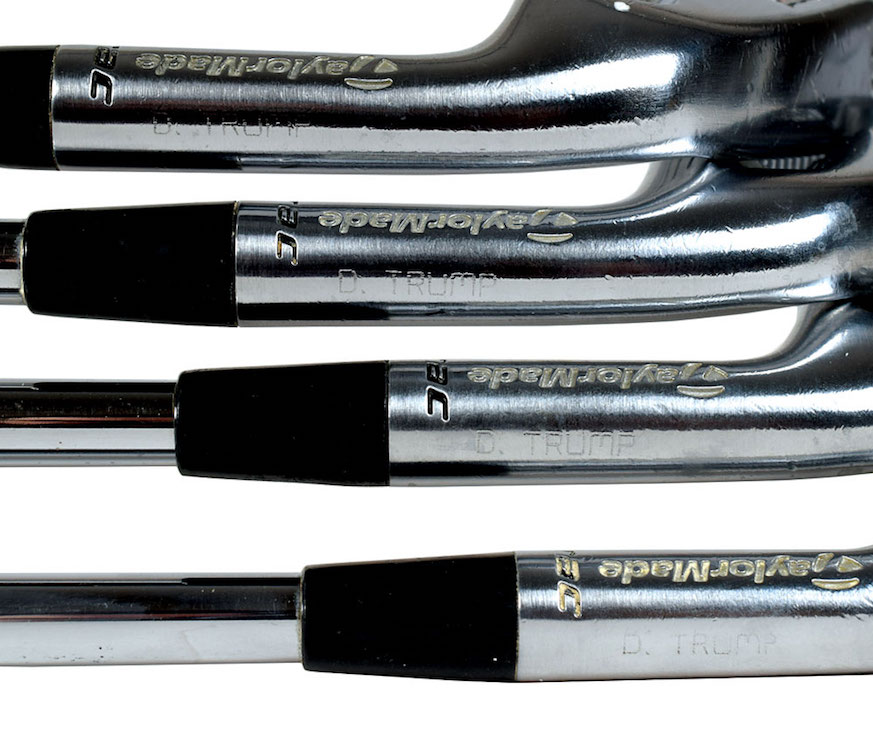 Each iron has "D. Trump" engraved on the clubhead. The clubs were personally owned and used by Trump, according to the auction page, before being gifted to his personal caddie at the time, Andrew Lombardo.
Lombardo caddied for Trump more than 100 times from the opening of the Trump National Golf Club in 2004 until he resigned in 2008.
Lombardo told the auction house that "Trump exclusively used these irons for a two-and-a-half month period while playing with and against a variety of celebrities, powerful businesspeople and golf professionals at Bedminster."
The Bedminster club was also the site of Ivanka and Jared Kushner's 2009 wedding and, according to the post, the meeting grounds for the presidential transition team after the 2016 election.
Though most of the president's controversial weekend golf trips have been to Florida, he did stop by the Bedminster club in May, "and is expected to go there more frequently in the summer months," according to the auction.
"Supported by their rock-solid provenance," the listing reads, "these Trump-used irons are of the utmost rarity and represent the well-documented relationship between the sport of golf and the nation's commander-in-chief."
The clubs are currently up for bid here; thirty-minute rule for bidding begins July 12 at 7 p.m.