2018 has been an insanely productive year for Kanye West. Disregarding all of the noise that surrounded his musical output, West had a pretty astounding rush of creativity with the release of 4 albums with Nas, Pusha T, Teyana Taylor, his new collaborative project with Kid Cudi KIDS SEE GHOSTS, and his own solo album ye.  Well it looks as though his prolific streak is showing now signs of stopping as Kanye went on Twitter this week to tease his new album YANDHI.
Here is everything we know about Kanye West's new album YANDHI.
Kanye West YANDHI release date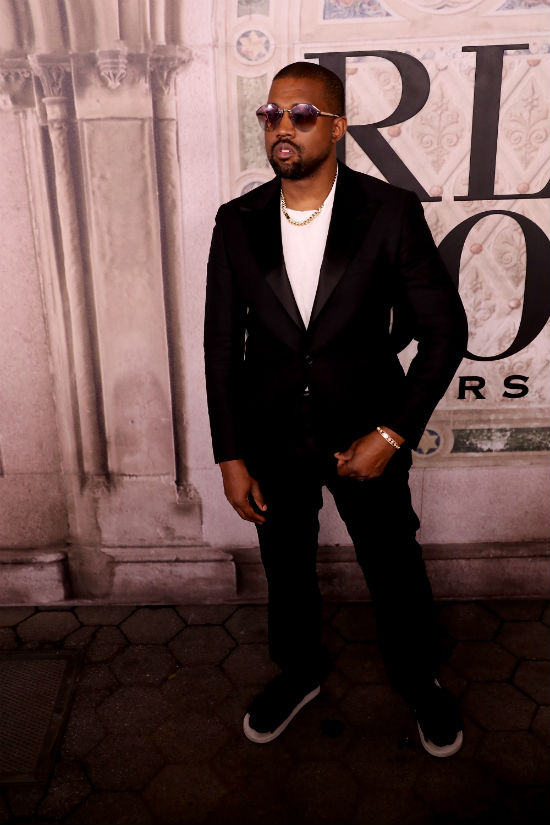 Photo Credit: Getty Images
The Tweet from Kanye West shows a photo of a blank CDR — much like his 2013 Yeezus album — with an iphone message type that simply reads "YANDHI 9.29.18". You can check out the Tweet below: 
— KANYE WEST (@kanyewest) September 18, 2018
Nothing is really set in stone from either Kanye or the other bean-counters in charge. But according the "release date" listed on the cover of the CDR from Kanye's tweet, YANDHI is slated to be released on September 29th — Which is next week!
Interestingly enough, the 29th falls on a Saturday rather than Friday which is the industry standard. But, did we think Kanye would really follow the rules? Rules are meant to be broken for Mr. West. Remember the seven-track album? That day is also when Kanye is slated to appear as the musical guest on the premiere of the 44th season of Saturday Night Live with host Adam Driver. Will YANDHI be released right before this performance? Now that is something we will have to wait to find out on Saturday morning.
Kanye West album with Chance the Rapper 
Ahead of the YANDHI anouncement, Kanye and Chance the Rapper have been teasing information about a joint album that has now been announcd by West himself as Good Ass Job.  That's right! West made the announcement when he made a surprise apprearance at Chance's monthly open mic in Chicago last night. Aside from giving the audience the album's title, little information is known about the project. West however told the audience that he will be moving back to Chicago and he is "never leaving again". You can check out his full appearance below from Twitter videos that were originally compiled by Complex: 
@chancetherapper just brought out @kanyewest at @OpenMikeChicago and he announced he's moving back to Chicago FOR GOOD ??? pic.twitter.com/1H5Rt1ACLH
#goodassjob pic.twitter.com/RN7Oy42Sue

— Chance The Rapper (@chancetherapper) September 18, 2018
As we said before, there is no release date yet for this collab. But, as shown in the videos it looked as though Kanye and Chance were heading to the studio after the open mic so it is still in the works.