There's never been more television being made in New York City than right now, which led the Tribeca Film Festival to expand to the small screen last year with the inaugural Tribeca TV Festival. It was so successful that Tribeca Film Festival 2018 has expanded from two to four days of screenings, panels and sneak previews going on Sept. 20-23.
Just like its big screen sister, Tribeca TV Festival 2018 is a chance to see brand-new series making their world debut and highly anticipated season premieres before anyone else, plus hear from the influential storytellers and actors bringing them to life. And there's a lot to look forward to: Project Runway judge Tim Gunn looks back on the history of American Style, Meryl Streep interviews Tracey Ullman on her dynamic career in comedy, and the first look at a new drama series about the dot-com frenzy and fall of the 1990s called Valley of the Boom.
Tribeca Film Festival 2018 takes place at Spring Studios, with tickets going on sale Aug. 22 at 11 a.m. So why come to a theater when you can Netflix and chill? Take it from Robert De Niro: "TV reaches audiences anywhere — in their homes, on their tablets, on their phones — but it's also special to experience them on the big screen with others at the Tribeca TV Festival."
Everyone's got their favorites, but we've rounded up some of the most anticipated events of Tribeca Film Festival 2018.
Highlights of Tribeca Film Festival 2018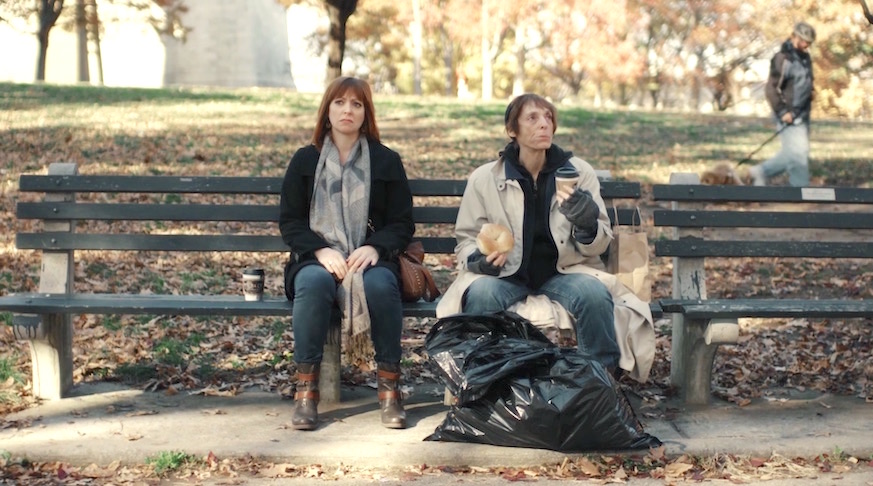 Be the first to see fall's pilots
Each fall, TV watchers brace themselves to fall in love with new shows that potentially will never see a second season. For you brave lot, there's the new Fall Pilot Season, a showcase of five new comedy series that the Tribeca experts are excited. The shows include bringing William Shakespeare to modern-day New York with My Friend Will, and the "escape to the country" fantasy we all dabble in occasionally with Livin' on a Prairie. 
A tribute to Law & Order: SVU
It's been 20 years since Mariska Hargitay put on Detective Olivia Benson's first trenchcoat, and Law & Order: Special Victims Unit is now the longest-running primetime drama on television. Hear from creator Dick Wolf and Hargitay plus co-stars Ice-T, Kelli Giddish, Peter Scanavino and Philip Winchester, and the production team, plus a preview screening of its 20th season premiere. 
Love Deadpool? Then check out Wayne
The humor of Deadpool manages to be laugh-out-loud funny without relying on gender, racial or other stereotypes, and its writers are taking their talent to YouTube Premium with a new show called Wayne. Rhett Reese and Paul Wernick serve as executive producers of this "gritty, hilarious, and sometimes bloody roadtrip adventure tale of young love and reckless youth," After the screening, hear from the production team including creator Shawn Simmons, plus stars Mark McKenna and Ciara Bravo.
An extended cut of the last complete Anthony Bourdain: Parts Unknown episode
In a panel sure to leave everyone an emotional wreck, the Tribeca TV Festival 2018 will host the world premiere of an extended cut of the Anthony Bourdain: Parts Unknown final season premiere. The only episode of Season 12 whose production was completed before Bourdain's death by suicide in June finds him in Kenya with W. Kamau Bell. The screening will end with a conversation featuring Bell and some of Bourdain's longtime collaborators on the series.
Bryan Cranston reflects on his career
We'll never get tired of asking Breaking Bad questions, and thankfully Bryan Cranston doesn't seem to be tiring of answering them. This year is the 10th anniversary of the show's premiere, and Cranston will sit down to talk about Walter White, his pivot to comedy and the stage and more.
For those who like their TV dark
The darker the better has been the theme of TV's hottest shows for about a decade now, but things are only getting more twisted. Midnight Episodics is new for Tribeca TV Festival 2018, debuting three new pilots about a literally killer vinyl record (Deadwax), True Detective in the Alps (Pagan Peak) and a family of cannibals (Patricia Moore).