Daddy didn't raise no slacker, so bust out some creativity for Father's Day weekend and take your papa out for something more creative than a steak dinner.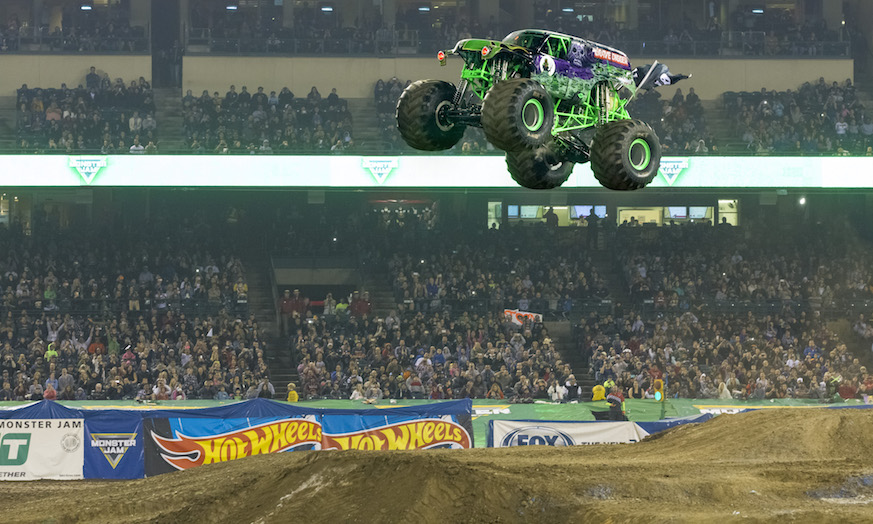 Take Hot Wheels to the extreme
Kick the nostalgia factor into overdrive as the Hot Wheels you and dad played with come to life this Saturday at Monster Jam. These giant 12-foot-tall monster trucks are capable of almost everything your imaginations could conjure back when they were just little metal cars zooming along on the living room floor, doing flips, making incredible long jumps and intense bursts of speed (meet them up close at a Party in the Pits before the race). This weekend is also special for the rally, marking its 25th with some of its most famous trucks over the years taking part like Grave Digger and El Toro Loco. June 17, 7 p.m., MetLife Stadium, $20 and up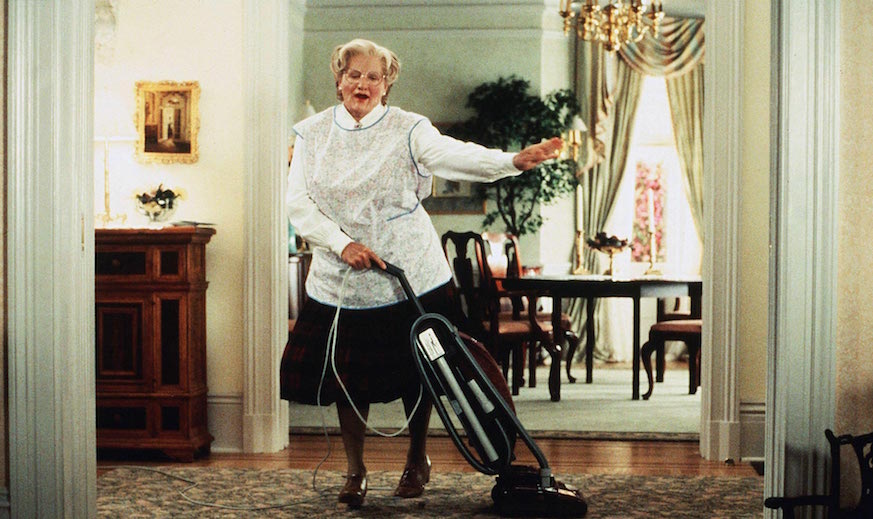 Watch one of your favorite movies together
Film buffs probably got their start with dad, whether it was playing cops and robbers after watching "Die Hard" or assuring younger, less patient you that the slow-burn plot of "The Negotiator" made it one of the best films ever. This weekend, take dad to Metrograph for "Raiders of the Lost Ark" on Saturday or Nitehawk for brunch screenings of "Cloak & Dagger," where a kid makes up an imaginary hero just like his dad. On Sunday, catch the Robin Williams classic "Mrs. Doubtfire" at Syndicated, or see who flinches first at Videology's screening of "The Shining."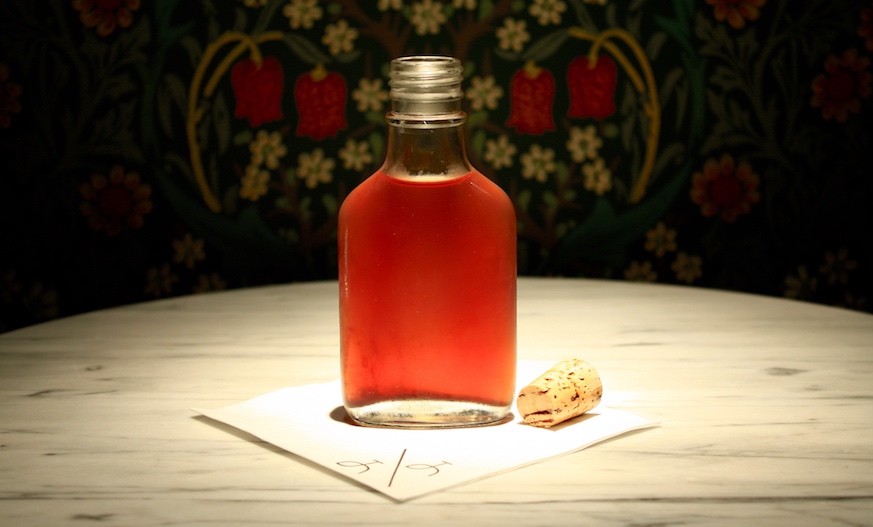 Enjoy a throwback cocktail
Gentlemen still wear suits to The Up & Up, so get spiffy (and arrive early) for bar manager Chaim Dauermann's Father's Day special. The Dad's Manhattan is made with Canadian whisky, a tradition left over from Prohibition when production of American rye stopped, plus port, brandy and a splash of Cherry Heering. "When a younger person asks for their Manhattan this way, I know they learned the drink from their father or their grandfather," he says. The drink comes in a glass flask with a cork (in case there's a raid and you don't want to leave your drink behind). Sip this and other updated classics in a classy setting while you catch up. 116 MacDougal St., Greenwich Village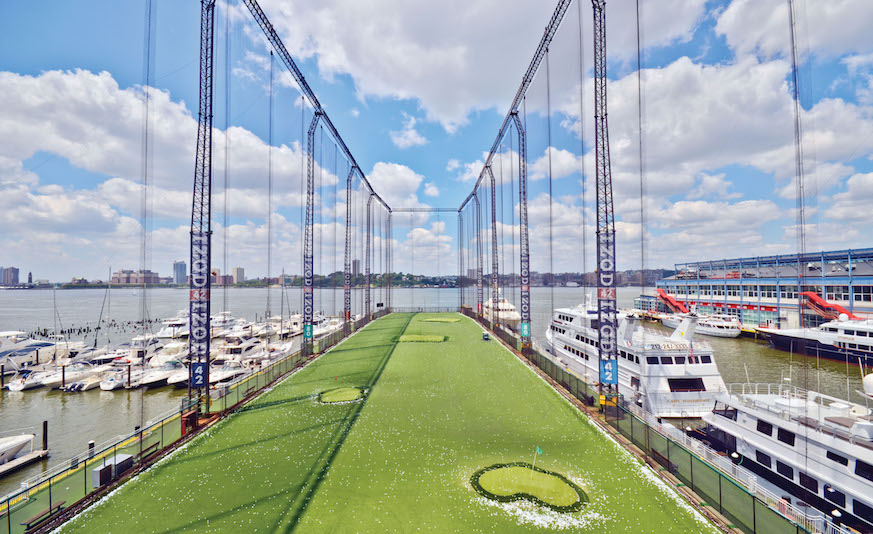 Hit a few rounds of golf
Since Dad isn't the president, he probably doesn't get out on the links every weekend. While it's not 18-hole golf, we're sure he'd have just as much fun with you by his side hitting a few balls down the 200-yard fairway at Chelsea Piers. All Father's Day week, come to the Golf Club and dad will receive a free $25 Ball Card when his son, daughter or partner buys a Ball Card. Choose the tee time that best fits into the rest of your weekend with hours from 6:30 a.m. until midnight (and a Teaching Academy if either of you needs to brush up on your skills). 59 Chelsea Piers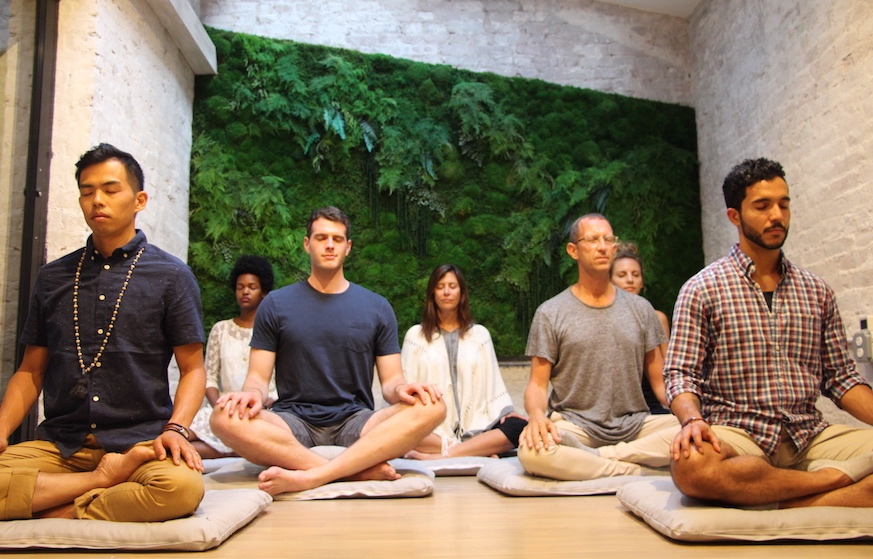 Give him the gift of peace
We all want Dad to be a little healthier. Get him on the path to zen this weekend by taking a meditation class together at MNDFUL. There are tons of 30- and 45-minute sessions going on all weekend, with classes to practice breathing techniques to learning how to manage your emotional energy. The studios are set inside airy apartments so you don't feel like you have to be in a special space to meditate — just pull up a cushion and get comfortable. First-timers pay just $10 for any class. Greenwich Village, UES, Williamsburg, mndflmeditation.com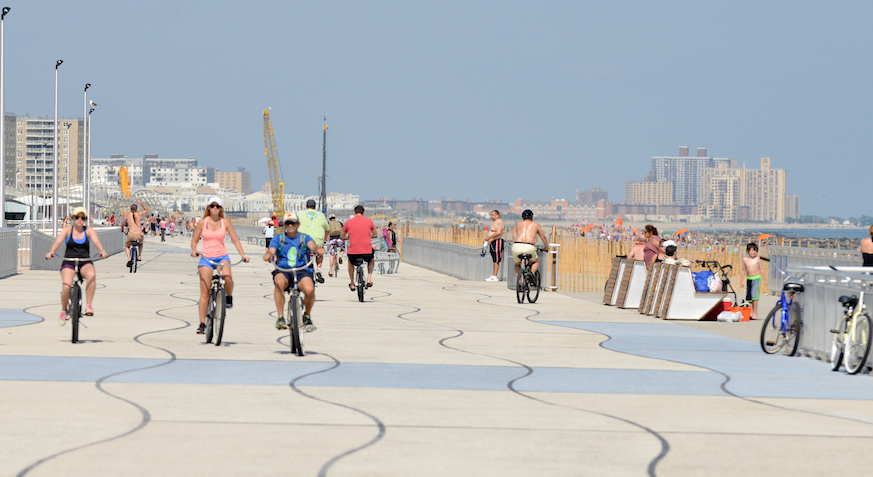 Go on a beach vacation
Is your dad a Jimmy Buffett fan whose heart is always at the beach? Take him to the end of the A line to Rockaway Beach, which has recovered after Hurricane Sandy with a buzzy food scene and tons of ways to enjoy its scenic shore, whether you get out on the waves of the city's only year-round surf hub or take a bike ride down the newly finished boardwalk.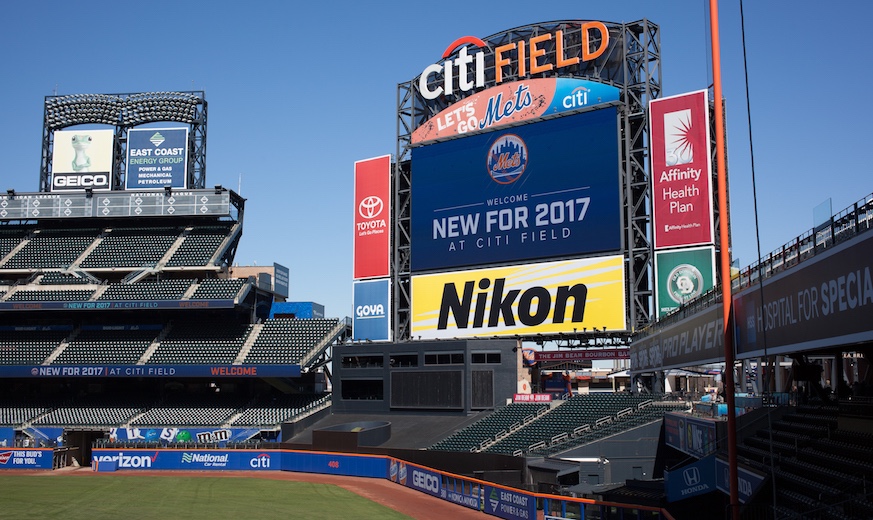 Take him out to a ballgame
It's been too long since you and your dad went to a baseball game. The Yankees are out of town all weekend, but the Mets will play at Citi Field both nights. Yeah, they're not exactly on a hot streak, but that's when they need your support the most. On Saturday, score a sweet free bucket hat for your next fishing trip, or a classic orange and blue team cap on Sunday (both for the first 15,000 fans). Tickets from $26, newyork.mets.mlb.com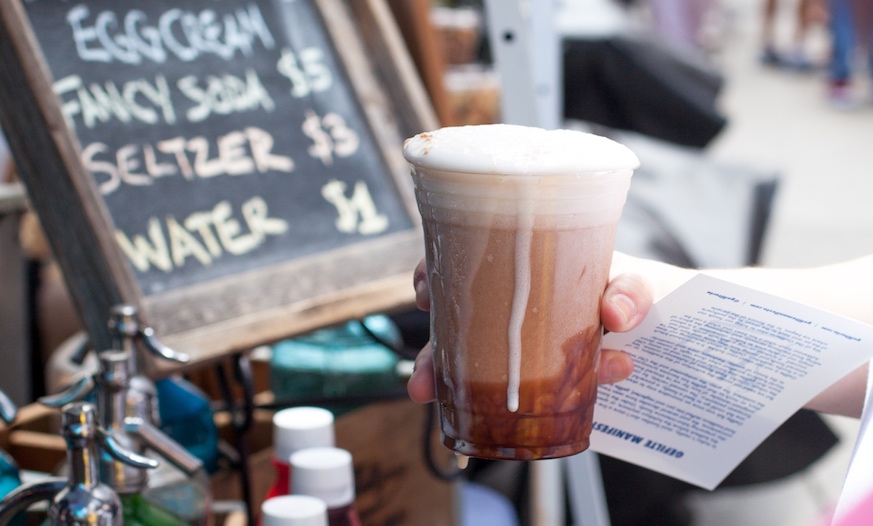 Go on a food adventure together
Dads can get into a rut, so go on a foodie outing where every dish will be new to both of you at the Taste of Jewish Culture Street Festival (plus, free egg creams and frozen pickle pops are pretty sweet perks for Dad). This Sunday's fourth annual Workmen's Circle fest features about 30 Jewish food vendors all serving their own takes on the theme "Diversity Is Delicious" like Mystiik Masala's Indian-style potato latkes, brisket quesadillas and babka ice cream sandwiches by La Newyorkina. Because it's not a street fair without music, two klezmer bands will get you rocking, plus tons of family-friendly activities. Free, 11 a.m.-5 p.m., Sixth Avenue between 48th and 49th streets