Summer is finally heating up, which means you're probably on the prowl for something refreshing that'll last all through the long, balmy nights. Luckily for you, giant cocktails have been cropping up all over the city to quench your whole squad's thirst.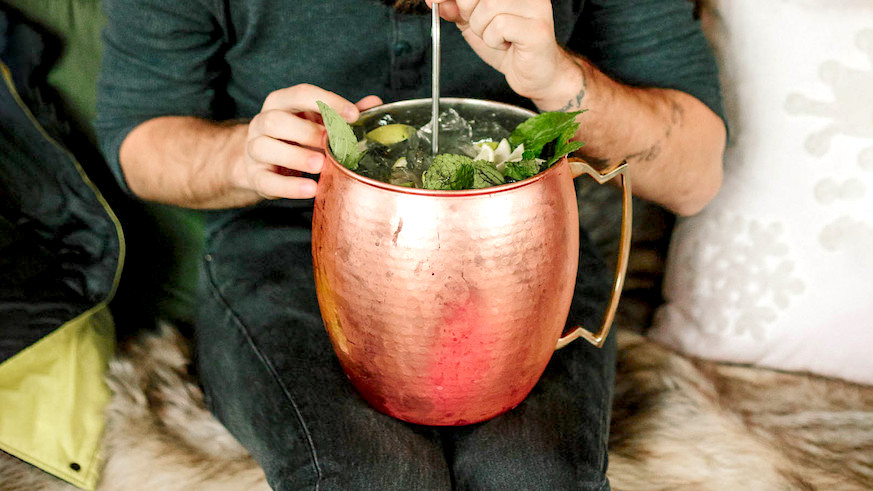 You've gotta be pretty stubborn to take on this Mule
It's not often that a cocktail is best described by weight. The Mega (Moscow) Mule clocks in at 10 pounds — that's 164 oz., made with 18 ounces of liquor. That's about 13 shots of either Belvedere vodka or Casamigos tequila, plus a bottle and a half of Owen's mule mix and fresh lime juice. While they'll let you order it solo, they recommend a group of 10 if you're planning on finishing the whole thing. The cocktail costs $185 and can be had at the newly expanded PHD Rooftop Lounge at Dream Downtown (355 W. 16th St.), or the revamped PHD Terrace at Dream Midtown (210 W. 55th St.)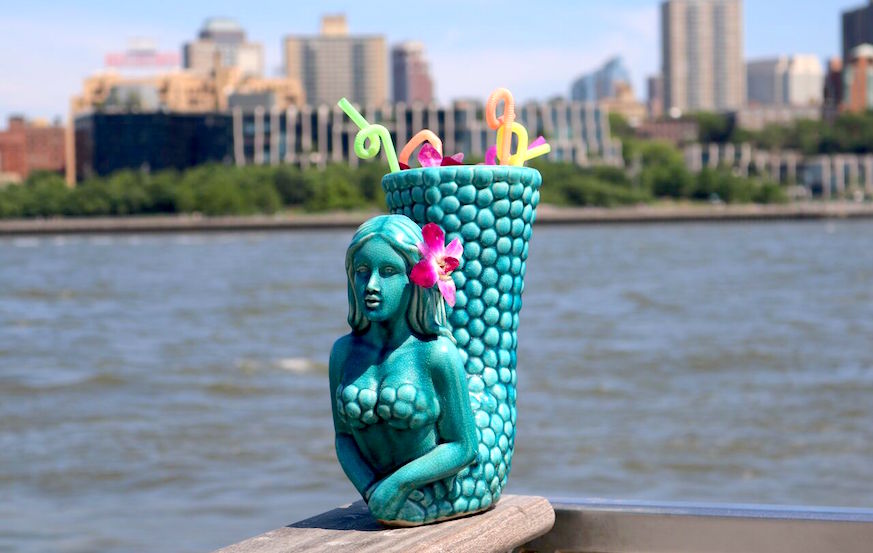 Heed the Siren's call
We don't have any fun up on the shore, eh Sebastian? This enormous mermaid cocktail begs to differ. Walk the pier to Watermark Bar in the Financial District for this 114-ounce marvel that'll have you singing sea shanties in no time. Served in what can more reasonably called a vase than a cup, the Siren begins with sangria at the bottom, then filled with frozen margarita and garnished with orchids. Share it with friends or settle in for a long afternoon of watching the world go by on the East River. $80, 78 South St.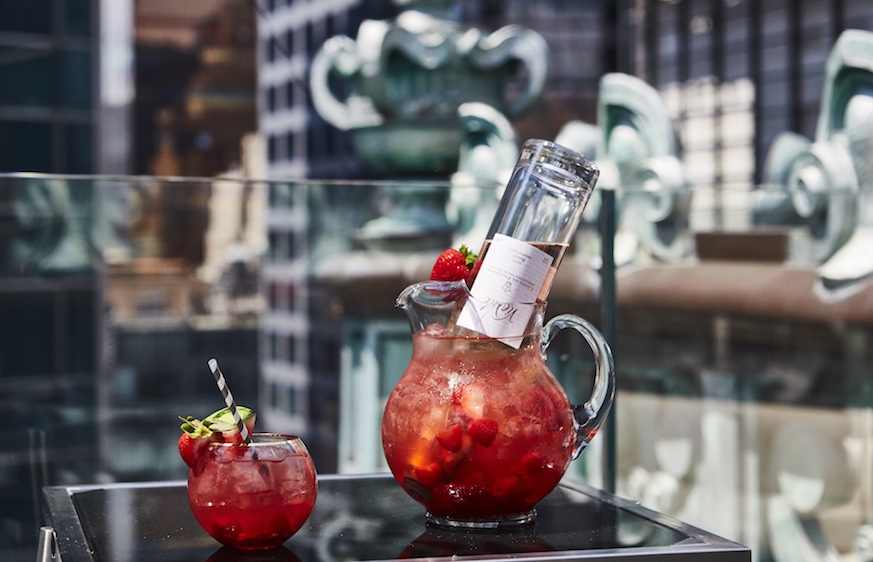 Take your backyard picnic into the clouds
Every season, the indoor-outdoor St. Cloud rooftop bar at the Knickerbocker Hotel gets a makeover, including all new cocktails. This summer beginning July 4, take the elevator to a backyard summer picnic with your choice of three curated baskets (American, French and Mediterranean), but the centerpiece should always be the Wrong Way Rosé. This punch-style cocktail for 2-4 features Lejay Crème de Cassis, cognac-soaked berries with Pavan and a bottle of rosé tipped right on top. Summer, can you stay forever? 6 Times Square
Make a night of it with jazz and oysters
Get out of the sun for a while and duck downstairs into Metropolis, the basement lounge at Blue Water Grill. Open only on Thursday nights, the bank vault turned Art Deco cocktail bar boasts an oyster list plus more casual favorites (and even a cheesesteak!) along with live jazz. Reserve your table and order up The Fruit Smash (serves 6-8) with 16 ounces of Avion Blanco tequila over a seasonal mix of fruits from the Union Square greenmarket plus mint. $110, open 5:30-11:30 p.m., 31 Union Square West
It'll take you all summer to try these punches
Ravi DeRossi's upstairs casual Cuban lounge Cienguegos has been a group favorite destination for its punch bowls, but they've had a vegan makeover along with the rest of the menu earlier this spring. All 13(!) come in sizes for 2 ($44), 3-4 ($78) or 5+ ($120) to enjoy in the pink and green retro space, like the Anchor Punch (Sailor Jerry spiced rum, guava, ginger, apricot liqueur and nutmeg) and the Alabazam (Appleton Estate, Lillet Rouge, maraschino, lemon, strawberries, Angostura bitters and sparkling wine). Swing by during their daily happy hour from 5-7 p.m. for half off select punch bowls. 95 Ave. A