Maybe it's because of TV's current fascination with the true crime genre, or maybe it's because of Patty Jenkins and Chris Pine's attachment to the project. Either way, TNT's new limited series I Am The Night is shaping up to be one of the most talked about premieres of the winter TV season. This is especially true since, as all of the promotional material has made clear, I Am The Night tells the story of what happened after the infamous Black Dahlia murder in Los Angeles.
How I Am The Night brings Fauna Hodel's story to life
At the center of this story is the young Fauna Hodel. Played by India Eisley, the character is based on the real-life woman of the same name whose book One Day She'll Darken serves as the inspiration for I Am The Night's story. This is a point that writer Sam Sheridan, who's also Jenkins's husband, stresses when explaining how the show first came about and why he emphasized its noir elements so strongly.
"I think part of what Patty and I loved about this story was Fauna herself," he tells Metro of Hodel, who passed away in 2017. "She was this character who came through all these tumultuous things and was still such a lovely person. She'd basically found out that the worst things about her story were actually true. Or, at least could be true. But she didn't let it define her. And this is why we didn't do this as 'based on a true story.' It's 'inspired by' Fauna's story instead. We wanted to tell this thrilling story, but keep the metaphor of Fauna defeating the demons that were set against her."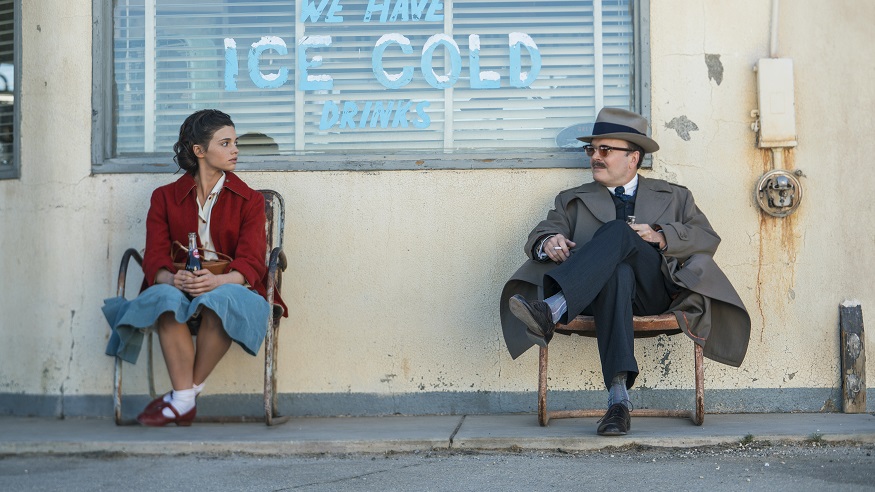 "I think Fauna was a very resilient soul," adds Eisley. "All things considered, she had to be. She was just a very strong soul throughout it all, because I know that by the pretty terrible situation and circumstances that she found herself in, she persevered and made it through. I probably would have just crumpled into a ball and become a complete mess if I'd had to experience something like that."
"As an actress, it really stood out to me that she goes from being this very wide-eyed young girl to a fierce and determined woman. All these things are forced on to her out of nowhere, and she responds by taking the town by storm, in a way. Fauna's gut reaction is to go in, taking this forward trajectory of sorts, and figure things out. She never really wallowed in the pain of it all. She tackled it head-on. That really appealed to me, because I'm not that way at all. So it was great fun to play someone like that."
I Am The Night isn't really based on a true story
To her credit, Eisley does a phenomenal job of bringing I Am The Night's version of Fauna to life. The 25-year-old actress easily stands apart from her lead co-star Chris Pine, whether or not the two are sharing screen time. Though as Sheridan points out, it was his and Jenkins's insistence on adding a more traditional noir element via Pine's character that also helped make I Am The Night what it is.
"This is what inspired some of the greatest noir mysteries," he says of the Black Dahlia murder and the story of George Hodel. "I quickly figured out that if there was this guy, this character who's the classic noir foil, then this would be a way to structure the story of Fauna Hodel. It'd be a great way to get audiences engaged and invested in what's happened to her and what she's going through."
When does I Am The Night premiere?
I Am The Night premieres Monday, Jan. 28 at 9 p.m. ET on TNT.