Even with a top undergraduate degree in your back pocket, you'll face stiff competition for places at the world's best grad schools, so you'll need a way of making your application stand out. One of the simplest ways to boost your chances is to speak to admissions staff directly and ask what they're looking for in an ideal application. You might even make such a positive impression that they remember your name when they see it on an application weeks later. This is why university fairs are so important. 
Attended by admissions staff from schools around the world, these events provide a chance to get practical advice on your grad school application from the very people who matter most.
Here are some of the other benefits of attending university fairs.
You'll be able to get clear answers about any confusing aspects of the application process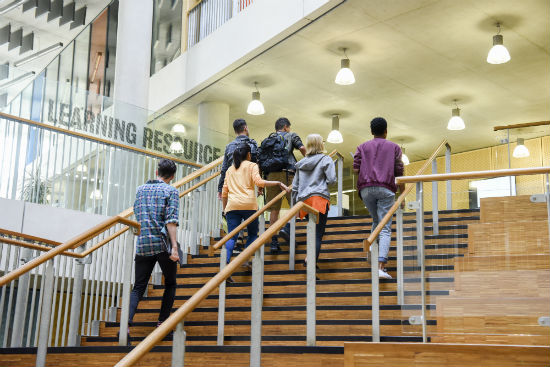 Photo Credit: iStock 
As part of an application, you might need to take an entrance exam such as the GMAT, which can be daunting. At events, you'll usually find there are test-prep resources available which will provide you with the tools and information you need.
At some events, you'll also be able to attend different seminars and sessions put on by top graduate schools from around the world who will speak on a variety of topics ranging from admissions hints and tips, to job opportunities after you graduate. This information, even if it doesn't come from your preferred school directly, will still prove useful when it's time to write your application.
University Fairs are often a chance to learn about exclusive scholarships
One of the best reasons to attend an event is to gain access to scholarship opportunities that are only available to event attendees. Many of these scholarships can even be used for studying abroad, should that be something you wish to consider.
In addition, schools participating in the fair will also have scholarship opportunities available and information on how to best finance your degree. Don't let your worry about cost hold you back, there are plenty of options available to help make your study abroad dream a reality.
Still unsure about what to study or where you want to apply?
If you haven't got as far as figuring out what you want to study or where you want to go, university fairs can help you discover schools and programs you may not have considered. You may end up learning about a school that you've never heard about before but offers exactly what you're looking for.
So, what are you waiting for? Find out about when the QS World Grad School Tour will be near you by visiting https://www.topuniversities.com/events/qs-world-grad-school-tour.