The mainstream was not ready for the Velvet Underground in 1965. That didn't stop founding members Lou Reed and John Cale pulling everyone from Andy Warhol to German model Nico into their orbit and, in five short years, creating a legacy that would change the sound, visual aesthetic and attitude of rock 'n' roll forever.
That story, from its roots in one of the roughest periods of New York City history to the who's who of modern artists who count the band among their influences, are all told in The Velvet Underground Experience, a new exhibit open at 718 Broadway in Greenwich Village — the same neighborhood where the band got their start.
"It's an exhibition you can see in 45 minutes if you want, or in two to three hours — you can shape your own experience," says curator Christian Fevret, who's also the founder of the French music magazine Les Inrockuptibles.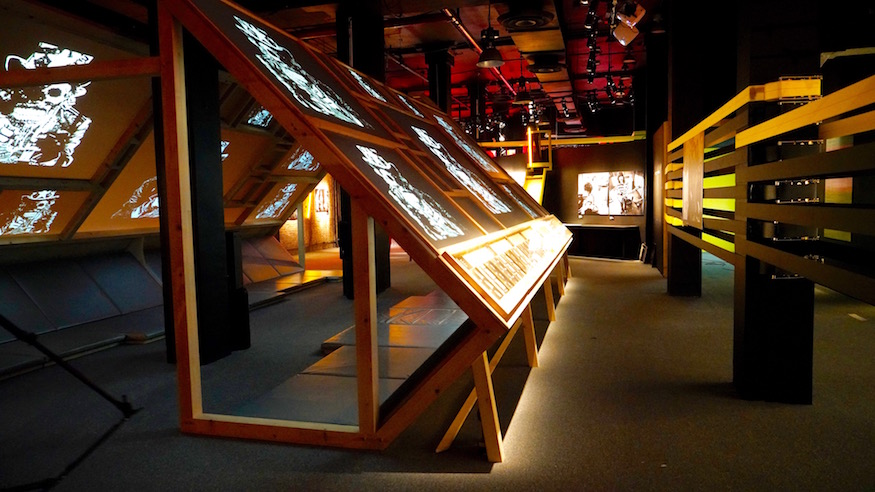 The show spans three floors with hundreds of intimate photographs capturing candid moments of rehearsal and the Velvet Underground's earliest gigs at Cafe Bizarre, documentary films, personal letters, artwork and a "greenhouse" where visitors can lay down on mats to experience a montage about the highs and lows of the band.
Appropriately, there is also an underground venue at the Velvet Underground Experience, an intimate space where up-and-coming artists will perform; tickets will be available through Bandsintown.
Velvet Underground Experience NYC: Making the Band
Over and over, what's striking about the Velvet Underground Experience is how improbable everything about the band was.
Lou Reed and John Cale were born just a week apart in 1942, but that's about all they had in common: Reed was born to a Jewish family in Long Island and had a difficult childhood, as his sister recounts in a film made for the exhibit, and wrote his songs on an acoustic guitar. Cale was the son of a coal miner in Wales who studied classical music, but wound up an avid follower of the dissonant fluxus movement at his college in London.
They met in 1964, during a very conservative time in American history, according to Fevret. "It was after the assassination of JFK, and it was not easy for artists to be free. They had to fight against the main mentality of that period."
On the West Coast, that protest took the optimistic form of the Flower Power movement. But in New York, which was bankrupt and derelict at the time, life was much more grim as seen in the wall of images of longtime Village Voice photographer Fred McDarrah. The Velvet Underground's resulting somber sound would go unappreciated during their time.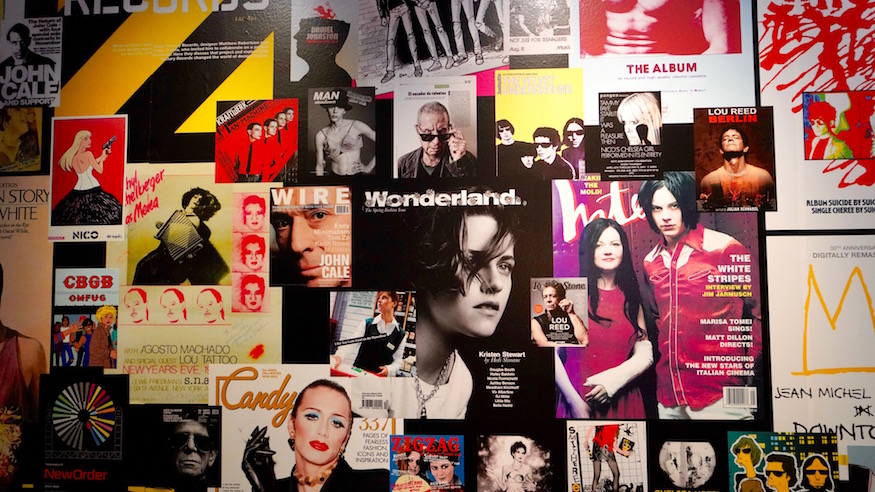 Enter Andy Warhol
The Velvet Underground's unique sound drew other artistic people looking for new ways to express themselves into their orbit. Chief among them was Andy Warhol, their biggest fan and benefactor who would go on to bankroll their first album. "So there is no record company to say to the band, 'Please change this or that, or this is too offensive.'"
Then came Nico, the German supermodel whose dream was to sing. Warhol was enamored, and knew she would give the Velvet Underground "a touch of glamour," as Fevret puts it, by taking the lead on a few of their songs.
Though the band broke up in 1970, these two icons coupled with the ahead-of-its-time music ensured the Velvet Underground's persistence. Artists from David Bowie to Marilyn Manson and LCD Soundsystem all cite them as an influence. The band started the androgynous aesthetic craze that swept the music scene in the '70s; Fevret also calls them "the first band with style," while Warhol's movies leant the band a timeless quality.
"If people can walk out with this sense of freedom of creativity that was so powerful and which was the real legacy of the Velvets," says Fevret, "that would be a success."
The Velvet Underground Experience runs from Oct. 10-Dec. 30 at 718 Broadway, Greenwich Village. Tickets are $25-$50; velvetunderground-experience.com