Sarah Jessica Parker's perfume Lovely has been on the market for over 13 years and has harmed countless people — at least according to an online hoax that's rearing its head yet again.
Various "warnings" that have been forwarded around the web purport that the Sex and the City star's fragrance is now in the hands of terrorist groups and can kill people within seconds.
"Please, wherever u (sic) find this perfume do not buy nor use," states one version of the hoax, according to Snopes. "It's in 4 countries already btw African western world," it continues. "If u spray once its death sentence, you die immediately."
The message then begs people to pass it on to "save a soul today."
Another version claims that ISIS is using it to kill people "within three days" and that "it's been used by the ISIS military ground and distributed throughout the Arab world."
Sarah Jessica Parker's perfume isn't dangerous
Celebrity rumors — however ridiculous — always have their believers (remember Hillary Clinton and Pizzagate? People still believe it.).
The truth is that SJP's perfume is just another form of various perfume hoaxes that have circulated the web since 2001, according to Snopes. In June 2017, a Facebook post targeted to people in Melbourne, Australia, warned them not to try any lotion or perfume samples for threat of death.
"Seven women have died after inhaling a free perfume sample that was mailed to them. The product was poisonous," read the post, according to the Herald Sun. "If you receive free samples in the mail such as lotions, perfumes, diapers etc. throw them away."
Why wasn't it in the news? Well the hoax post explained that away, too:
"The government is afraid that this might be a terrorist act. They will not announce it in the news because they do not want to create panic or give the terrorists new ideas. Send this Fwd: to all your friends and family members."
How convenient.
Sarah Jessica Parker's perfume does smell, though
Parker's perfume, Lovely, is, well, lovely.
Not sure we can say the same for another of her fragrances, Stash. She described its smell to The Coveteur in 2016 and it sounds like it could assault your nostrils.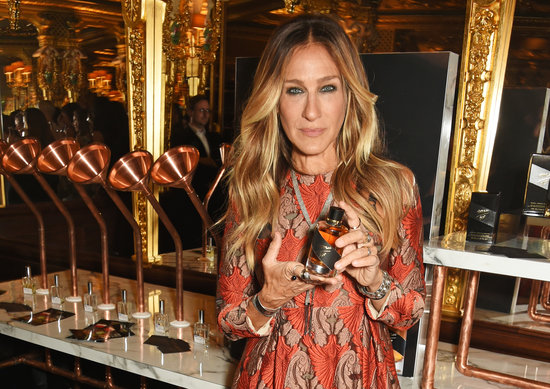 "Can you smell like, all the smoke? All the dark wood and body odor. It's old and sexy, like a sweater from a guy who was on the Eurorail too long or something," Parker told the site of the inspiration for the fragrance.
"I knew that I wanted a teeny bit of cognac, a teeny bit of leather, a teeny bit of body odor," she added.
Sounds lovely.