James Cameron has some strong words for Titanic haters, who he believes only started to attack the romantic disaster epic because it became fashionable.
The legendary director recently lashed out at the detractors of his 1997 film, which went on to gross $2.187 billion at the box office and won 11 Academy Awards. However, in the years since, Titanic has become the focus of ridicule from some sections of the film community, who believe that it was too melodramatic, romantic, as well as way too long.
When asked by Empire, via the Express, whether the trend of despising Titanic irritated him, James Cameron responded, "It became fashionable to say you didn't like Star Wars for a while. I think Freddie Mercury said in his bicycle song: 'I didn't like Star Wars, but I just wanna ride my bicycle'. Sold three million on that one. So yeah, sure. But it's a total revision. And its mostly a revision coming from men, by the way."
Cameron was then asked whether this was a reference to Titanic's love story, to which he replied, "Absolutely. I always say that the re-release of Titanic in 3D was so that men could cry and be seen 'cause the glasses covered it up'."
James Cameron's theory that it has become "fashionable" to hate Titanic certainly has some credence. In order to understand the backlash you also have to remember just how insanely popular Titanic was back in 1997. It dominated the box office from the very first day it was released, but its success in cinemas was so relentless that its most successful day came a full eight weeks after it originally went into theaters.
By the end of its run it had made $1.8 billion worldwide, the highest ever gross at that point in time. This was an amount that was added to when it was re-released in 3D in 2012, when it made an additional $343.6 million. Titanic had actually been causing a stir even before it went into cinemas thanks to its spiraling costs, which saw its budget rise all the way to $200 million. This made it the costliest film in history at the time, while rumors about production problems only increased when its release was delayed from to July to December, 1997. Suddenly it became a must-see film, and everyone needed to have an opinion on it.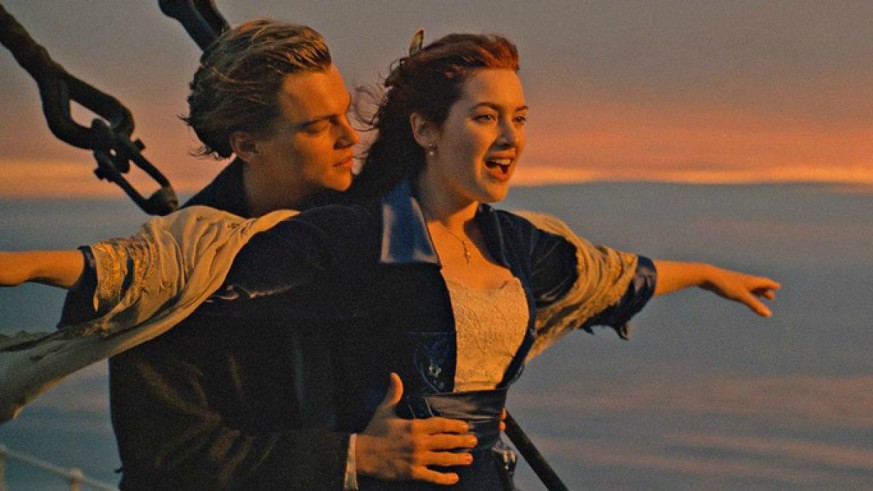 Come the end of February Titanic had picked up 11 of its 14 Academy Award nominations, James Cameron had declared himself, 'The king of the world,' onstage, and the film looked to have secured its place in the cinematic pantheon. But then the internet happened.
In the years since, the previously-silent Titanic detractors got louder, thanks to their keyboards. This demographic didn't look favorably upon James Cameron's 3 hour and 15 minute long romantic epic that had dominated the cinematic landscape for such a prolonged period of time. They're the revisionist males that Cameron is referring to. The sort who will immediately point out that L.A. Confidential and Good Will Hunting were actually the better films of 1997, while disregarding the unstoppable tsunami of momentum that Titanic had built up between its perfectly timed release and its Oscar victory.
The people that loved Titanic, and there are still an awful lot of them out there, weren't the sort to take to the internet to valiantly defend it. Even if they felt inclined to do so, they quickly became the minority: Attacking the film simply became the thing everyone did. It was just so easy to do, as naysayers could point out that Titanic only gained its momentum because so many teenage girls had gone to see Leonardo DiCaprio rather than the film itself.
But that's exactly why Titanic worked so well. James Cameron didn't just make those teenage girls pine and weep for Leonardo DiCaprio's Jack, he made every viewer invest in every soul onboard that stricken ship, as he fully embraced and played up to the cheesy melodrama that inherently came with rounding out these characters. This would ultimately be the stick that was used to repeatedly thwack the film, as Cameron's perfect pacing and eye for pulsating spectacle, the details of the sets, ship and period, and the hypnotic romance created by Kate Winslet and Leonardo DiCaprio became an afterthought.
Since we're coming up to the anniversary of Titanic one can only hope that the years have been kinder to the film. Because in the decades since, no other release has come close to matching its impact, and it's about time that it got the recognition it deserves.