How does Kate Mara chill? By watching depressing documentaries. The actress, 34, enthusiastically recommends "Mommy Dead and Dearest," a recent HBO documentary about a young woman who killed her mom — but only after being held captive by her for her entire life.
"I couldn't sleep for the rest of the night," Mara recalls. "It was really dark, so shocking." (For the record, she and her fiance, actor Jamie Bell, also watch "Real Housewives of New York." "There's nothing depressing about that. It's just hilarious," she says.)
Another Mara-approved depressing documentary? "Blackfish," the 2013 film about an Orca held by SeaWorld. Always stoked to join up with activist causes, the "House of Cards" alum reached out to its filmmaker, Gabriela Cowperthwaite, to talk shop and maybe work together one day.
And now they have: Mara got Cowperthwaite the job directing "Megan Leavey," a docudrama about a real-life marine corporal who worked with a dog named Rex that sniffed out IEDs during the Iraq War. After her tour was over, Leavey learned that most combat dogs are put down, at which point she campaigned to adopt her former canine partner.
"I don't know if a lot of people are aware of what happens with military dogs," Mara says. "The dogs that protect us don't choose to do so. We can always strive to do better for them. This is just one story — and there must be hundreds similar to this — about dog marines that need an extra bit of love and care after they come back from war."
Mara is particularly sensitive to animal cruelty, and not just with dogs. She's no fan of horses forced to drag carriages around cities. "I freak out every time I see that," she says.  "It's insane. A horse carrying a carriage in New York City — there's just no need for that."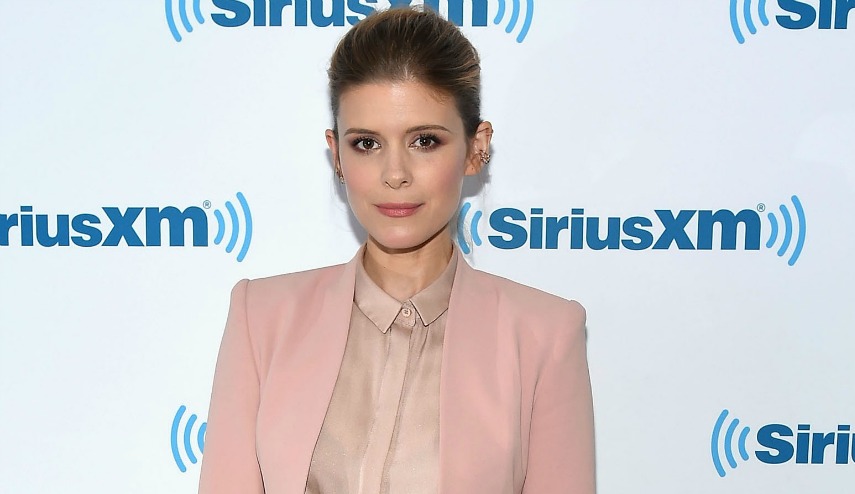 A proud dog owner — she's said her dogs will be attending her and Bell's wedding, and as we speak on the phone, she has to audibly swat a couple of them away as they jump up seeking food scraps — Mara inevitably bonded with Varco, the German Shepherd who played Rex.
"There's this thing people say: 'Don't ever act with kids and dogs,'" Mara says, alluding to a line usually attributed to the peerlessly grouchy W.C. Fields. She doesn't feel that way. "I played a mom in a couple different movies over the past two years, and it was such a good experience. There's something similar in children and in dogs, where they really can't be anything but honest. They have to trust you; you can't fake it. And they teach you empathy and compassion."
"Megan Leavey" was Rex's first film, though you wouldn't know that.
"He was constantly outshining me," Mara recalls. "Usually his takes were best on the very first one, so everyone had to be super-prepared from the second we stepped on set."
Mara has actually not kept in touch with Varco since they wrapped. "I don't have his number. I don't know what he's up to these days," she says. "I hope he's living on a ranch and running around and just being a dog."
Our chat inevitably turns to "House of Cards," her old hit show, whose fifth season just landed on Netflix, though she confesses she's a bit behind.
"The only thing I haven't seen is the last season, so I have to bingewatch it," Mara explains. "But everything else after my character died I watched along with everyone else, since I love the show. It's a perk to not being on a show you love: You can watch it without being judgmental of your own performance."
That's a line you often hear from actors — that they hate watching themselves. When we bring up Samuel L. Jackson, who's said he loves seeing his movies in theaters along with everyone else, she replies: "But he's the coolest man of all time. Of course, he's not like that."
Follow Matt Prigge on Twitter @mattprigge