If you could undergo surgery to get perfect eyesight and rid yourself of contacts and glasses forever, would you do it? Approximately 9.5 million Americans have opted for Lasik eye surgery since the FDA approved it in the 1990s. The procedure — designed to correct nearsighted or farsighted vision, as well as astigmatism — promises to give that perfect eyesight. But as The New York Times reported, the associated Lasik eye surgery risks, including distorted vision, dry eyes and chronic pain, are what they got instead.
Some patients even took their own lives after experiencing problems with Lasik, short for "laser-assisted in situ keratomileusis."
What are the Lasik eye surgery risks?
According to The Times, patients who underwent Lasik eye surgery spoke of impaired vision and pain as far back as 2008 — including social isolation and depression due to these impairments — to the U.S. Food and Drug Administration.
In 2008, Lasik patient David Shell told the FDA that he had "not experienced a moment of crisp, good vision since" his surgery 10 years prior. Another man told the FDA that his son died by suicide after over five years of pain and blurred vision.
The suicide note of the then-college student read, "I can't and won't continue facing this horror."
"In response to the feedback from the public and Lasik experts, we have been working on several improvements in our communications with the public regarding Lasik-related safety issues," the FDA posted on its Lasik Program page after the 2008 briefing.
For instance, the agency issued two letters — one in 2009 and one in 2011 — to "remind eye care professionals of their legal responsibility to provide balanced information about medical products," Lasik surgery included.
More studies on Lasik eye surgery risks
In 2014, 27-year-old veteran Max Burleson Cronin killed himself. The Times reported that, according to his mother, he left a note: "Doctors destroyed my eyes, and ruined my life."
The Times also reported that, in a 2017 clinical trial of Lasik surgery patients, "a substantial percentage of participants reported new visual symptoms after surgery." The visual symptoms measured included double vision, glares and halos, along with another condition called "starbursts." A third of these participants reported dry eye symptoms for the first time post surgery.
The authors of this trial wrote that, "patients undergoing Lasik surgery should be adequately counseled about the possibility of developing new visual symptoms after surgery before undergoing this elective procedure."
Research does suggest, however, that modern lasers have significantly improved patient outcomes — like one analysis from 2017 — and over 700,000 Lasik surgeries were performed last year alone.
Another 2016 study found that patients reported high satisfaction rates five years after receiving Lasik. It also found that nearly half of these had dry eyes "at least some of the time." In addition, 20 percent had painful or sore eyes, 40 percent were sensitive to light and one-third had difficulty driving at night, reported the Times.
Are Lasik eye surgery risks well known?
On the FDA's website, the agency includes a video of Lasik eye surgery risks, as seen below:
The FDA also has a page devoted to naming these potential risks, stating such warnings as, "some patients lose vision" and "you may be under treated or over treated." It warns against choosing "centers that advertise, '20/20 vision or your money back' or 'package deals,'" and it includes a page for patients to report problems with Lasik. 
The FDA also notes that the "the long-term safety and effectiveness of Lasik surgery is not known."
But, a group of advocates argues that the FDA has enough data to do better. Led by Dr. Morris Waxler, a retired FDA official who helped approve the procedure, and advocate Paula Cofer, who underwent unsuccessful Lasik herself, these advocates want the agency to strengthen its efforts for warning the public about Lasik.
With a quick Google search, there are a few blogs devoted solely to informing people about Lasik eye surgery risks. There's lasikcomplications.com, ran by Cofer. Dr. Waxler also appears to run a blog entitled Lasikscandal.com, which seems to be less active in recent years.
"We want the FDA to warn the public that Lasik injures eyes and causes pain, vision problems and other persistent problems that cannot be solved — and that you don't get these problems from glasses or contact lenses," Dr. Waxler told the Times.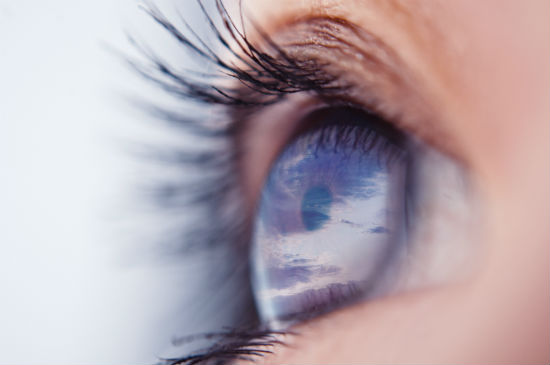 "I think people don't understand, this is not like getting your nails done," Dr. Waxler told ABC News in 2010, when he first asked the FDA to issue strong warnings about the surgery. "This is not like getting a curl in your hair."
In a statement issued to Metro, the FDA said the following: 
"The FDA is committed to ensuring that patients considering LASIK can make informed decisions about the benefits and risks of the surgery. To better understand LASIK's safety profile, we undertook studies in partnership with the National Eye Institute and DoD [Department of Defense] and found that more than 95 percent of participants were satisfied with their vision following LASIK surgery. Almost half of participants who had no visual symptoms before surgery reported at least one visual symptom at 3 months after surgery. Up to 2 percent reported difficulty performing daily activities without corrective lenses due to visual symptoms (starburst, ghosting, halos, glare) after LASIK surgery. This is precisely the type of information that patients and providers need to make informed decisions about whether or not LASIK is appropriate for individual patients.

"The FDA continues to monitor LASIK's safety profile to understand the potential risk of severe problems that can result from the procedure. As with all medical products, it is important that patients understand the potential risks. To that end, we plan to issue a LASIK patient labeling guidance to provide recommendations to industry about how to clearly communicate risks of LASIK to patients."