Understanding your finances can be a difficult thing to navigate on your own. Sometimes you need proper guidance and to take a step back to get a view of the whole picture. Lucky for you, the New York Public Library will be hosting a free Financial Planning day at the Science, Industry, and Business Library brought to you by Bank OZK and the Financial Planning Association of Metro New York on Friday, October 26th .
The event will start at 10am and run into 5pm with 12 different 60 minute classes by different specialists in the fields of Credit Crisis, Medicare, and Finance to help you save money and plan for the future.
Financial Planning Day at the New York Public Library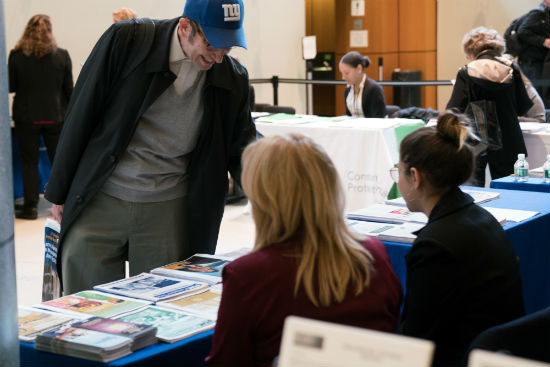 Come learn the secrets to keeping a tight budget at the New York Public Library. 
What classes will be provided?
The event will run all day long and include such classes and one on one sessions with counsellors brought to you by the Community Service Society, The Financial Planning Associate of NY, and The Health Insurance Information Counseling and Assistance Program.
 The classes that will be included throughout the day are Medicare 2018, Strategies for Smart Investing, The Dos and Don'ts of Consumer Cyber Security, The Tax Cuts and Jobs Act of 2017: How it Affects You, FINRA Tools: Investor Resources at Your Fingertips, The Job Search: From Resumes to Offers, Maintaining Focus on What Moves Markets, Understanding Your Financial Statement, Caring For Your Aging Parents: The Financial Implications and More, Wills and Advance Directives, Tax Efficient Investing Strategies, and Make the Most of What You Make.
The classes will run concurrently and will have limited seating available. Seating is first come first served.
What else will be going on?
Starting at noon, you will be able to explore all of the library's resources with Database Demonstrations on financial services such as Bloomberg, and S & P Capital IQ, as well as career resources.
Attendees of the Financial Planning Day will also be able to browse through the library's Financial Fair that will be running all day long.
Participating organizations in the Financial Fair include The New York Center For Independence of the Disabled, Circle of Care, Federal Deposit Insurance Corporation, Financial Industry Regulatory Authority, Financial Planning Association of Metro New York, The Internal Revenue Service, Medicare (HIICAP), New York City Housing, Preservation and Development, New York Public Library: Career Services, New York State Society of Certified Public Accountants, Office of Citywide Health Insurance Access, Office of the New York State Attorney General, Office of the State Comptroller, Securities and Exchange Commission, Social Security Administration, U.S. Department of Labor: Employee Benefits Security Administration, U.S. Department of Labor: Women's Bureau, U.S. Small Business Administration.
For more information on this event head over to nypl.org/fpd.