The weather is about to get a lot colder, making it the perfect time to catch up on indoor activities besides watching Netflix — luckily, the New York Public Library just released its list of the Best Books of 2018. 
Going just by bestsellers is fine if you just want to say you've read the book before the movie comes out next year, but it isn't a great way to get the kind of variety into your mental diet that actually makes you a better and more interesting person. And isn't that the point of a great book? 
The library also chose its best books for teens and kids, and rounded up even more of its staffers' favorite titles under categories like Edge-of-Your-Seat Reads and Escape to Another World for all you genre fans. Here's the list — for even more books, check out nypl.org.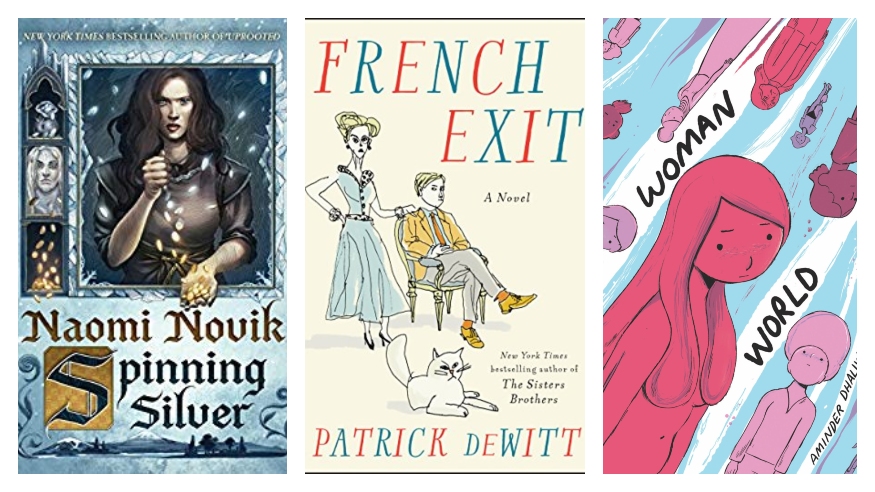 Best Books of 2018, According to the NYPL
If They Come for Us: Poems by Fatimah Asghar
Poems that capture the experience of a Pakistani Muslim woman in contemporary America.
Woman World by Aminder Dhaliwal
A darkly funny look at what the world would be like if there were no more men.
French Exit by Patrick deWitt
A smart, funny social comedy with one of the best characters we've ever read.
Barracoon: The Story of the Last 'Black Cargo' by Zora Neale Hurston
The true story of one of the last known survivors of the Atlantic slave trade.
Heart Berries by Terese Marie Mailhot
Reflections on the turbulent life of a Native American writer.
I'll Be Gone in the Dark: One Woman's Obsessive Search for the Golden State Killer by Michelle McNamara
Menacing true crime about a serial murderer and rapist in California in the 1970s and '80s.
Circe by Madeline Miller
Circe must decide between mortals and the gods.
A State of Freedom by Neel Mukherjee
Structurally creative and emotionally powerful, this novel about life in present-day India introduces a chorus of unforgettable voices.
Spinning Silver by Naomi Novik
Six separate voices spin the story of Rumpelstiltskin in an entirely new way.
There There by Tommy Orange
An ensemble cast of Oakland-born Native Americans will come together at the Great Oakland Powwow.