It's sad but true: Nearly an entire generation has grown up without a new Goldie Hawn movie. That's about to change, and thanks to Amy Schumer: The superstar coaxed the legendary actress back to the screen with next week's "Snatched." It's Hawn's first movie in 15 years, the last being the little-loved "The Banger Sisters," with Susan Sarandon. (Also officially back: Her longtime partner Kurt Russell, who had largely disappeared for about 10 years and is now in "Fast and/or Furious" movies and this week's "Guardians of the Galaxy Vol. 2. We couldn't be happier to see one of our favorite power couples all over the news.)
Hawn's already got another project on her plate: She's teaming with fellow goddesses Diane Keaton and Bette Midler for "Divanation," about a girls group that reunites. But why wait for more Goldie? She has a huge back catalogue, filled with untold delightful performances — ones millennials, sadly, did not grow up with. The movies aren't always amazing — though they sometimes are — but she's always a burst of sunshine and good vibes. She's more than that, though: She's also a great actress. Not just a great comic actress. A great actress.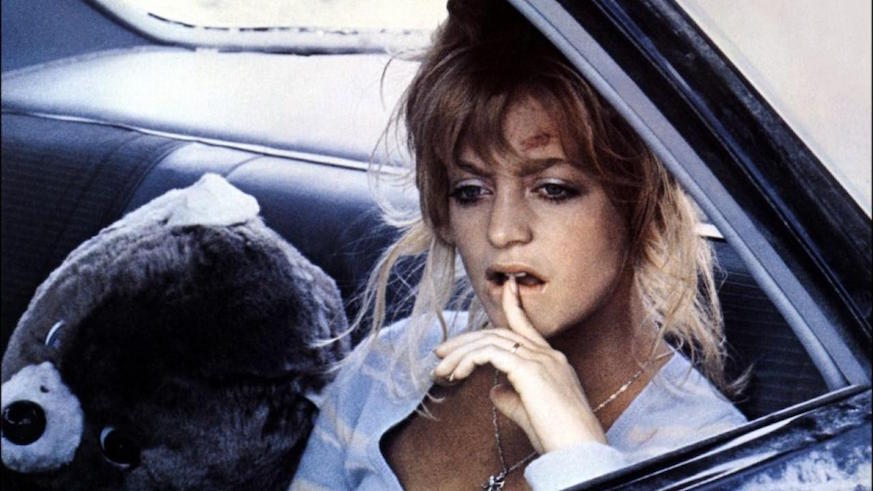 In fact, quick question: Did you know Goldie Hawn is an Oscar-winner? It's easy to forget. She scored a trophy for "Cactus Flower," her third-ever film and first with a significant role. She played one part of a love triangle between no less than Walter Matthau and the more age-appropriate Ingrid Bergman. At the time Hawn was known as the girl who always giggled through her jokes on "Laugh-In." She's effervescent in "Cactus Flower," too, but she's also a fully fleshed-out person, proving she could be both silly and real — an actress with real range.
That's why it wasn't a shock when Hawn tore through "The Sugarland Express" (pictured above), the 1973 debut theatrical film of Steven Spielberg. She plays a down-and-out mother who breaks her husband (William Atherton) out of jail and "kidnaps" their young daughter, who's been given to foster parents. She's absolutely thrilling in the role. Ditto in 1975's "Shampoo," playing the perpetually jilted girlfriend of a horndog hair stylist (Warren Beatty).
Those two are the most "respectable" films on Hawn's CV, which is largely filled with fizzy rom-coms and high-concept comedies, like "Foul Play" and "Overboard" and "Private Benjamin. Even in these, though, she's not just a dumb blonde. She loves to embarrass herself and make funny faces, but underneath is a real intelligence, and often an equally funny weariness with the annoyances that life throws at her. Goldie contains multitudes.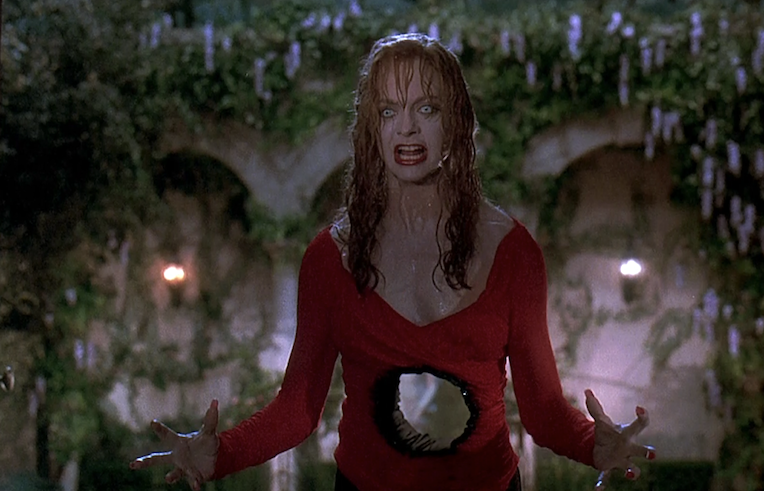 Actually, there's a third great film on her CV: 1993's "Death Becomes Her." The movie arrived towards the end of her box office reign, following light fare like "Bird on a Wire" and "Housesitter." By then, she was on the other end of her 40s, when if you're a woman, no matter how beautiful, Hollywood starts looking elsewhere.
Right then, a star known for her looks and girl-like vitality made a movie in which she and Meryl Streep — a very different brand of female Hollywood star — played aging women who succumb to a magic potion that keeps them young and beautiful forever, provided they don't damage their deathless bodies with shotguns and shovels to the head.
It's a silly special effects extravaganza (courtesy director Robert Zemeckis), but with real, sharp claws — one of the great poison pen letters to Hollywood and society in general. It's only in the last few years that we've started listening to women in Hollywood, as they pointed out pay inequality and declining roles and demeaning sexism (or worse). "Death Becomes Her" was raging against this 24 years ago. Goldie knew what was up.
P.S. If you're a New Yorker, you can binge on some Goldie classics over the next week with "Golden Goldies," a retrospective at the newly renovated Quad theater that includes everything from "The Sugarland Express" and "Shampoo" to "Overboard" and "Private Benjamin." You want to laugh at her antics with a crowd, not just by yourself staring at your laptop. Besides, it's not like Netflix has any of her films to stream anyway.
Follow Matt Prigge on Twitter @mattprigge