On tonight's premiere of the new season of Long Lost Family on TLC, host Chris Jacobs helped a Bronx native named Engris find her younger sister, Christina. The first and last time Engris saw her was in a courthouse when she was 7 and their grandmother, Maria, was fighting for custody of Christina — then just a baby.
"I still kind of smell the carpets," Engris recalls at the beginning of the episode, "and the judge kneels to my height, my level, and says, 'Do you know who that little girl is?' And I said, 'No.' And he says, 'Well that's your sister.'"
Due to their mother's struggle with substance abuse, Maria had been granted legal guardianship of Engris. But Christina — born Claribel — was put into foster care despite the grandmother's efforts and was eventually adopted by that family. Little did the sisters know, they were both being raised in the same NYC borough. And, at the time of their reunion 30 years later, they were living less than an hour away from each other in Florida. 
Metro spoke exclusively with Christina about her experiences on the show and how life post-Long Lost Family has been.
Metro speaks with Christina from Long Lost Family on TLC
Christina spoke about the unbelievable odds of growing up in the Bronx, not knowing her older sister walked the same city streets.
"One of our aunts lived three blocks away, and I would pass by every day," she recalled. But the bizarre similarities don't stop there. It turns out that Christina and Engris married their husbands the same year. They both moved to Florida in 2004 and entered the healthcare field. Sounds like fate, doesn't it?
Christina also revealed to Metro that she contacted Long Lost Family even before her sister did.
"They went ahead and asked me to do a DNA test, but then, with the show, I didn't have enough info regarding my case, so it kind of died down," she said. "I waited a year, and then I got contacted [by Long Lost Family]. I was so grateful that TLC chose our story."
The DNA tests, Christina said, provided her and Engris with a lot of information. Both Hispanic, they learned of their Dominican roots, which they didn't know they had.
Christina was 5 when her family first told her she was adopted, but given that her skin tone is darker than theirs, she said she kind of always knew.
"They are very fair-skinned and I was this dark-skinned girl with really curly hair," Christina explained. "I could see the look on their faces, and they knew I was confused."
But Christina spoke of her childhood — growing up in the Bronx with two older brothers — as a "completely happy one," and she is thankful that her parents told her about the adoption so early on.
Life post-Long Lost Family
It's been about six months since Engris and Christina found each other — and now, life is good.
"We talk every day. We text every day, 'Good Morning beautiful sister,'" Christina said. "It's just stuff that we couldn't do when I wasn't in the picture."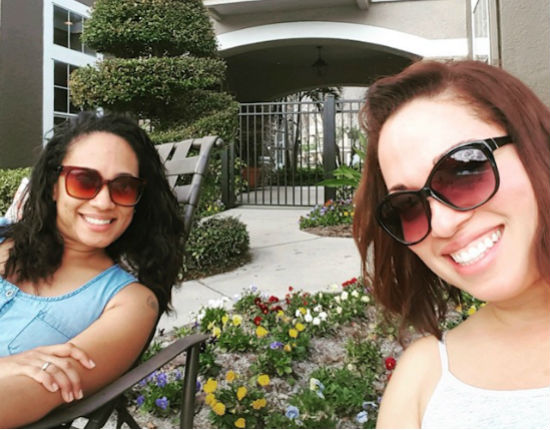 They were able to celebrate their very first Christmas together, and the day prior, they decorated the tree — just the two of them.
"It was me and her," Christina recalled with a sigh — one of those wholesome sighs that reveals just how truly happy you are. "It was good that she was a part of it."
Christina described her sister as an "amazing aunt" to her four kids — two boys, two girls — adding, "They're excited for me because I've always mentioned that I want to meet my family … I've always had that empty feeling inside."
And since her emotional introduction to Grandma Maria (that would make any viewer break out the tissues), the two speak on the phone every Sunday.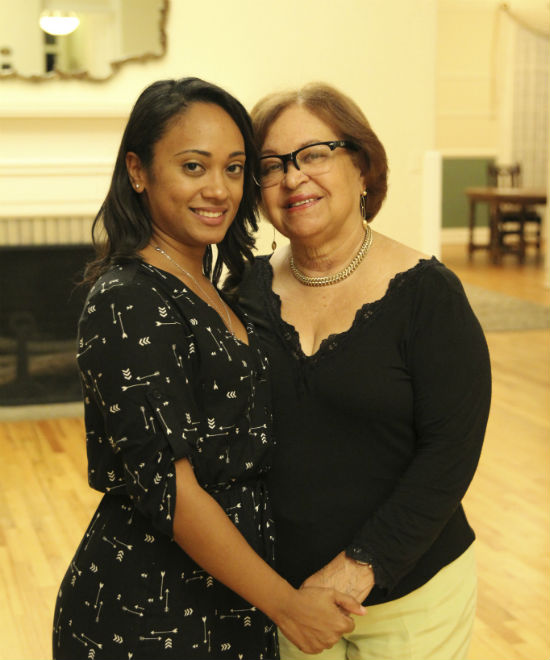 Christina and Engris haven't gone back to the Bronx together, but they're planning on it — this time to find their mother. 
"I'm too chill and too laid-back to be mad," Christina, who has never met the woman, admitted. "I just want to know what she looks like and if she's ok so we can have a decent relationship for me and my kids."
"We've both been through a lot," she said of her sister, "but Engris ­– her character and her demeanor – she keeps it very professional. I admire that."
"She's a really strong woman," Christina continued. "It's super cool to look at her and just be like 'wow, she's the boss lady. She's my sister.'"
If you missed tonight's episode of Long Lost Family, you can watch Engris and Christina's story on the TLC GO app. Episode 2 of this new season airs Sunday, April 15 at 10/9c on TLC.