Each February brings a chance to reflect on the often neglected contributions of black Americans during Black History Month. Across the city this month, meet African-American New Yorkers who have made history at LinkNYC kiosks, a project by the Schomburg Center. And there are plenty more following in their footsteps, so we asked New York's cultural and activist leaders to highlighting the African-American men and women making black history right now.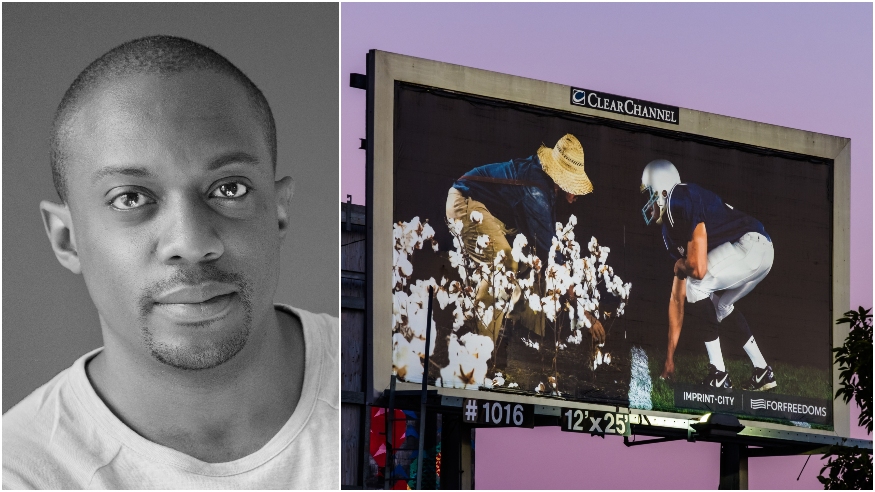 Hank Willis Thomas
Since co-founding the artist-activist group For Freedoms in 2016, Hank Willis Thomas helped launch the country's largest collaborative art project spanning all 50 states in the lead-up to the 2018 midterm elections.
Inspired by Norman Rockwell's World War II-era paintings of Franklin D. Roosevelt's Four Freedoms, For Freedoms continues to stage exhibitions, installations and public programs that use art to question who is welcome and valued in America today — things that Thomas has been asking his entire career. His photographs hang in the collections of the Guggenheim and the Museum of Modern Art, much of them challenging how black bodies have been commodified by advertisers.
New Yorkers will next be able to see his work beginning Feb. 8 at the International Center of Photography's group exhibit For Freedoms: Where Do We Go From Here? "He and his cohorts ask the questions on many Americans' minds while providing a space to get us to think differently about our nation's past as well as its future," says ICP's director of exhibitions and collections Erin Barnett.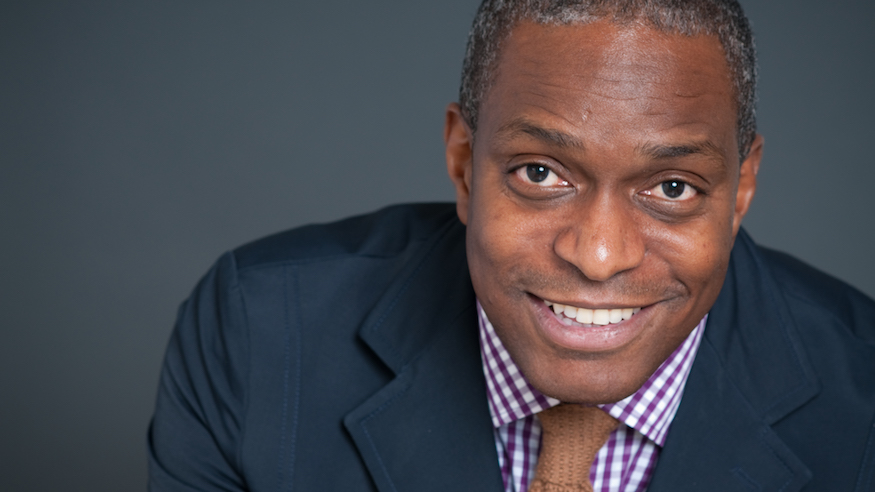 Davon Russell
From ensuring high-quality child care to programs for K-12 students and affordable incubator space for entrepreneurs, the South Bronx community has had the Women's Housing and Economic Development Corporation (WHEDco) at their back since 1992. The nonprofit agency is now led by Davon Russell, who was promoted to president in September 2017 after more than 20 years with the agency, beginning as a part-time schoolteacher.
A lifelong educator and mentor who believes in the transformative power of the arts, Russell is behind creating and implementing WHEDco's early childhood and youth programs, and sits on the city Department of Education's Community Education Council.
"Davon has always looked out for the kids who participate in the program by maintaining a relationship with them, offering them advice as they get older and start to look for careers, and by making himself available to speak to," says Daniel Ynfante, who met Russell when he was just 10 years old at a WHEDco after-school program.
"He offered much guidance to both me and my younger brother. Almost 14 years later, Davon is still part of my life, inspiring me. And, despite rising through the ranks all the way to the organization's presidency, Davon remains the same humble, caring and charismatic person I remember as a kid."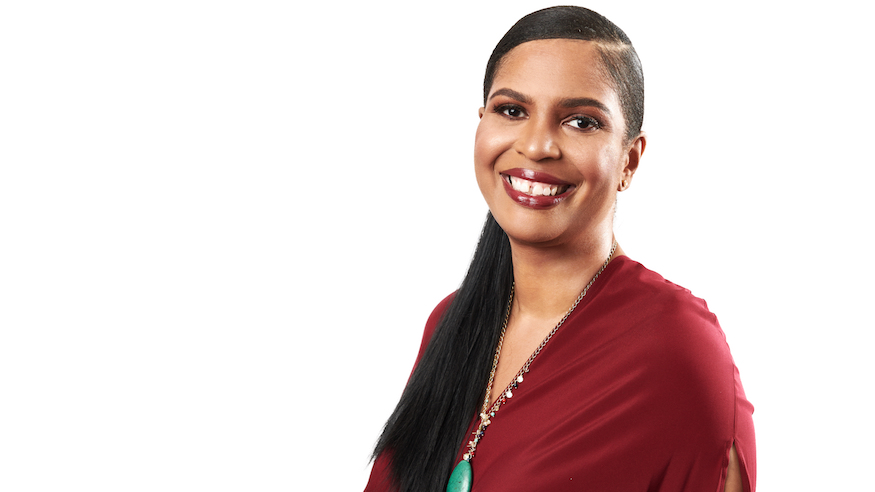 Vanessa Wakeman
There are so many groups doing good work in the city, but getting donors to contribute and volunteers through the doors requires publicity. That's where Vanessa Wakeman comes in. As founder and CEO of The Wakeman Agency, she's been working for 20 years to promote social change by serving nonprofits and organizations with mission-driven causes through public relations, fundraising and organizing events.
But it all started before she was even out of school: At age 15, she was working for a catering company and helped organized her coworkers to demand better labor conditions. After a career at Morgan Stanley, she started The Wakeman Agency in 2003 and counts the YWCA of New York City, the New York Urban League, the Grace Institute and the Animal Farm Foundation among her clients.
In 2016, she established She Roars, a leadership program for activist women, and hosts The Social Change Diaries podcast about how to tackle the challenges facing the nonprofit world. Her first question to potential new clients? "What needs to happen for your organization to put itself out of business?"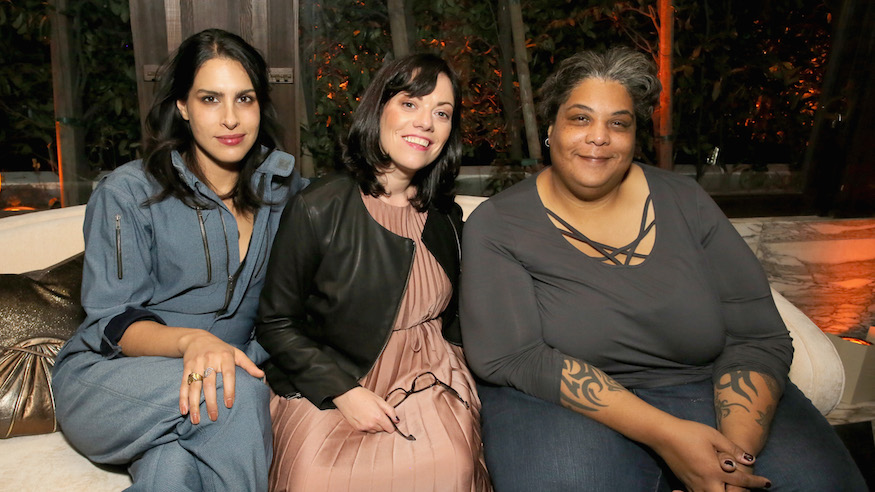 Roxane Gay
When it comes to doing things "correctly," whether it's gender, feminism or racial identity, Roxane Gay plays by nobody's rules but her own. "I'm truly energized and inspired by author and social commentator Roxane Gay," says Suzanne Rust, senior curatorial producer at The Moth, the nonprofit building a more inclusive world one storytelling event at a time. Gay will be the honoree at this year's Moth Ball gala on June 4.
"Simply put, Roxane is a natural storyteller, and she does something that we love at The Moth — she 'tells on herself.' Like when she shares that she is doing 'feminism wrong' because of some her questionable musical choices — for example, her love of songs like the Ying Yang Twins' Salt Shaker. Totally not PC! It shows her humanity and makes it easier for us to show ours.
"Her vulnerability as a storyteller brings out the courage and strength in others to share their stories — it's a real gift."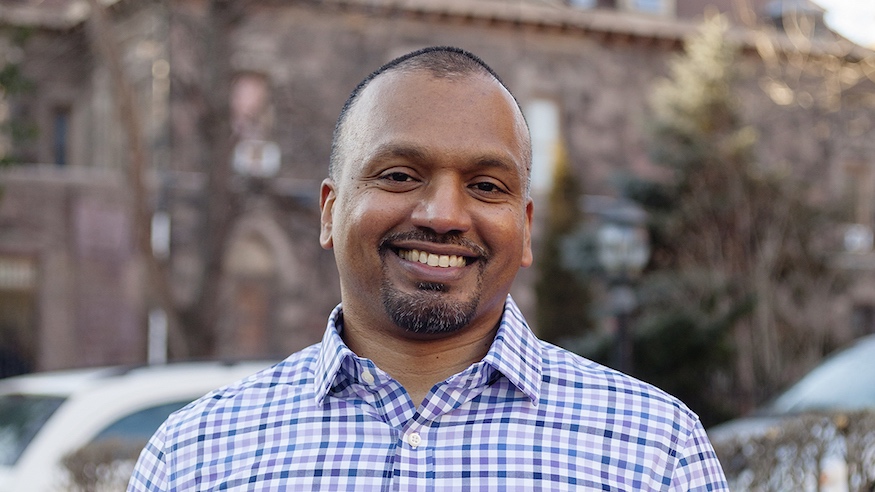 Zaheer Ali
Writing about other people's experiences will never provide as honest and accurate a portrait as letting them tell their own stories. That's why the Brooklyn Historical Society started a groundbreaking project called Muslims in Brooklyn in 2017, headed up by oral historian Zaheer Ali.
He's collecting the stories of community members who may otherwise never get the chance to tell them beyond their families, but with Ali's world they will be collected online and published in print and form the basis of an art-focused exhibition and new public programs at BHS.
"As a public historian, Zaheer believes in the importance of shedding light on the stories of people who are not necessarily famous, but rather the people who make up our communities, our neighborhoods and the fabric of American life — these are the histories of underrepresented voices," says Brooklyn Historical Society President Deborah Schwartz.
"Zaheer's work is, in essence, to curate history for future generations, with a deliberately anti-racist lens, providing the world with tools and resources that speak to the values of democracy and equity."