With the royal wedding almost a week away, the whole world is holding it's breath — can you feel it overseas? We wouldn't blame you if you were relentlessly checking the Kensington Palace Twitter feed for updates or making predictions about the big day like it's your job. We know the date (Saturday, May 19), we know the place (St. George's Chapel, Windsor Castle). But what about that signature Meghan Markle wedding dress?
Metro spoke with NYC-based bridal designer Katharine Polk, the brains behind Houghton NYC, about her predictions for Markle's gown — everything from the designer, to how many wardrobe changes she'll have and how she'll accessorize. Here's what Polk had to say.
Meghan Markle wedding dress designer
Rumors first pinned Burberry as a front-runner. Then, last week, Daily Mail came out with multiple sources naming British designers Ralph & Russo as Markle's pick. Polk, though, is putting her money on Dior — Maria Grazia Chiuri for Dior to be more specific.
"A U.K.-based designer is a great option, but Maria, in terms of a female-lead couture house, is the best option for a fashion forward [look]," Polk explained. "Dior would be an amazing choice for her because of the feminism statements they've been making."
Meghan Markle wedding dress style
Polk predicted Markle will go for a style that's "clean, modern and simplistic — a different look than Kate's." You know the one: it had long, sheer sleeves and a lace motif brides everywhere wanted to mimic immediately.
"I get the feeling that Meghan won't want to have the same look or silhouette as Kate," Polk said. "Especially since the weddings are so close," pointing out that though Middleton's big day was on April 29, 2011, it's still ingrained in our heads.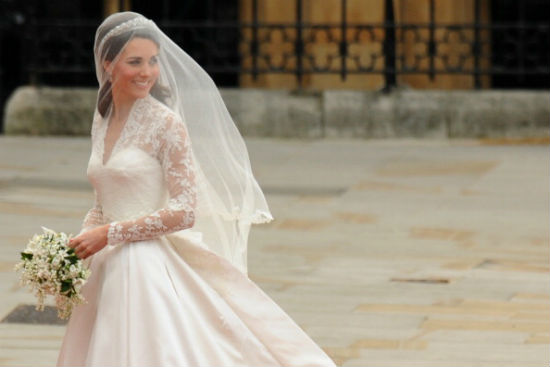 "I don't think she'll let the royal family dictate what she's gonna wear," Polk said of Markle. "She'll go classic, but put her own spin on it." And in terms of the fabric, Polk anticipated Markle will go for something "light and airy."
"I could see Meghan [picking] chantilly lace with chiffon," Polk continued, musing about a dress that's "off-the-shoulder with a sleeve [and] a big skirt mixed with tulle."
As for a train, Polk predicted that Markle won't go too big (unlike Princess Diana whose train was reported at 25 feet long). Overall, it "will be more simple, clean, beautiful, romantic without being over-the-top traditional," she said.
Meghan Markle wedding dress count
Middleton wore two dresses — one for the ceremony and one for the reception — both designed by Alexander McQueen. Polk, though, envisioned Markle going for more than two — or a minimum of two at least — to "take advantage of the dresses."
"I could see her changing again and really making it a fashion statement, not about the main dress," Polk said, predicting that she'll most likely slide on a second number that's "something a little simpler [that] will let her move more."
Meghan Markle wedding dress cost
Middleton's dress reportedly cost $434,000, and Polk said, depending on who designs it, Markle's could definitely get up to six digits.
"If Dior did do it and it was a beautiful gown, the fabric could cost $2,000 per meter," Polk explained.
What about the jewelry?
Polk predicted that, instead of giving her ode to tradition through her gown, Markle will do so with the diamonds she wears. This, Polk said, will be her main fashion statement.
"I think that she is going to accessorize with beautiful statement diamonds," Polk said. "They are the ultimate symbol of deep, true and enduring love, making them the perfect accessory for a wedding day."
Meghan Markle wedding dress influence
Alexander McQueen saw a 29 percent spike in sales the year following Middleton and Prince William's royal wedding, and her iconic look still influences how brides dress today. Polk said Markle's dress will have that same influence.
"Knowing her fashion sense, I hope she takes this time to use her platform to do a nontraditional look, and hopefully she does something on the other end of the spectrum to show that nontraditional doesn't have to be extreme," Polk said.
Polk describes herself as a "major advocate for a nontraditional push" when it comes to bridal wear, and the market has shifted dramatically to lean towards modern, more nontraditional looks, she explained.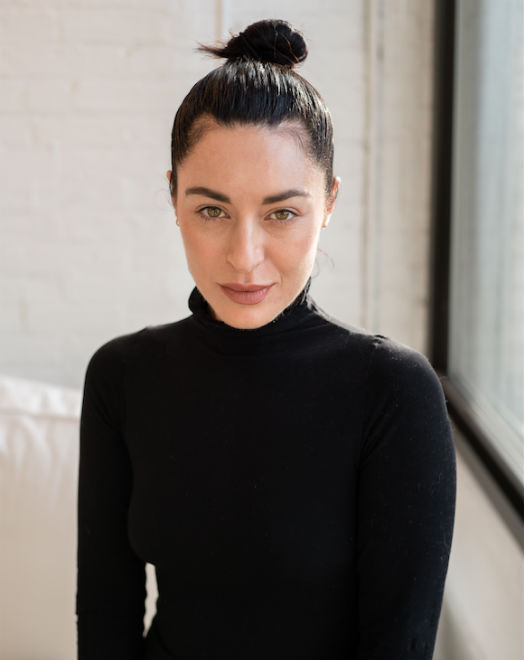 Polk, whose dresses have been worn by famed stars like J Lo, Kerry Washington, Hailey Baldwin and Selena Gomez, has actually worked with Markle's "Suits" co-star Sarah Rafferty (Donna Paulsen on the show). And, if the bride-to-be asked her to design the dress for the royal wedding, Polk said she'd be all for it.
"I absolutely would," she stated without hesitation. "You take that chance and run with it."