Mr. Robot season 3 episode 1 couldn't be more timely.
The last few weeks have been riddled with reports of data breaches, hacking and new information coming to light about the cyberhacking that took place in the 2016 presidential election. It's only fair then if you're dreaming of diving back into a world where you feel like you're an ally of the main character, taking down corporate America — instead of having your own data hacked and stolen from multiple companies. (Equifax and PornHub, we're looking at you.) Enter, Mr. Robot, which kicks off its third season in a matter of hours.
I don't know Mr. Robot, can you catch me up?
In case you missed this gem from the USA Network, the main character Elliot is a cybersecurity engineer — but that's only what he does during his work hours. At night, he's like a caped crusader, without the cape…who knows how to code. He uses the skills that earn him a monthly paycheck at the large corporation to try to bring down corporate America through vigilante hacking when he's off the clock. And, yes, you might have noticed a bit of a complication there: his daytime employer is one of the companies the underground group of hackers he works with wants him to topple. Despite the reliable paycheck, Elliot's personal beliefs skew toward the rogue organization, not the multinational companies that employs him.
Where can I watch Mr. Robot online to catch up?
The first and second seasons of the show are available from Amazon Video, but hurry, you've only got a couple of hours to marathon stream the series before the season 3 premiere starts. If you have an Amazon Prime membership, you can watch Mr. Robot online for free. Otherwise, each previous season will set you back $24.99 for HD, or $16.99 for SD.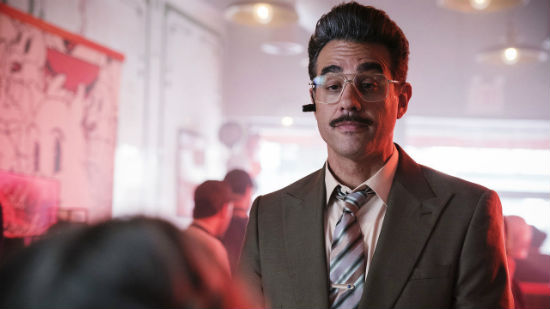 Get a sneak peek of Mr. Robot season 3 episode 1
The USA Network really knows how to get you amped up for a premiere event. Instead of releasing a teaser trailer for the season premiere, they're giving us access to the first full seven minutes of Mr. Robot season 3 episode 1. Go ahead and watch it below, but we warn you: If you think it's hard waiting for the episode to air now, it will be ten times worse when you're done watching this clip.
What time does Mr. Robot season 3 episode 1 start?
The new season kicks off with Mr. Robot season 3 episode 1 tonight, Wednesday, October 11 at 10:00 p.m. EST on the USA Network. Check your local listings to find out which channel number that is in your area.
If you're not ready to let the show go when the season premiere ends at 11 p.m. EST, tune into The Verge's Mr. Robot after show on Facebook Live starting promptly on the social media platform when the episode ends on TV.