Oprah Winfrey ended her daytime talk show a few years ago, but she's far from retiring. The OWN mogul just inked a deal to create original programs for Apple, the company announced Friday.
"Together, Winfrey and Apple will create original programs that embrace her incomparable ability to connect with audiences around the world," the company said in a statement Friday. "Winfrey's projects will be released as part of a lineup of original content from Apple."
Though the company wouldn't discuss financial details, though sources told The Hollywood Reporter that she'll create everything from film to TV shows, apps, books and other content, but no podcasts.
Even better: Oprah Winfrey's Apple deal also includes ownership — meaning her company, Harpo, will own the rights to whatever she creates. The 64-year-old's Apple deal is non exclusive, meaning she'll also be able to stay with OWN, the network she founded.
Why the Oprah Winfrey Apple deal is a big deal
Apple is aggressively pursuing competitors like Amazon, Netflix and Hulu in the quest to get top talent — and ultimately, more consumer dollars — on board. The Cupertino, California-based company has inked deals with A-list stars in the past several months, including Octavia Spencer, Steven Spielberg and Reese Witherspoon.
Spencer and Master of Sex star Lizzie Caplan are set to star in Are You Sleeping, a thriller-drama from Witherspoon's Hello Sunshine studio.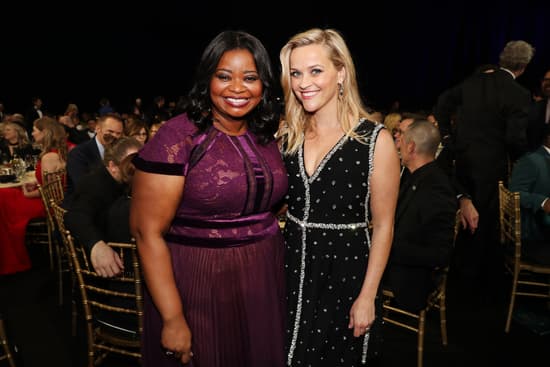 "We don't know anything about making television," Apple senior vice president Eddy Cue told CNNMoney earlier this year.
"So what skills does Apple bring to that? And the viewpoint is: very little. There's other things we bring. We know how to create apps, we know how to do distribution, we know how to market. But we don't really know how to create shows."
We're sure the Oprah Winfrey Apple deal will help solve that problem pretty quickly.