With all the nerds in New York City — our Comic Con has been bigger than San Diego's for years now — you know they're doing more than just playing video games. 
Find out about all the cool new titles being made by small studios right here in the tri-state area this weekend, when the first-ever Play NYC comes to Terminal 5 with over 100 games spread across three floors (and the rooftop!) for every console, computer, mobile and virtual reality rig on the market.
"We have this great opportunity with an entire building and a whole weekend and we thought, 'Let's make it New York's most playable building ever,'" says Dan Butchko, the lead organizer of Play NYC. "We really converted the entire building into a playspace."
Though there are larger events (like Comic Con) with gaming components, many independent developers don't have the budget to attend and would be overshadowed, anyway. Helping establish and grow small studios made up of just one to five people is Butchko's day job as the founder of Playcrafting, an online education platform for aspiring game developers teaching everything from coding to financing.
Think of Play NYC, he says, as supporting your local mom-and-pop shop.
"You're gonna find something really awesome regardless of your age or your background," he says. "This is not just an event for gamers; this is an event for anyone who wants to have fun and support their community."
Play an entirely new kind of game
Between the stalls of games, you might spot a piece of art that's leaping off the walls. Yes, these are playable, too, and specially commissioned for Play NYC.
"We wanted to make sure that if we're gonna give New York City its first dedicated games convention, it didn't feel like some other event plopped into a New York space," says Butchko.
So they asked artists and developers to collaborate on what he's dubbed "game graffiti." One of the results is "Starcatcher," which involves players catching stars with a net as they fall down restore light to the night sky. "It's basically filling the sky with constellations."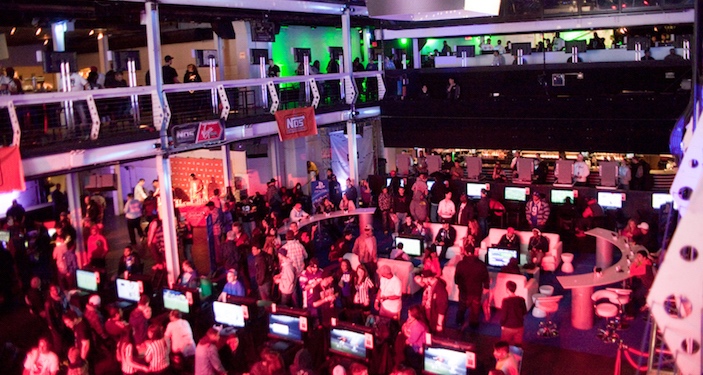 Gamers are essential
The all-ages event will highlight not just ready-to-play games but give you a peek behind the scenes into the development process and help shape a game while it's still in the works.
"Play testers are a very very valuable resource for developers, and if you don't have the money to put on big events of your own or hire [quality analysis] testers in-house, they really rely on events like this to get feedback," Butchko explains.
So chat up the devs, let them know what you think — and maybe, it'll inspire you to try your hand at making your own game. Getting started couldn't be easier: Two of the gaming world's major coding engines are available for free, and Playcrafting holds quarterly developer expos to keep makers connected.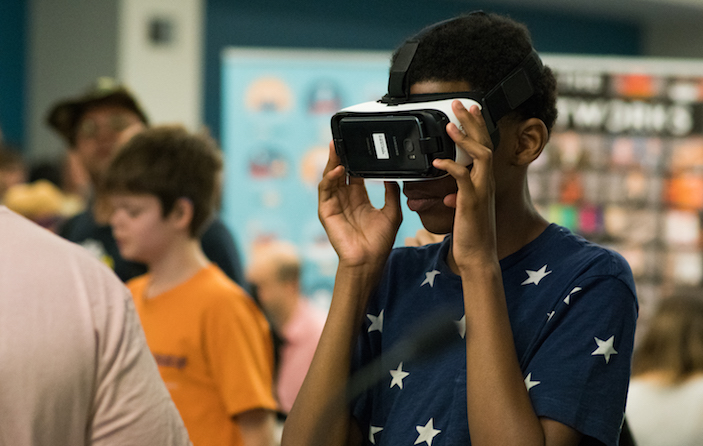 Keeping it real
"Interestingly enough, we're not all digital," Butchko says. "Play NYC is about 90 percent digital games, but there's a vocal, passionate and talented piece of the community focused on live games."
For them, a live-action roleplaying game will be taking place throughout the convention, while up on the Terminal 5 rooft is where you'll find tabletop board and card games by Come Out and Play NYC, which stages its own annual live games festival in the city.
The real world isn't passé just yet.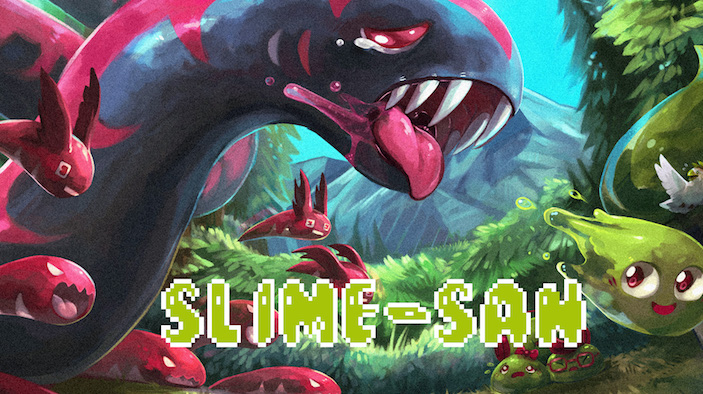 Butchko's recs: Don't miss these games
Slime-san — "I have to be very careful not to play favorites," Butchko says, but he's an outspoken fan of the super-popular Nintendo Switch that's a combination console and hand-held gaming device. In "Slime-san," you play as a piece of slime that's been eaten by a worm, journeying through its body. "It sounds totally gross but it's just brimming with personality and characters of all different kinds."
Calculator: The Game — "A really fun mobile game, where you're solving these number puzzles with just the buttons on a calculator with a cute emoji face on it."
Avariavs — "The art style on that is really cool, kind of a turn-based RPG that's really futuristic looking."