They've led political movements, catapulted movies to blockbuster status and incited revolutions — and for all their effort, there hasn't been a museum devoted to posters.
That will change beginning this fall, when Poster House arrives at 119 W. 23rd St. The full museum won't be ready until Fall 2018; until then the space will host a series of temporary exhibits teasing at its ultimate collection, which will feature more than 1,000 posters from around the world spanning centuries and cultures.
"Everyone seems to have had a poster that hung on their bedroom wall that spoke to their earliest and most passionate interests, or remembers a movie poster that gripped their imagination, or a political poster that woke them up to a cause," says Val Crosswhite in her mission statement as president of Poster House.
"There's an immediacy and a democracy to posters — they speak to everyone. And yet, there is an intimacy, too, a private conversation happening at the same time that makes posters so easy to enjoy and to love."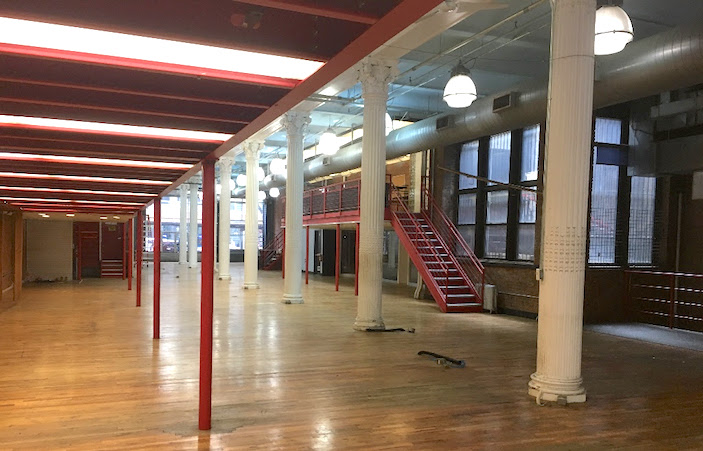 The first pop-up exhibit will be Gone Tomorrow, opening Sept. 20, an ode to the ever-changing landscape of New York City. The collection of signs, handbills and other ephemera will feature once-lauded venues that have been lost to time.
Gone Tomorrow doubles as an homage to the museum's building, which for 29 years was occupied by TekServe, the store that would become the template for Apple's shops.
The museum's permanent collection will include "iconic, esoteric, mind-bending and boundary-pushing works," according to a spokesman, with works by Milton Glaser (designer of the I <3 NY logo), former President Barack Obama's unofficial campaign artist Shepard Fairey, Japan's Masuteru Aoba whose posters drew attention to social and environmental causes, and many more.
In addition, Poster House will also have a screening room and a preservation workshop.