Rachel Weisz likes it when you're not sure if you like her characters. After all, sometimes she feels the same way. She runs hot and cold on Tessa Quayle, the doomed activist she played in "The Constant Gardener" — the role that netted her an Oscar 10 years ago.
"She was a character on a moral crusade, but she was a real pain in the ass as a person — quite annoying and deeply imperfect," Weisz tells us. "That's what I liked, that she was on the right side of morality but she was no angel. It made me think she was a real person.
"Some characters be too perfect to have flaws, which makes you not believe them," she adds.
The actress, 47, is through the roof about the responses she's been getting about "My Cousin Rachel." She plays the title role: a mysterious woman in 19th century England who may or may not have murdered her husband. His cousin, Philip (Sam Claflin), certainly thinks she's guilty — until he meets her and finds her charming enough that he quickly falls in love. Still, there's always the chance that Philip could be her next victim — though we spend the entire film wondering which side she's on.
"I made a decision whether she was guilty or innocent," Weisz says. "The director [Roger Michell] didn't want me to tell him which way I decided. It was a mystery from him, which was a fun game."
She won't tell us either. Instead, she likes to hear what viewers think.
"People have interpreted it differently," she says. "I've talked to people who think her charm and warmth is a performance and she's not to be trusted. And I've met people who are more in the camp that she's just a woman trying to be independent and free and is a vulnerable victim of gossip and misunderstanding. You can interpret it both ways, which I find delightful."
Either way, it's clear that "My Cousin Rachel" — based on the 1951 novel by Daphne du Maurier — intends to explore how women were treated in the distant past.
"These rumors are surrounding her because she's different," Weisz explains. "She doesn't fit into her times. She has different sexual mores from those around her — different views on marriage and being owned. She's independent, and that causes a lot of negative gossip. As it still would, let's face it."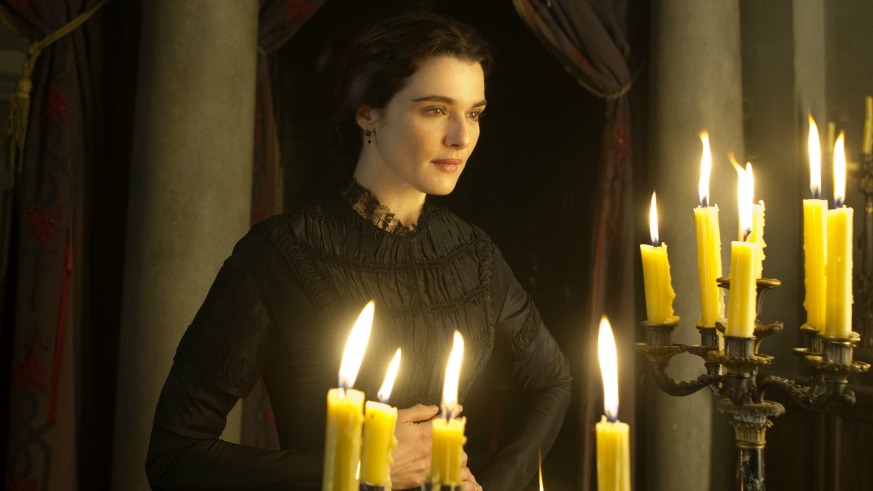 For Weisz, the way women are treated in "My Cousin Rachel" isn't that different from today. Society still tends to treat those with XX chromosomes like inferior others.
"It's as if women were some tiny minority. We're half the planet!" she says.
Even when Weisz has done huge Hollywood films, she hasn't settled for dull characters. That includes her biggest film: 1999's "The Mummy," in which she plays the endearingly wide-eyed, geekily enthusiastic Evelyn Carnahan, who all but steals the movie away from star Brendan Fraser and the pricy special effects.
"She was a librarian in an action movie. I just thought that was a great cocktail. She seemed so contradictory," Weisz says. She's glad Evelyn's not cinema's only nerd-turned-action movie star. "I just saw the new 'Pirates of the Caribbean,' and it had a hot astronomer [played by Kaya Scodelario]. I guess that's all the rage again."
The ambiguity in "My Cousin Rachel" feels even more pronounced now, when we live in a "post-truth" world — when we can't be sure if our president is a Russian puppet, and Kellyanne Conway drops words like "alternative facts."
"We're living in highly ambiguous times," Weisz says. Still, she's reluctant to only read or listen to those she agrees with. "I used to turn on [Bill] O'Reilly for fun," she says with a laugh. "It's fascinating to listen to someone you don't agree with."
Weisz describes herself as "cautiously optimistic" about the future, hopeful that this intense, unsure period will come to an end.
"There's only so long it can last," she says. "I understand the damage to the earth is irreparable, but I'm looking at this era as a finite thing. History goes through changes, and people come out the other side. I'm trying to have some perspective."
Still, she doesn't feel that way about everything. "Brexit feels like a death," Weisz adds. "There's no going back. It's like a death in the family — something's gone forever."
Follow Matt Prigge on Twitter @mattprigge