Looking for a sign from God this weekend? We don't have any pull with the big man, but there are four diners around New York where you'll find the next best thing: Steve Buscemi as God on toast.
Buscemi is playing the big man upstairs in the new TBS series Miracle Workers, and he's descending to bless breakfasts in Manhattan and Brooklyn this weekend, Feb. 9-10. At four select diners, special toasters will sear his indelible visage onto your choice of bread for a tasty bit of idolatry.
But because nothing in this life is free, even if it's been blessed by God or Steve Buscemi, you'll still have to pay for your toast. Here's where to find Him this weekend:
Brooklyn Diner 212 W. 57th St., Midtown, 7 a.m.-4 p.m.
Brooklyn Diner 155 W. 43rd St., Times Square, 7 a.m.-4 p.m.
Times Square Diner & Grill 807 Eighth Ave., 7 a.m.-4 p.m.
Freehold 45 S. Third St., Williamsburg, 11 a.m.-4p.m.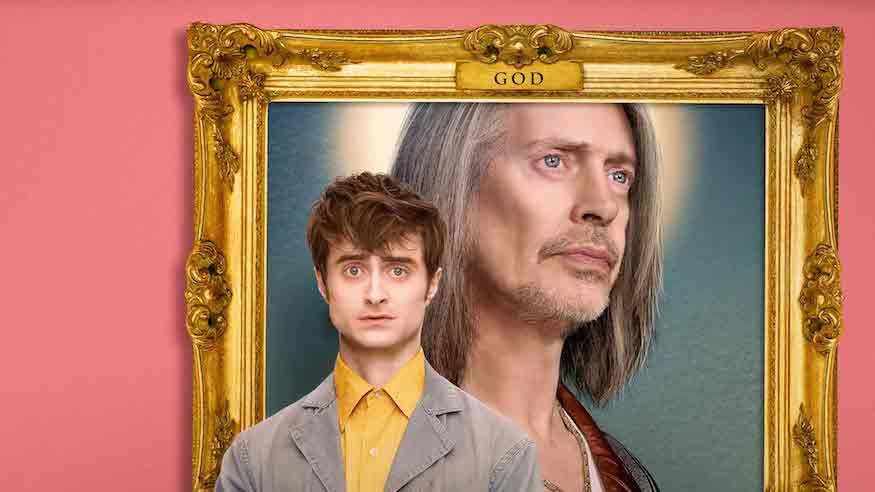 What is Miracle Workers about?
Based on the book What in God's Name by Simon Rich, Miracle Workers is about what happens when God decides to become an absentee landlord.
The miniseries begins with God (Steve Buscemi) having an existential crisis. "Do you how long it's been since someone sacrificed a ram to me?" he asks, despairing over his declining follower numbers. (May we offer a suggestion? Keep a closer eye on the people tasked with spreading your message in the Catholic Church?)
Because the world is still turning, two overwhelmed angels Craig (Daniel Radcliffe) and Eliza (Geraldine Viswanathan) are left to pick up the work of listening to mankind's prayers. Will they literally save the world? (Is this a bad time to ask, "What's left to save?")
Miracle Workers premiers Tuesday, Feb. 12 at 10:30 p.m. on TBS.