Lucky you — St. Patrick's Day falls on a Saturday in 2018! Which means great things are happening all weekend in celebration of the patron saint of Ireland, whether you're a traditionalist or just want some green beer.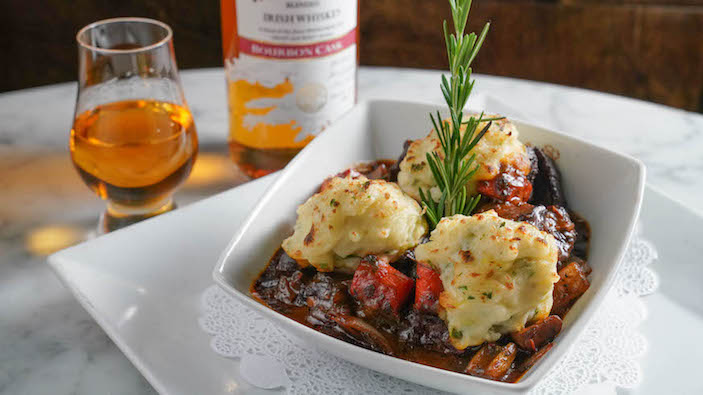 Try a tipsy all-Irish menu
Midtown Irish pub Mustang Harry's isn't just content to pour the drinks of its homeland — it's infused them into a special Spirited menu for St. Patrick's Day, available for lunch and dinner all weekend. Dishes include seared salmon with a gin & tonic beurre blanc, a whiskey-braised beef and colcannon pie, and drunken mussels in a Guinness butter broth. 352 Seventh Ave., mustangharrys.com
Have Irish high tea
Switch up your beverages at The Palm Court's St. Patrick's Day Afternoon Tea, served all weekend — though if you go on Saturday, you'll be treated to renowned harpist Erin Hill singing everything from Enya to Kanye. Sweet and savory bites include mini corned beef with emerald cabbage finger sandwiches, a roulade of Irish rasher bacon and Bailey's chocolate cream roll. And if you must indulge, there's a special Irish cocktail menu, too. March 16-18, noon-5 p.m., $95 per person
Hear a new take on the songs of U2
Ireland's own Maxine Linehan has been hailed for her soulful interpretations of her country's most famous band, U2. See her live at Feinstein's for One: The Songs of U2, an evening of storytelling and orchestral covers, with backing by piano, cello, violin, bass and drums. March 16, 9:30 p.m., 254 W. 54th St., $35-$80, 54below.com
Start the party at 9 a.m.
If you're planning to bar crawl your way across the city, begin at Bierstrasse Harlem Beer Garden with The9amBanger. The open-bar event (pace yourself) includes DJs, photo op-ready items, and games like beer pong and flip cup. March 17, 9-11 a.m., 697 W. 133rd St., $30-$45, wearehouse78.com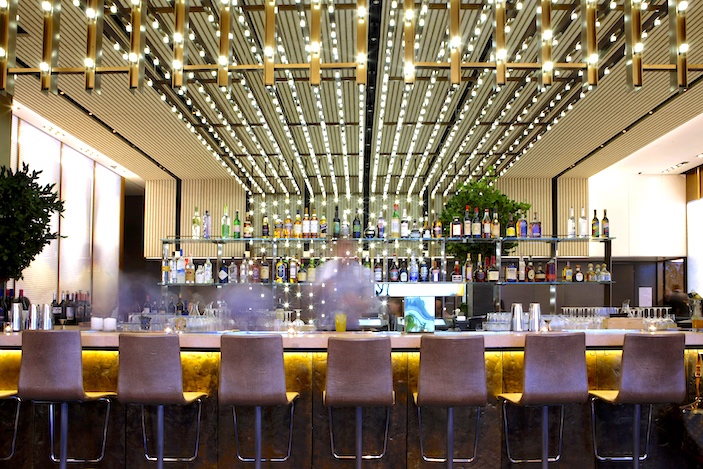 Do St. Paddy's Day the Tom Colicchio way
Top Chef's majordomo is bringing a classier way to celebrate St. Paddy's Day to his Kips Bay restaurant Riverpark. This Friday, they'll recreate the restaurant's summertime beer garden inside its private event space, with wooden tables, green decor, a themed Irish a la carte menu and a beer list by LIC Beer Project, featuring souvenir steins you can take home for a little extra green. While you dine and drink, enjoy live accordion and fiddle playing. March 16, 3-8 p.m., Riverpark, 450 E. 29th St., free entry, riverparknyc.com
Show your pride at the parade
The 2018 St. Patrick's Day Parade in New York City sets off at 11 a.m. along Fifth Avenue, starting at 44th Street and ending at 79th Street around 4:30 p.m. With 150,000 participants and another 2 million people expected along the route, if you're looking for good vibes this is where you'll find 'em. nycstpatricksdayparade.org
Make it a pub crawl
If your only objective on St. Patrick's Day is to notch up as many green beers as possible, join the annual weekend-long (yup) pub crawl that gets you drink specials at more than 50 bars across the city. March 16-18, $20, pubcrawls.com
Cheer on an all-redhead burlesque show
Wasabassco's 10th annual St. Patrick's Day for Sinners features a stunning lineup of the city's most talented fiery lasses led by the incomparable Nasty Canasta in an evening of sensual burlesque at Littlefield. March 17, 7 p.m., $15-$30, 635 Sackett St., Gowanus, littlefieldnyc.com
Experience Ireland's senior whiskey
Just in time for St. Patrick's Day, the Teeling Whiskey Company has released some of the oldest Irish single malt, the 34-Year-Old Vintage Reserve first distilled in 1983. If you've got the $5,000 in scratch for one of the 38 bottles made, great — for the rest of us, Teeling is throwing a party at the Lower East Side's bar/concert space Nublu 151 featuring bands Native Sun and Marcus the Artyst, as well as DJs, giveaways and a special menu of whiskey cocktails, all just $8. March 17, 9 p.m. until late, 151 Ave. C
Learn about whiskey's history in Brooklyn
As exports go, Ireland has been kind to us. Brooklyn had picked up a few tricks, and few do it better than Kings County Distillery — which will be your final stop on Big Onion Tours' Brooklyn Distilled journey through Vinegar Hill. Explore the past (Al Capone!), present and future of spirit-making in the borough, which used to be the liquor manufacturing capital of 18th-century America, then take an in-depth tour of Kings County's facilities, ending with a tasting. March 17, 1 p.m., $40, bigonion.com
Pick up a free Irish book
To really honor St. Pat, get to know his homeland a little better by picking up a book from the Irish Arts Center. For the eighth year, they'll give away tens of thousands books by Irish and Irish-American authors at a dozen sites around the city throughout St. Patrick's Day; check the hashtag #IACBookDay on Twitter and Facebook to find out where they'll be. March 17, various locations, irishartscenter.org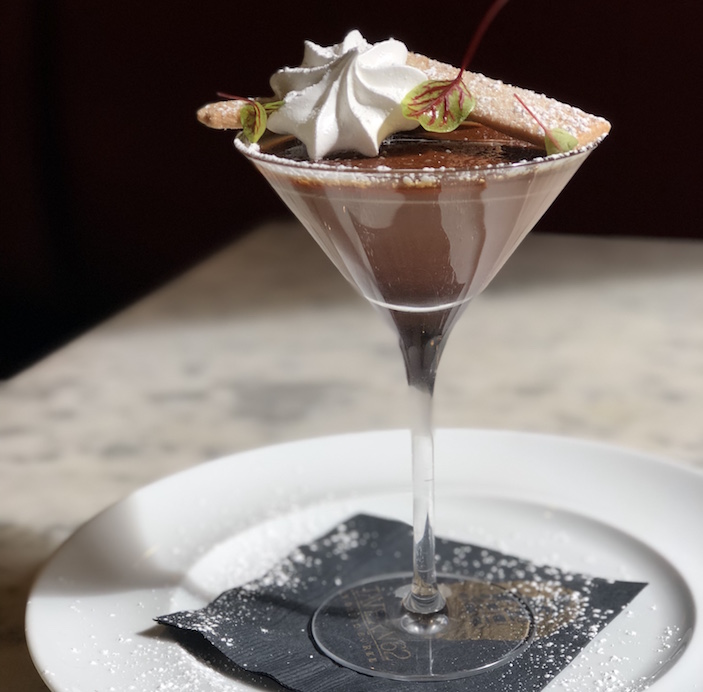 Get some hair of the dog
After all the green beer, Jameson, singing and general craic, you'll still have to wake up on Sunday morning somehow. Make it easier by hitting up Tavern62's Hangover Brunch. Along with some new items for spring, chef David Burke has included a few post-St. Patrick's Day specials like scotch eggs, Green Eggs and Lamb (corned beef with Brussels sprouts hash and eggs) and a Guinness and chocolate panna cotta. 135 E. 62nd St., tavern62.com