In the world of alcoholic beverages, beer has been shortchanged. Brewers use equally complex techniques as winemakers and distilleries to create unique and endlessly variable beers — so why have we just been pounding pints in loud sports bars?
For connoisseurs of beer, there's now The Cellar at Treadwell Park, an intimate new Upper East Side tasting room headed up by certified cicerone (the sommeliers of beer) Anne Becerra.
"We love the energy of a sports bar, but every once in a while you want to have a little bit of an intimate experience and focus on the beer that you're drinking," says Becerra, who will be behind the Cellar's bar.
"It's a great little space for when people want to get away from all the craziness and have a good conversation over some really unique beers."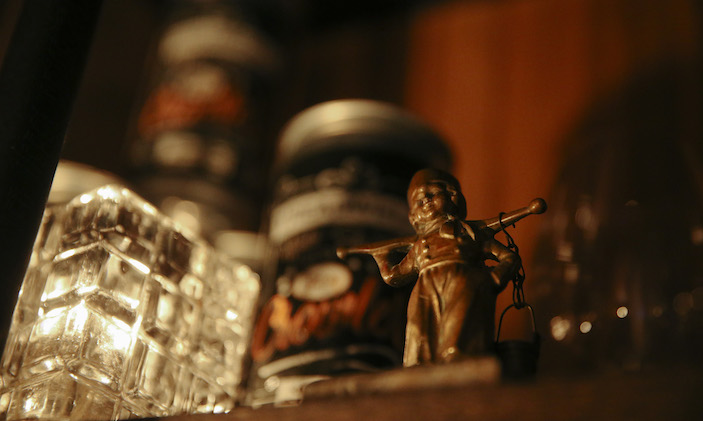 Modeled after vintage European wine cellars and lambic breweries, the small but stately beer reserve tasting room is hidden in the basement and seats just 10, so access is by reservation only.
There are nods to beer history and great brewers all over the space. A framed copy of the German purity law Reinheitsgebot hangs on the wall; the vintage copper plates (Treadwell's full menu is served downstairs) come from an English pub; a vintage Orval Clock from one of Belgium's great Trappist breweries keeps time; a vintage U.S. government poster advertises beer jobs after the repeal of Prohibition; and books from famous beer writers line the shelves.
Once you settle into the leather banquette, Becerra has curated a list of over 50 of the rarest brews in the world, from cask-conditioned ales to rare imports, at a wide range of price points. There's Ale Apothecary Sahalie, a barrel-aged sour from Oregon ($62 for a bottle) and Sinebrychoff Koff Porter, a 2009 Baltic porter from Finland from $15.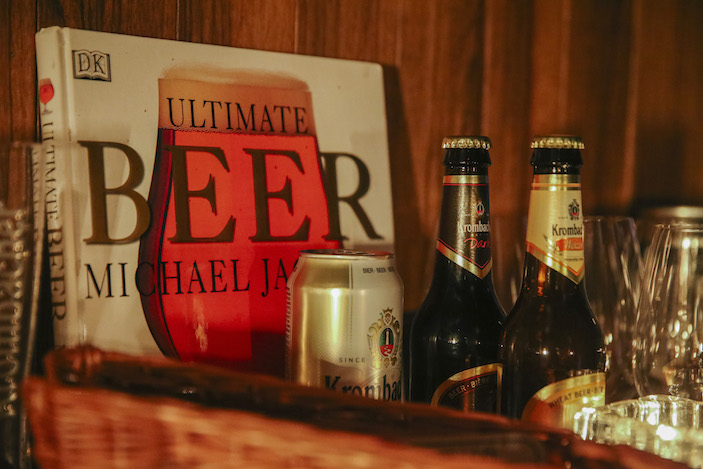 Each brew gets its own page in the menu highlighting the brewing processes and ingredients that make them more valuable. She also plans to continue aging some bottle-conditioned beers for wine-style side-by-side tastings.
Instead of pints, the beers are served in special Spiegelau glassware "to appreciate every facet, from the color to the aroma to the mouthfeel, finish, you name it."
Calling the Cellar "a clubhouse for beer," Becerra wants the space to reward curiosity and foster connections, both with the bartender ("to feel like you're there with a friend") and between beer lovers.
"I'm excited to see how that room is going to evolve and what people will get excited about and how they're gonna wanna use it," she says. "Having a space like the Cellar is fun; it makes you appreciate what's in your glass."
The Cellar at Treadwell Park is located at 1125 First Ave. For reservations, call 212-832-4612 or visit treadwellpark.com