The Crown season 2 release date is approaching quickly, so lift a glass of bubbly to both Harry and Meghan Markle's engagement as well as the new season of the Netflix series that focuses on the life of Queen Elizabeth II.
And if you're a fan of Claire Foy, the actress who brings life to QEII in this Netflix original series, you should check out her new projects, like her upcoming "Girl with the Dragon Tattoo" sequel, while you wait for The Crown season 2 release date to finally, finally arrive.
What you can expect from The Crown season 2
Fans of season 1 of The Crown already know that it's an emotional series. Elizabeth II's reign didn't start without an impact on her relationships, her family, or her country, and the Netflix original clearly tries to convey the weight and depth of all of these ripples. We already know that Peter Morgan, the writer of the series, is planning to tell the Queen's story over a total of six seasons, so what can you expect from the second installment?
The Crown season 2 trailer hints at darker times on the horizon for the Royals, and you can catch a peek at that further down the page.
The cast is shifting a bit for the new season. No, Claire Foy isn't going anywhere, but don't expect to see John Lithgow this season. Despite taking home some awards for his portrayal of British Prime Minister Winston Churchill, Lithgow's role is subject to historical fact, including Churchill's resignation. Foy has also indicated that Lithgow is "not on set" while they're working on the newest episodes, according to Digital Spy. Don't get comfortable with the new actor in the Prime Minister role, though. Churchill was replaced by Anthony Eden, but you can expect a quick turnover there too, as Eden was only PM from 1955-1957.
Did we mention that you'll be seeing John F. Kennedy and Jackie Kennedy this season, too? No, well, get ready for portrayals of the famous first family by Michael C Hall from Dexter and Jodi Balfour from Quarry as Jackie O.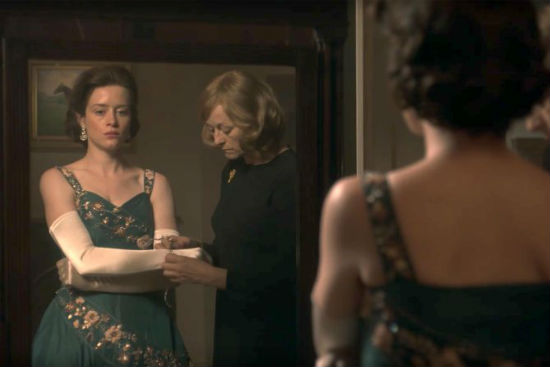 Alright fans who don't want spoilers, this is where you scroll down to the next section.
While season one touched on Elizabeth II's rise to the crown, her marriage to Phillip and Princess Margaret's engagement to Peter Townsend disintegrating in 1955, season two will tackle the family's experience from 1957 through 1964. That means babies. That's right, you can expect to see Princes Andrew and Edward, who were born in 1960 and 1964 respectively, introduced into the series.
You'll also see much more about Prince Phillip and his back story. According to the writer, the episodes will touch on both his childhood and upbringing and how they "might have impacted him as a man, a father and as Prince Consort." You'll also see this reverberate through his relationship and interactions with young Prince Charles.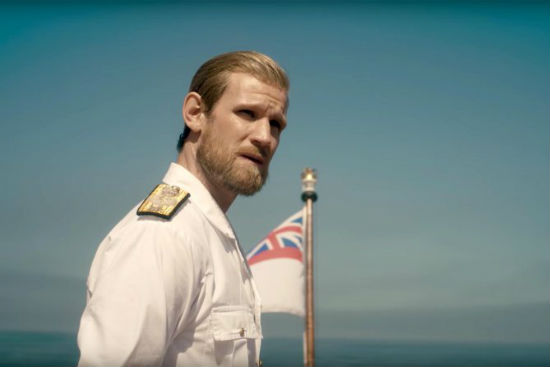 There will be plenty for fans of Margaret, too. Vanessa Kirby, who plays the princess who's unlucky in love, spoke to Vanity Fair about the upcoming season and all that's in store for Margaret who has another love interest. You'll see the emotional fallout from the disintegration of her relationship with Peter Snowden, which was depicted at the end of season one, and how this "propels her" into the next phase of her life.
And the new phase marks a turn that you're going to want to watch. Kirby told Vanity Fair that viewers should be worried about where Margaret's headed (although history is written in case you want to check out a sneak peek before the new season airs). You'll see her go "head first into a completely new, exciting, dangerous, volatile, dysfunctional relationship and then marriage" with Antony (Tony) Armstrong-Jones.
"You see these two worlds collide – her's and Tony's, who is a member of the public and was a creative, liberal, dark horse. Meanwhile, she is this epitome of the establishment," Kirby teases of the ill-fated relationship depicted in the new season.
Counting the minutes until The Crown season 2 release date yet?
Watch The Crown season 2 trailer below
Like we mentioned, The Crown season 2 trailer hints at darker times ahead for the royal family. Check out the trailer below if you're willing to get anxious for the new season ahead, but you might want to skip it if you're already finding the wait for the second season excruciating.
When is The Crown season 2 release date?
You can catch The Crown season 2 starting December 8, when Netflix drops the newest episodes of the gripping drama.