Decades before Hawaii would join the United States, there Hawaiian Room was already bringing the spirit of aloha to New York at the Hotel Lexington. Though it's been closed since 1966, the famous hula dancers who wowed the crowds at the Hawaiian Room are returning for a week of free events to help preserve this unique Polynesian art form.
Opened in 1937, the Hawaiian Room brought a true experience of island life to New York, flying in only the best hula dancers to perform among the palm trees and traditional rattan fixtures in what was known as "the Eastern Outpost of Hawaii," while guests enjoyed coconut cocktails and a Polynesian luau.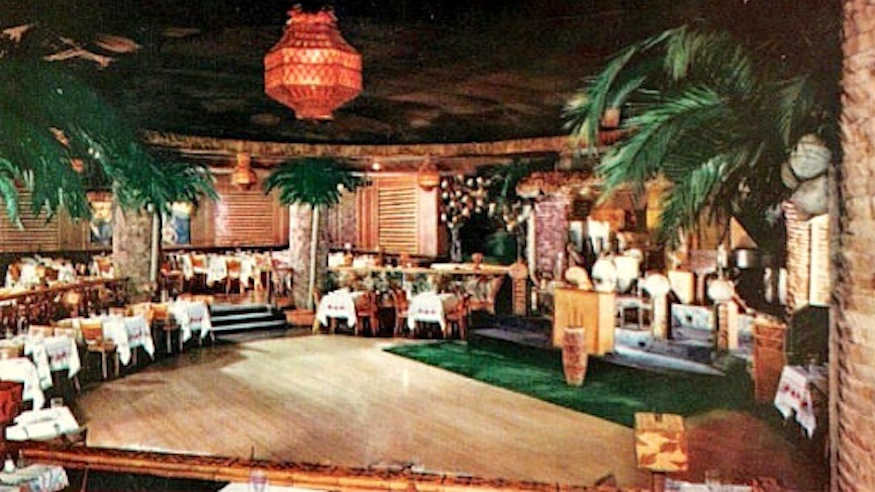 From Oct. 23-26, a group of former Hawaiian Room dancers are returning to New York as part of the Hula Preservation Society, dedicated to promoting this unique Polynesian artform. On Tuesday, Oct. 23 at 6 p.m., they'll put on a free performance at the home of the Hawaiian Room now known as The Lexington Hotel, Autograph Collection (511 Lexington Ave.).
On Friday, Oct. 26 beginning at 6:15 p.m., make lauhala tree ornaments, take a free hapa-haole hula lesson with TeMoana Makolo and hear former Hawaiian Room dancers reminisce about their experience at NYU (20 Cooper Square, fourth floor, for dancing register at [email protected]). Then on Sunday, Oct. 28, the ladies will be at the New York Botanical Garden for the last day of its Georgia O'Keeffe: Visions of Hawaii exhibit with a hula performance, film screening and discussion.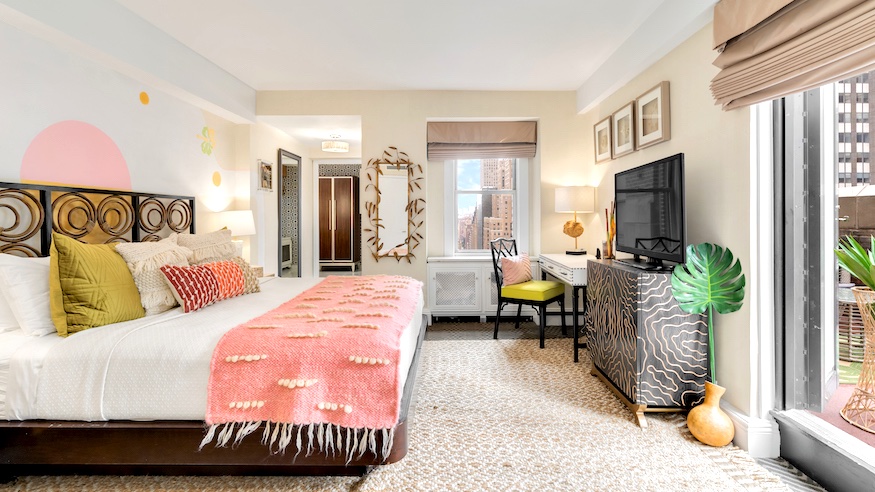 The history of New York's Hawaiian Room
The Hotel Lexington had a number of themed rooms, but none were as well known as the Hawaiian Room. Opened in 1937, it was credited with setting off a craze for everything Hawaiian and attracted celebrities like Ella Fitzgerald, Tony Bennett, Richard Burton and Barbra Streisand.
But the real stars were the Aloha Maids, Polynesian women who would've been just 17-24 years old when they came to New York for stints ranging from a few months to years at the Hawaiian Room. The hotel also hosted the best of Hawaii's singers and musicians to appear alongside the in-house Ray Kinney's Orchestra, including Clara Inter, Alfred Apaka and Mona Joy Lum.
The Hawaiian Room closed after 29 years when the hotel couldn't afford the expense of bringing it up to meet fire codes, but some of the aloha spirit was recently revived at The Lexington Hotel, Autograph Collection. Among six newly redesigned suites is the Hawaiian Room, with features like woven palm leaf fans, an authentic gourd drum and conch shell horn, along with vintage tiki glasses and barware. For booking inquiries, call 212-755-4400.
Tiki is also having a momeny in New York right now, with trendy cocktails and The Polynesian bar, created by a self-proclaimed tiki pirate.