Street fairs are a New York City tradition, but there's nothing like the Feast of San Gennaro. At 92 years old, Little Italy's annual tribute to the patron saint of Naples is New York's longest-running street festival, a raucous 11-day affair when 10 blocks of Mulberry Street are taken over by endless booths of authentic Italian food, unique vendors, carnival fun and concerts.
The Feast of San Gennaro 2018 runs from Sept. 13-23 on Mulberry Street from Canal to Houston streets, starting at 11:30 a.m. and going until 11 p.m. Sunday through Thursday and midnight on Fridays and Saturdays. Now that you've got the details, here's everything you need to know about the festival.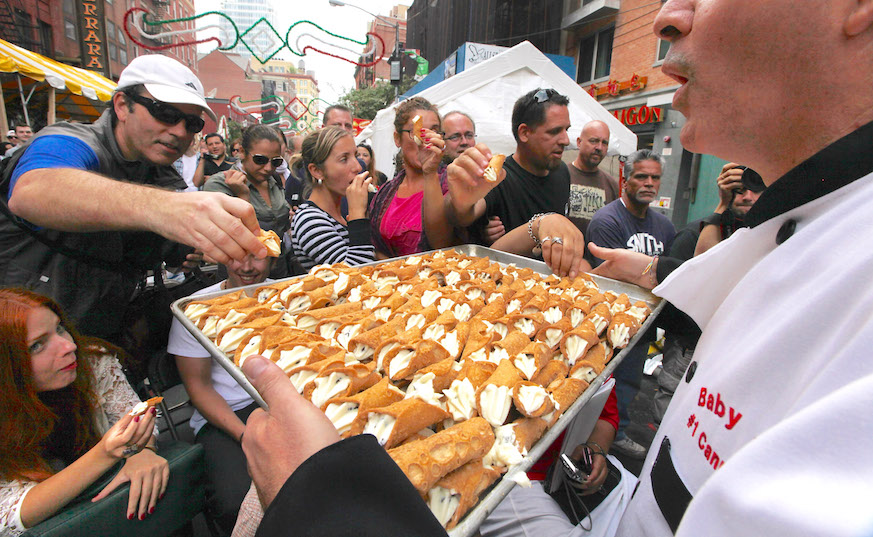 The Feast of San Gennaro is (mostly) about the food
As its name implies, the Feast of San Gennaro is very much about food. With Mulberry Street closed to traffic, many of the restaurants bring their white cloth-covered tables out onto the sidewalk, while others set up carts and booths.
With 10 blocks filled with vendors, you'll have to do a little legwork to find the authentic Italian fare, but the ones you can't miss include the country's first pizzeria Lombardi's, Lucy's for traditional sausage and pepper sandwiches and the Brooklyn-born I Got Balls for giant arancini. Leave plenty of room for dessert at Cannoli King, Caffe Palermo, Ferraro and all the fresh-made zeppoles you can handle.
Eat your way to glory
If you've got an appetite bigger than any streetside stall can satisfy, take part in the Cannoli Eating Competition on Sept. 14 at 2 p.m. or the Meatball Eating Contest on Sept. 22 at 1 p.m. It's not reserved for professional eaters, either — anyone can take part by calling 212-764-6330.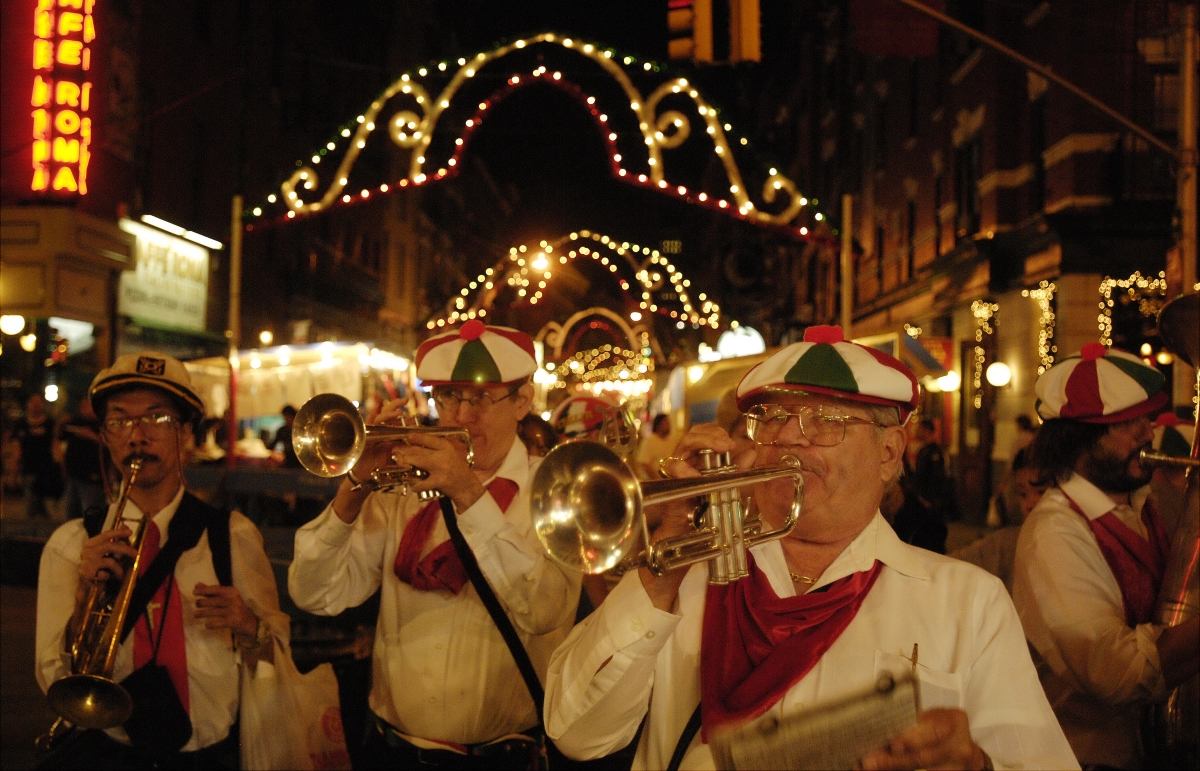 Hear the musical traditions of Little Italy
Every night of the festival except Sept. 15, catch live music starting at 7:30 p.m. on the Grand Street Stage (at Mott Street). Acts often feature Italian performers and traditional music like the Staten Island doo-wop group Vito and The Elegants (Sept. 21) and singer Jenna Esposito, known for her soulful renditions of classic Italian-American songs (Sept. 23).
Don't miss the parade
It's not a real New York holiday without a parade. Take the afternoon off on Sept. 15 and head to the Grand Procession that starts off at 2 p.m. There may not be a canal in Little Italy, but you'll still see gondolas as well as floats and live music led by comedian Vic DiBitetto as grand marshal.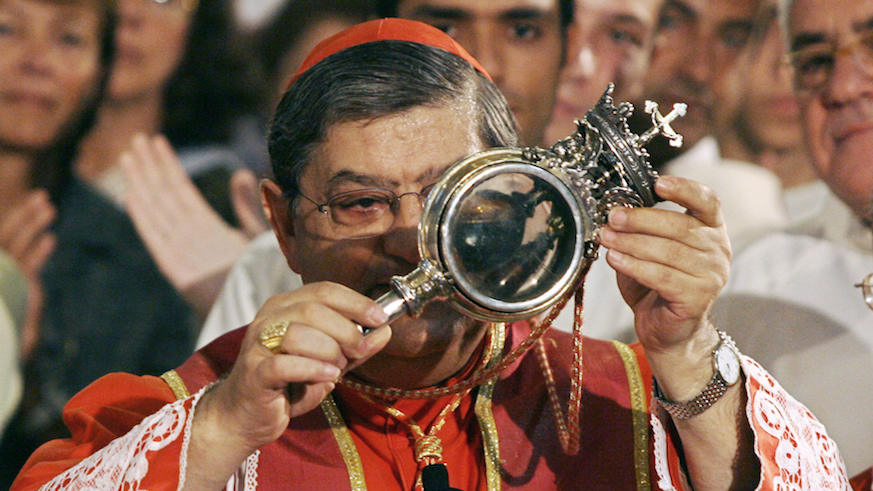 The saint who's still protecting Naples
The Feast of San Gennaro started as a religious festival — and who wouldn't celebrate a martyr like Saint Januarius (San Gennaro), who survived being burned and poisoned before Emperor Diocletian finally had him beheaded? Two vials of his blood are interred at a Naples church, where they miraculously liquefy on the day of his death, Sept. 19, and two other special days of the year, as well as whenever the city of Naples needs protection, like when Mount Vesuvius erupted.
New York's Feast of San Gennaro begins every year with a blessing of the stands by Monsignor Cassato (Sept. 13, 6 p.m.) The Solemn High Mass honoring San Gennaro is held on Sept. 19 at 6 p.m.; after the service, his statue is carried through the streets in a candlelight processional.
The Feast of San Gennaro is a community-run affair
What began as a neighborhood celebration in 1926 where residents would compete to create the best decorated fire escape has become a way for everyone to celebrate one of the oldest traditions in Italy. The Feast of San Gennaro is entirely community-run by the Figli (Children) di San Gennaro, a nonprofit made up of residents and business owners in Little Italy, serving as much to highlight the current neighborhood as its history.