Thursday night is going to be a very important one for Comedy Central. Not only is former Saturday Night Live co-head writers Chris Kelly and Sarah Schneider's new show The Other Two going to premiere, but Broad City season 5 is going to air the first of its final 10 episodes.
Broad City season 5 is almost here
Yes, you read that correctly. The fifth and final season of Abbi Jacobson and Ilana Glazer's comedic TV masterpiece is about to air its final batch of episodes ever. Their characters, appropriately named Abbi and Ilana, are entering a new phase of their time in New York City. Ilana is starting her own business and striking out on her own, while Abbi is turning 30 and coming to grips with the realization that she and her friend are now full-blown adults.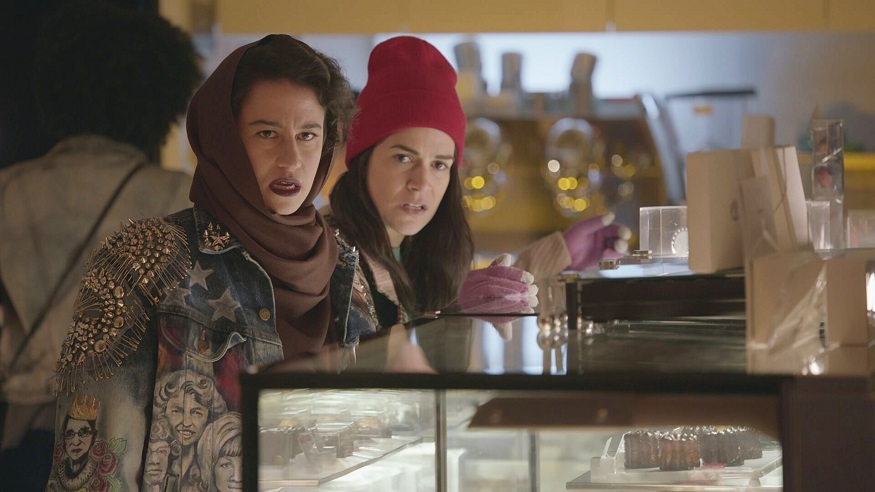 Needless to say, it's going to be an emotional rollercoaster for longtime fans of the show. As the pair recently told The Hollywood Reporter, plenty of tears were shed once the decision was made to write the final episodes. "We were sitting across from each other and we were both just crying across from each other at the table," said Jacobson. Glazer added that their reactions "really mirrored the content" of what they were writing and what they hope the viewers at home feel.
What happens in Broad City season 5?
The first three episodes of the final season were screened for critics, so the particular source of Jacobson and Glazer's tears isn't yet known. Considering what is known, however, it's a good bet that Broad City season 5 is going to pack several significant wallops. Following her 30th birthday, Abbi decides to explore who she is by dating a woman. Ilana, meanwhile, reconnects with Lincoln (Hannibal Buress) in order to figure out what they mean to each other.
A lot is going to happen this season, which viewers can easily surmise from the new final trailer that was released by Comedy Central on Wednesday. Explorations of aging, stealing a stranger's baby for a photo op, kissing a woman for the first time… Broad City season 5 has it all. So fans of the show will want to make sure to tune in when the premiere airs on Thursday night.
Broad City season 5 trailer and release date
Broad City season 5 premieres Thursday, Jan. 24 at 10 p.m. ET on Comedy Central.