"Cocktails," writes famed booze historian David Wondrich, "are rarely created in the full light of history," but how the margarita was invented is even more complicated than most. 
Depending on which story you believe, the origins of the margarita involve crossing the Mexico-U.S. border (though in which direction is also disputed). The cocktail then loses its way entirely between 1960 and the late '80s, when bartenders were throwing everything into the popular drink to mask the taste of agave, the Mexican plant that's baked, distilled and — depending on the style — aged to create tequila.
RELATED: Which tequilas do NYC bars use in their margaritas?
But the classic combination of lime juice, Triple Sec and a salt rim that is the margarita has endured, and is the seventh most popular cocktail in the world, according to a poll of
Drinks International
's 50 Best Bars of 2015.
With National Margarita Day coming up on Feb. 22, Patrón Tequila asked Wondrich to do a deep dive into the cocktail's history — and found a lot of claims to fame, each with "enough evidence to mark it as plausible."
A happy accident: In the 1920s, about 50 years after the Daisy (a shot shaken with lemon juice and orange cordial, then splashed with soda) was popularized in New York City, a Tijuana bartender named Henry Madden grabbed the wrong bottle while making the drink (he was going for gin) and handed over a Tequila Daisy — which is also the Spanish word for Margarita.
The one from a cafe in London: A cocktail called the Picador, made with tequila, lime and Triple Sec, is just one of 15 tequila drinks that appear in a 1937 cocktail book by the Café Royal in London. Two years later, Harlem's famous Jazz Age lounge the Cotton Club published a cocktail book with a drink called Tequila with the same recipe, this time with a salted rim.
California connection: A Los Angeles bar called the Tail o' the Cock had started to move a lot of tequila by 1955 with a drink called the Margarita. Head bartender John Durlesser told a local nightlife columnist that he'd actually invented the cocktail almost 20 years earlier, in 1937. In another interview 11 years later, however, he told Bon Appetit magazine that, rather than inventing it, he'd been asked to re-create a drink that a female patron remembered from Mexico.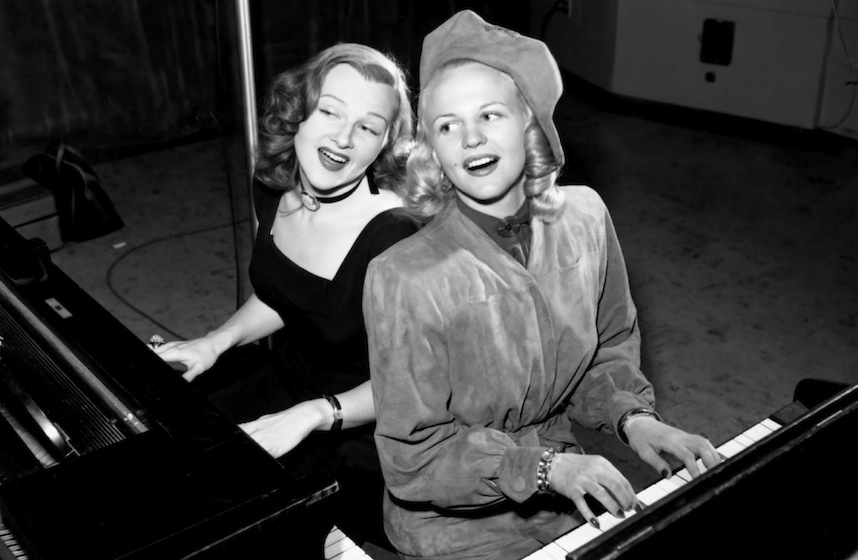 Celebrity cameo: In 1963, the Houston Chronicle found a bartender named Santos Cruz who laid claim to inventing the drink as a tequila Sidecar (which is also made with orange liqueur and lemon juice, but a sugar rim) in the 1940s at Galveston's Studio Lounge. It was all to do with jazz great Peggy Lee, he claimed, who reportedly asked for "a tequila drink without a lot of mess in it."
The bartending socialite: Margaret Sames, a Texas socialite who also had a home in Acapulco, Mexico, claimed she made the cocktail for a Christmas party in 1948.
What's a Magnolia?: In a Texas Monthly article from 1974, an American woman walked into a bar called Tommy's Place in Cuidad Juarez in 1942 and asked for a Magnolia. Bartender Francisco Morales told the paper he didn't know it and knocked together a recipe that added up to a margarita.
Whether we have Daisy, Peggy or another lady lost to history to thank, the margarita is here to stay. And in case you're wondering why the food holiday falls in the middle of winter, here's a puppet to explain it: