Boston's beloved alt-rockers the Pixies are headed home this weekend.
The band is in town for three nights to promote the new album "Head Carrier," released last September.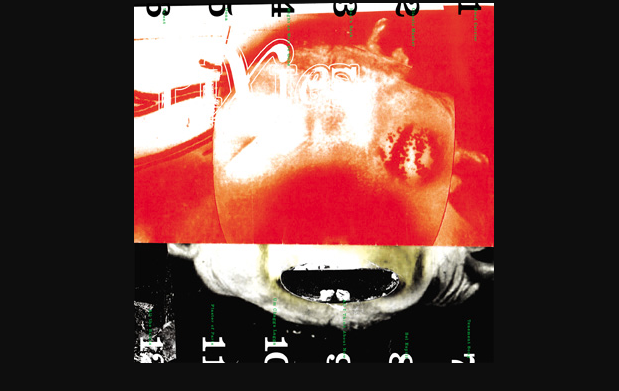 After playing House of Blues on Friday and Saturday, on Sunday the Pixies will take the stage at Paradise Rock Club, where they played alongside Throwing Muses in the '80s when they were still etching out their sound.
The sold-out show will be a sort of return to roots for the band that became one of the most influential outfits of the '80s and '90s alt-rock scene. They haven't played the venue since their reunion tour in 2004.
OK, so technically, the Pixies formed in Amherst when founding members Black Francis (aka Charles Kittridge) and guitarist Joey Santiago met while attending college in 1986 ("UMASS," anyone?). But they made their name playing gigs in the city after linking up with drummer David Lovering and then-bassist Kim Deal. 
It was in Boston-area venues like T.T. the Bear's, Chet's Last Call and Green Street Station where the Pixies first took their blend of psychedelia, noise pop and surf rock.
It's those days that Lovering looks back on fondly.
"We were a baby band out of Boston, trying to get a record deal and trying just to make it, and it was amazing," he said.
Back then it was all new — before the fame, before the fortune and before the dysfunction complicated the band's dynamic.
Coming back to Boston brings a wave of nostalgia for Lovering, who said it helps him remember an era that was mostly happy.
"If I compare it to today, I prefer back then. Playing in a band was always something I've always wanted to do. I love playing drums, and I feel very fortunate to be able to do this," he said.
The Pixies' unique sound and the success of albums like "Surfer Rosa" and "Doolittle" eventually bought them their ticket out of Boston, and they toured the world together for six years. Then frontman Francis announced in a media interview that the band was breaking up — it was news to the other members.
Over the next decade, band members pursued solo projects. Deal saw moderate success with her band, the Breeders, but the other members were barely scraping by.
When the chance to reunite came in 2004, the band jumped at the chance, returning with a sold-out worldwide tour.
For seven years they toured, playing around the U.S. and Europe, and then they got the itch to scratch out their first LP since reuniting, "Indie Cindy," released in 2014.
"It wasn't until 2011, seven years later, we felt we needed to do another. We realized that was longer than we were initially a band, and it freaked us out. We wanted to prove we're a viable band and can write new stuff," Lovering said, adding the group got to working on "Indie Cindy"
In the midst of recording the album, bassist Deal abruptly left the band, dredging a rift that Lovering said the band wasn't sure they could ever fill.
"When she left, it was horrible. We didn't know what to do. For an entire day, we just sat in the studio in silence," he said.
But eventually Lovering, Santiago and Francis decided they would move forward as the Pixies.
Enter bassist Paz Lenchantin.
The Argentina-born, Los Angeles-raised bassist who has worked with bands like A Perfect Circle and Billy Corrigan's Zwan has been a saving grace for the Pixies.
She first joined as a touring bassist, hopping on the tour and learning 50 songs in two weeks at the last minute, but Lenchantin didn't mind because a little part of her always knew she was meant to be a Pixie.
In the mid-'90s, Lenchantin got a call from Santiago who said his band, the Martinis, needed a bassist. This was before she played on any of her other projects, and she likes to say it was Santiago who discovered her.
"I remember it as the most important day of my life," Lenchantin said. "And what's interesting about that is that two decades later, I get another phone call from Joey Santiago that he needed a bass player, and this time it was for the Pixies."
Lenchantin had been touring with another band, but it didn't take long until she was "pixified" as Lovering puts it.
She's now "monogamous" with the Pixies.
"I'm totally happy with this being my final band. All bands led me to this point," she said.
And the Pixies are happy, too.
"Working with a new producer, a new bass player, for the first time it just seemed like a new wash for the Pixies," Lovering said.
Working on "Head Carrier" has sealed the deal — Lenchantin even took the lead on one of the album's 12 tracks, "All I Think About Now."
The song, which can only be described as a classic Pixies tune, is a thank you to Kim Deal.
"I just wanted to pay my respect and thanks to Kim Deal for actually taking me and leading me to this point," she said. Francis wrote the lyrics to the song with Lenchantin's guidance.
It's one of a catalogue of about 90 songs spanning the band's 30-year career fans can hope to hear on this tour.
If you haven't already scooped tickets, you're probably out of luck. The three Boston shows have been sold-out for months, though there are several dozen available at ticket resale prices if you're OK with anteing up about double face value. The Pixies are not fans of scalpers selling for inflated prices. All the sold-out shows carry the message, "Please do not buy tickets from touts/secondary ticketing agencies in inflated prices."
Fret not, though. Northeast fans have a few more chances to catch the Pixies on the second leg of the Head Carrier tour — the band takes the stage in New Haven, Connecticut, in New York and in their real hometown, Northampton, in September. Tickets are on sale now.