It's always an exciting two weeks when the US Open returns to Queens at the end of each August, but that's not when the action starts. From Aug. 21-26, kick off the US Open 2018 fun with special events, celebrity matches, tennis clinics for adults and kids, all for free during US Open Fan Week. Plus, you can shop what the pros wear — and even get a tennis-scented candle to bring the court home.
The US Open 2018 will be the 50th anniversary of the tournament, so plenty of the tennis world's biggest stars are in town even if they're not competing. Here's all the tennis-related fun happening before the U.S. Open 2018.
The best of US Open 2018 Fan Week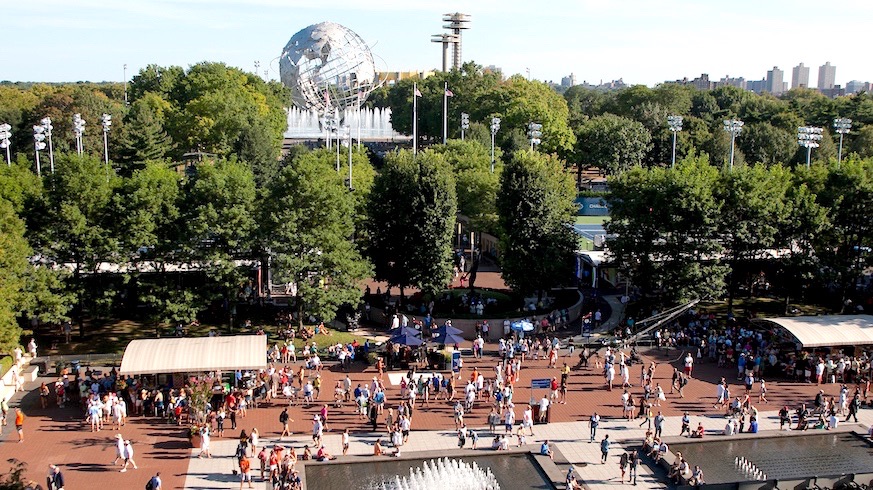 Watch the tournament before the tournament
Before they can take the main stage, players must first pass the US Open 2018 Qualifying Tournament — and the action is all free to watch. From Aug. 21-24, the USTA Billie Jean King National Tennis Center in Flushing will host matches between all 128 men and 128 women in the singles competition, with the top 16 finishers in both categories moving on to the Main Draw. Besides entry into the tournament, there's $3 million in prize money at stake, so you're going to be treated to action from the top 250 players in the world. Practice sessions will also be going on at various courts around the National Tennis Center from Aug. 21-26. For the full schedule, visit usopen.org
John McEnroe takes to the court again  
The old Louis Armstrong Stadium was torn down in 2016, and the new one will be dedicated in a ceremony on Wednesday, Aug. 22. The event will feature a special performance by jazz great Wynton Marsalis, and four-time US Open Champion (and Queens native!) John McEnroe will play the honorary first match with his brother Patrick against James Blake and Michael Chang to christen the new court.
Serve up your own tennis talent
For the second year, the tournament brings a tennis village with a special court for celebrity matches and public practice to Lower Manhattan, this time at Brookfield Place. At the Brookfield Place Tennis Open, you can meet the stars of the sport, try some of the tournament's unique food, snap pics at photo ops and take to the court during clinics for adults and kids. Catch a match between two of the tournament's top-ranked players, John Isner (No. 8) and Lucas Pouille (No. 10), on Aug. 25. Open Aug. 22-23 and Aug. 25-31, various times, register online for time on the court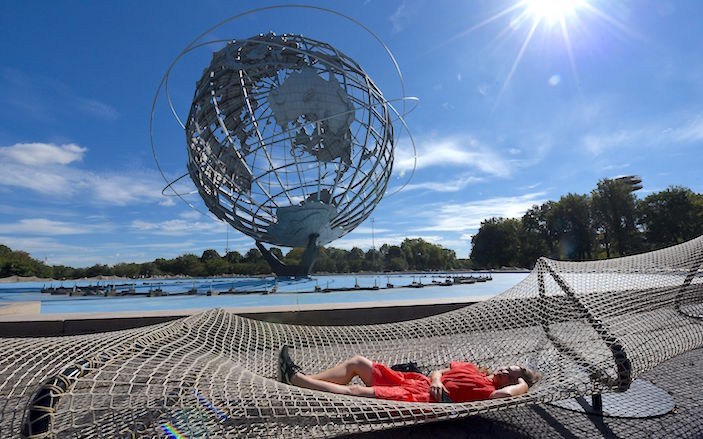 Catch a tennis match in space
Tennis is going where it's never gone before: the International Space Station. On Tuesday, Aug. 21 at 8:30 p.m., NASA astronaut and ISS Commander Andrew Feustel will face off against his crewmates: NASA flight engineers Ricky Arnold and Serena Aunon-Chancellor, and European Space Agency flight engineer Alexander Gerst. All of the action will be 3D projection mapped onto the World's Fair Unisphere in Flushing Meadows-Corona Park. Check it out in person or livestream it on the U.S. Open's Facebook, YouTube and @usopen on Twitter.
A press-only event goes public
For the first time, fans can attend the US Open Media Day where some of the biggest names in tennis past and present answer questions from journalists covering the tournament. If you've ever been curious about what press conferences are really like, this will be a real peek into the process. Friday, Aug. 24, 11 a.m.-1 p.m., Louis Armstrong Stadium
Legends of women's tennis face off
The ladies of the US Open 2018 get their own night to shine as former champions Lindsay Davenport and Martina Navratilova will pair up for a doubles match (their opponents are TBA, good luck to them) on Friday, Aug. 24 at the Tennis Center's Grandstand in Queens. Then on Sunday, Aug. 26, four U.S. Open champions — Davenport, Navratilova, Tracy Austin and Arantxa Sanchez Vicario — will take the court.
Kids get the coolest event
Kids don't get to have all the fun during the US Open 2018, but they do get the coolest event. The annual Arthur Ashe Kids' Day is always a must-do festival of sports, music and fun. The kid-friendly tennis program Net Generation offers three hours of clinics to start the day, then it's on to the ticketed show featuring tons of pop music acts like Echosmith, AJ Mitchell and CNCO, plus celebrity appearances — including Serena Williams and last year's U.S. Open finalist Madison Keys — exhibition matches and skills competitions by WTA and ATP World Tour pros. Saturday, Aug. 25, 9:30 a.m.-12:30 p.m., concert 1-3 p.m., National Tennis Center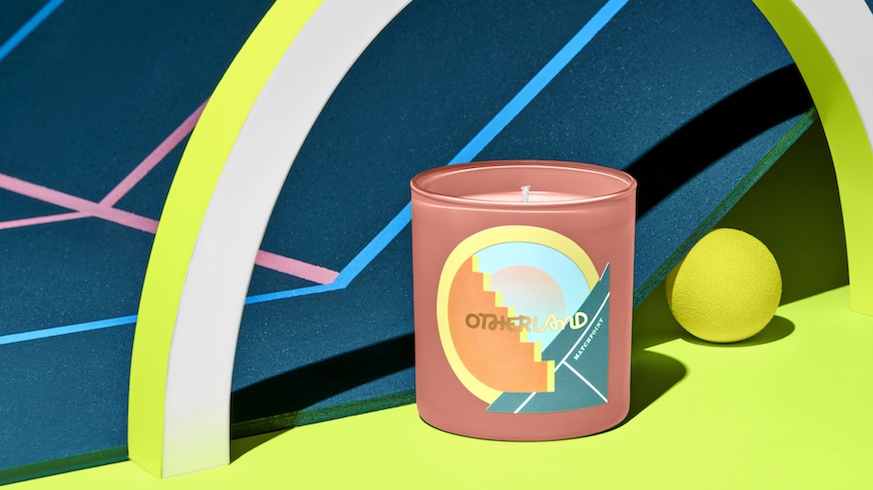 Shop that tennis swag
Ralph Lauren is the US Open 2018's supplier of tournament style, but you don't have to be at the tournament to shop their collection of collegiate-themed tennis apparel (with optional customization) — find them at select stores and online. Serena Williams and fashion icon Virgil Abloh just launched their collaboration on a new line of Nike clothes and shoes. And New York-based indie candle company Otherland's summer scent collection includes Matchpoint, an ode to founder Abigail Cook Stone's self-proclaimed tennis ball obsession (she was a ball girl for Rafael Nadal during the 2010 US Open). The scent is a mix of fresh-cut grass, cucumber and that eau de new can of tennis balls.