MUSIC
Black Violin
Black Violin is pair of black violinists, Wil Baptiste and Kevin "Kev Marcus" Sylvester. Backed only by a DJ and a drummer, they perform an eclectic repertoire embracing hip-hop, R&B, rock and even bluegrass, because you gotta—have you heard the way those bluegrass guys play?! This variety has led to an equally eclectic list of collaborators, from P. Diddy to the Eagles.
April 22, 9 p.m. Café 939, 939 Boylston St., Boston. $20. Visit site for more.
Bat House
Now's a good time to get into the local, self-described "comic rock band" Bat House, since they've got a new, self-titled album out. Their noise-happy guitar shredding is like a solar flare or a meteor shower or some other great outpouring from the black and radioactive depths of space, and their math rock songs are downright scientific in their intelligence and precision.
April 23, 9 p.m. Great Scott, 1222 Comm. Ave., Allston. $10-$12, 18+. Visit site for more. 
AQUARIUM
Science of Sharks
Any third grader can tell you sharks are just the coolest. Sure, they're not much for conversation, but they're the ultimate killing machines, evolved over hundreds of millions of years to vicious perfection. Here you'll learn about the latest research being conducted by the New England Aquarium, and see footage on big, wrap-around screens of their Explorer-in-Residence, Brian Skerry, diving with exotic sharks.
Through April 30. New England Aquarium, 1 Central Wharf, Boston. $28. Visit site for more.
FOOD
'El Pelón Chili Eating Contest'
El Pelón describes their annual chili eating contest as "a test of endurance and stamina and poor judgment." It's definitely not for the faint of heart, or even your average fratboy hot sauce connoisseur. Last year's winner, Allison Hyatt, actually beat the world record for most habaneros eaten in a single sitting — 90, to be precise. Yikes!
April 24, 8 p.m. El Pelón Taqueria, 92 Petersborough St., Boston. Free-$30. Visit site for more.
STORYTELLING
Odds Bodkin: Hercules in Hell
Odds Bodkin has crafted an improbable career as a straight-up bard in the tradition of the ancient world, mixing music and epic storytelling to create a unique one-man show. It's said that he's memorized the entirely of Homer's "Odyssey"—how many people can boast that? For this performance, he'll tell the tale of Hercules, his famous "Twelve Labors" and more.
April 23, 7:30 p.m. Grendel's Den, 89 Winthrop St., Cambridge. $10-$20. Visit site for more.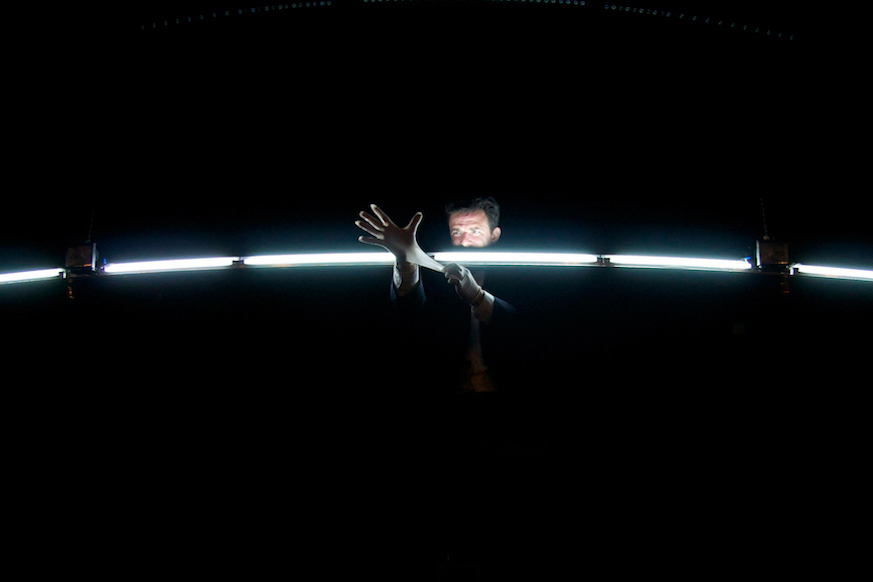 THEATER
17 Border Crossings
It's easy to forget that national borders are abstractions, made real by international agreements and lots and lots of bureaucracy. This show, written by, and starring Thaddeus Phillips, is all about that idea. Phillips takes us to Hungary, Serbia, Morocco, Colombia, Holland and Mexico, among other locales, in his quest for the meaning of borders—or the lack thereof.
Through April 29. Paramount Center, 559 Washington St., Boston. $15-$60. Visit site for more.
The Kiss
This world-premiere musical, a collaboration between Chicago-based playwright Cheryl Coons and Berklee College of Music vocal teacher Peter Eldridge, imagines a possible story behind the immortal Gustav Klimt painting "The Kiss." The man in the painting is widely believed to be Klimt, and the woman his longtime companion Emilie Flöge, or perhaps another Klimt model, "Red Hilda."
April 26 and 27. Berklee Performance Center, 136 Mass. Ave., Boston. $8. Visit site for more.
COMEDY
'Jelly: The Untelevised Comedy Variety Show'
The Women in Comedy Festival presents this all-woman comedy showcase. It's headlined by the very up-and-coming Eliza Skinner, who you may have seen on "Take My Wife". But she's just the icing on the many-layered cake of performances by Caitlin Comeskey, Megan Kelly Dunn, Em and Dani, Carla "The Truth" Youngblood and Femmedy Trio, plus music from the Jelly House Band.
April 20, 9:30 p.m. Brattle Theater, 40 Brattle St., Cambridge. $20. Visit site for more.
Rachel Dratch
After bothering fake Harvard students with Jimmy Fallon on last weekend's 'Saturday Night Live' the Massachusetts native finally returns to the real Boston for a pair of appearance during the Women in Comedy Festival. The SNL alum will break out her world-class improv skills on Saturday night, followed by a sit-down conversation at the Brattle on Sunday.
April 22 and April 23. Visit site for more.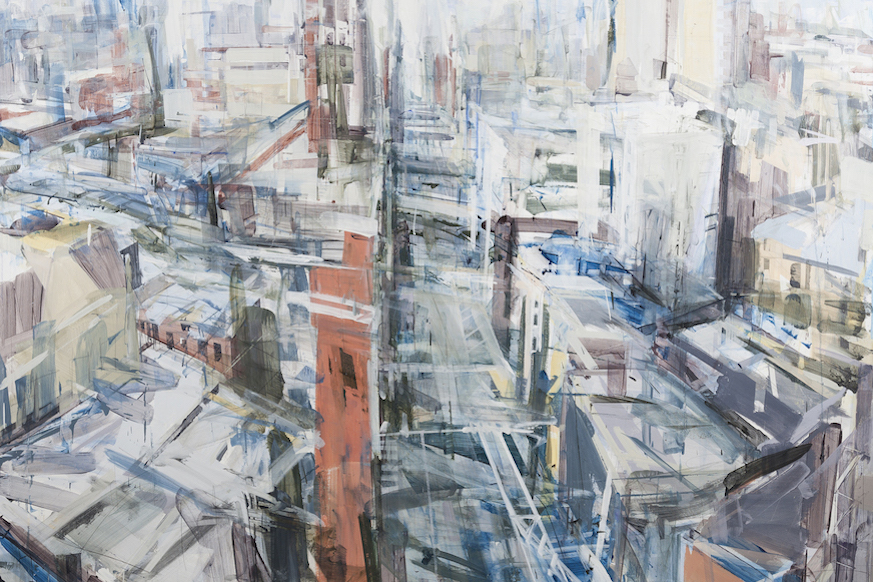 ART
'Sean Flood: Residual Layers'
In these cityscapes of Boston and New York, painter Sean Flood straddles the line between abstraction and representation with raw brushstrokes and somewhat flattened perspective, the cris-crossing streets and stretching skyscrapers threatening to dissolve completely in the maelstrom of urban energy. We barely see actual people at all, but we don't need to — we can already feel them rushing about.
Through May 13. Childs Gallery, 169 Newbury St., Boston. Free. Visit site for more.
TALKS
Dr. Cornel West
With his charismatic, colloquial style and interdisciplinary approach, Cornel West defies the stereotype of humanist intellectuals as narrowly focused and socially detached pedants. In place of the baffling jargon of many of his contemporaries, he offers straight-on aphorisms like "Justice is what love looks like in public." At this talk he'll discuss race and culture.
April 26, 6 p.m. Cambridge Street Upper School, 158 Spring St., Cambridge. $20. Visit site for more.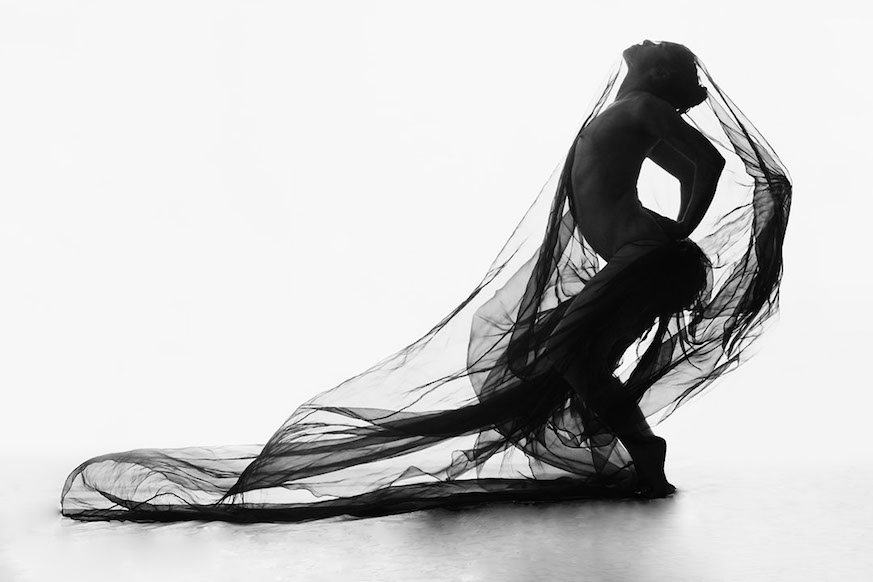 DANCE
Maureen Fleming
While we're filing this performance under "Dance", Maureen Fleming's mysterious, trance-like works, often using contortion and ethereal scarf work and deeply influenced by the Japanese Butoh style, are very much her own creature, not fitting comfortably under any label. Here she'll perform her multimedia piece "B. Madonna", combining text, piano and accordion music and taiko drummer.
April 21 and 22. Institute of Contemporary Art, 25 Harbor Shore Dr., Boston. $40. Visit site for more.
MOVIES
Down Hear: The Films of Mike Henderson
Filmmaker Mike Henderson started as a painter and blues guitarist, and these practices deeply informed his films, leading to a unique vibe that his mentor Robert Nelson has compared to a cinematic form of blues. He often explores the black experience in these very short films. The title work, "Down Hear", addresses slavery, with Henderson himself done-up in whiteface.
April 22, 7 p.m. Harvard Film Archive, 24 Quincy St., Cambridge. $12. Visit site for more.