An art show for dogs is coming to Lower Manhattan — not by dogs, not about dogs, but meant to be enjoyed by dogs.
The first-ever dOGUMENTA brings 10 new works curated with the canine taste in mind to Brookfield Place from Aug. 11-13. Free and open to the public, the show features paintings and sculpturs at doggie eye-level that use the blues and yellows dogs can more easily see; several pieces also have smelly, audio and other canine-friendly components.
"We spoke with artists and those that we chose were ones able first to see through or imagine a dog's perspective," says Jessica Dawson, curator of "dOGUMENTA" and a lifelong art critic for publications like the Wall Street Journal and Village Voice.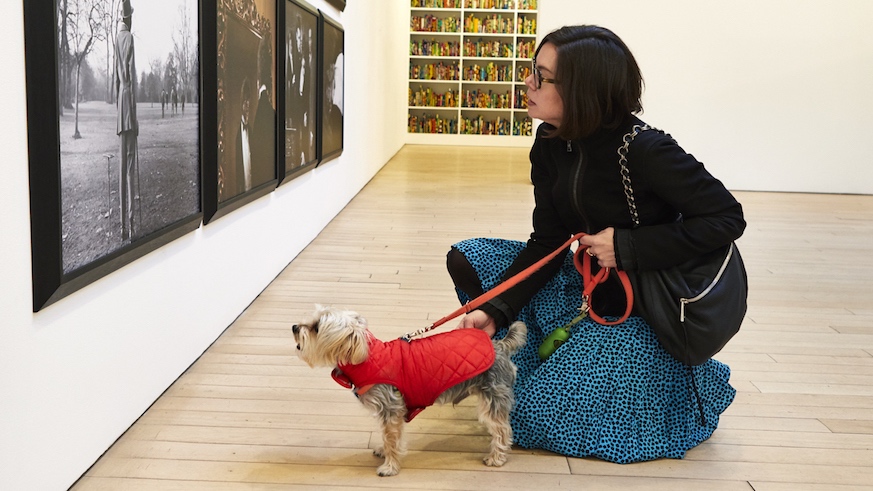 It also meant giving dogs a chance to participate in the art by doing what comes naturally.
"One of our artworks is a riff on Andy Warhol's Oxidation Paintings, which are colloquially known as the Piss Paintings because he was said to have urinated on the canvases," she says. "One of our artists, Paul Vinet, is creating a minimal sculptural object whose its surface is treated with pigment that when the dogs pee on it, the paint will change and create these beautiful patterns." 
In fact, "We'd welcome any mark-making at any point because it's a sign of 'I'd love to buy it at action' and it's a way to communicate. It's almost like art criticism for dogs." 
All this art enrichment for the canine kind is thanks to a rescue pup named Rocky that changed Dawson's life when she adopted him in 2013.
"I was actually feeling pretty overwhelmed by the press releases and the other voices in the art world, and frankly just that there was so much art to see," recalls Dawson.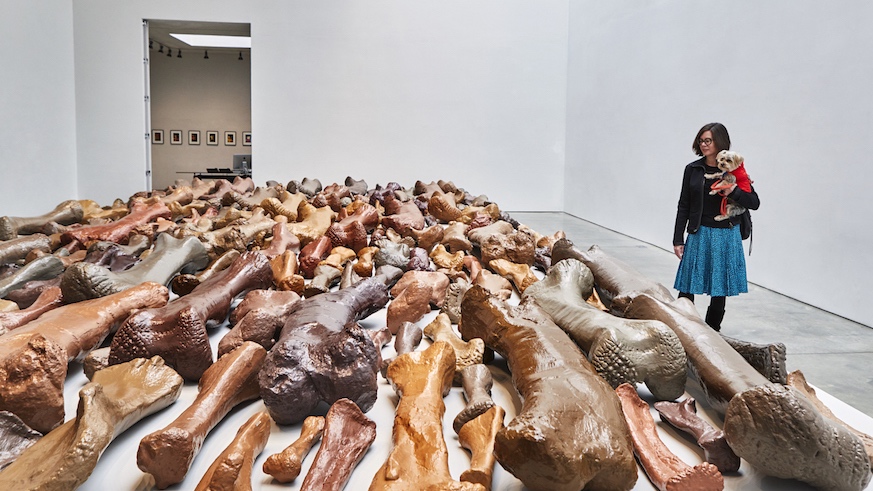 She started taking him to galleries with her "like any of my friends," and noticed his enthusiasm. "Rocky went straight up to the work and engaged with it directly, kind of went with his gut. That sort of fearlessless in the face of art, he never thought of a barrier between life and art it was all one to him."
Taking a cue from him and ditching the history and critical din, Dawson rekindled her love of experiencing art. 
It also led her to solve, even for just a little while, the modern problem haunting all of us.
"Rocky is in the moment," she explains. "In our modern life we are often on our phone or our thoughts are elsewhere, real joy can be found in interacting with whatever is in front of us."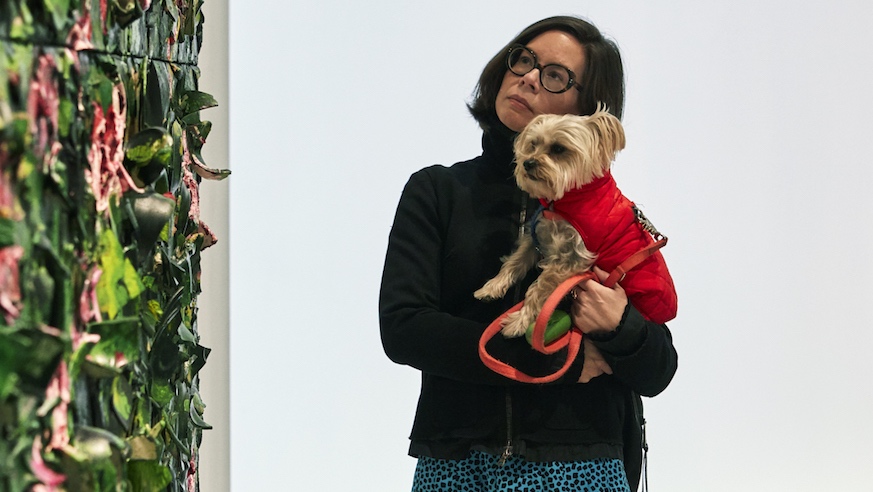 The whole point of art is to "make us think just a little differently about who we are, how we feel, what the world is about. So when we, like our dogs, are present with the work, we give ourselves the chance to have that 'Aha!' moment, and that's a pathway to joy."
And it's not just a new species that Dawson hopes dOGUMENTA, presented by Arts Brookfield, caters to.
"We're really seeing the show as an entry point for humans who may not be accustomed to seeking out contemporary art, so this is a way for a certain audience of bipeds to have their pup lead them to appreciate art in a new way."
If you go
dOGUMENTA
Aug. 11-13, 8 a.m.-1 p.m., 4-8 p.m.
Brookfield Place, Waterfront Plaza
230 Vesey St.
Free, artsbrookfield.com