Ever since Daenerys Targarean and Jon Snow crossed paths earlier this season Game Of Thrones, fans have been pulsating over the sexual chemistry between the pair. Which is more than a little weird as she is actually his aunt. But considering that neither knows that, and the show's history with incest, there's an increasing likelihood that we're soon going to have to shudder and squirm at their consummation. 
If Emilia Clarke gets her way, Daenerys will actually end up with someone other than the current King Of North. That's because the Game Of Thrones actress has teased who she wants the Dragon Queen to end up with, suggesting that Danerys's perfect man has actually been in front of her since the very first season. That's right, Emilia Clarke wants Danerys to end up with Ser Jorah Mormont. Probably. 
Emilia Clarke suggested as much during the behind the scenes clip for Game Of Thrones that followed its most recent episode Eastwatch. While she didn't come out and formally declare that she wants Danerys and Ser Jorah to ride out into the sunset on the back of a dragon together, she made did tease her allegiance to him.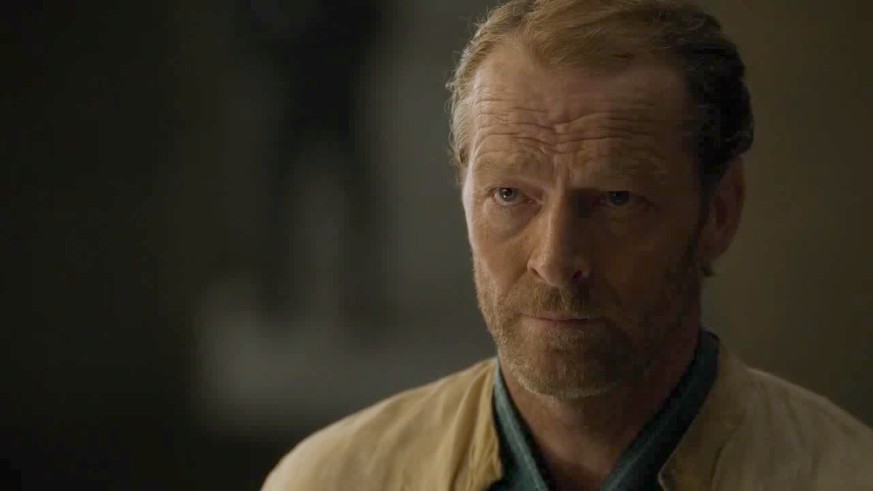 "The thing about Ser Jorah is that he has been the one from the very beginning," Emilia Clarke remarked. "I think he has an ability to see right through [Dany]." Emilia also insisted that the reunion of Dany and Jorah in Eastwatch, which occurs after Samwell Tarly managed to remove all of his greyscale, is "one of the most tender moments you'll see from Daenerys this season."
"She told him to go find a cure, and of course, he did. It's Ser Jorah, what else is he going to do? Go and mope? No! Going to die? No. He's going to fix himself." You can check out Emilia Clarke's comments regarding Ser Jorah below.
We'll be able to see if there's even more flirtation between Dany and Ser Jorah or Jon Snow when Beyond The Wall airs this Sunday, while the Game of Thrones season 7 finale will arrive on August 27.