Whether or not you're sad to see summer end, fall is always ready to charm you with spectacular displays of color as leaves turn from green to yellow to blazing red before bowing out for the year. So get ready for your leaf-peeping road trips because the map of when every state in the continental United States will reach peak fall foliage 2018 is here.
Created by SmokyMountains.com, the portal to the national park spanning North Carolina and Tennessee, the Fall Foliage 2018 Map shows the entire color-changing leaf cycle in every state of the continental U.S. thanks to an algorithm that analyzes data from the National Oceanic and Atmospheric Administration, from historical fall foliage trends to forecasts of expected temperatures and rainfall.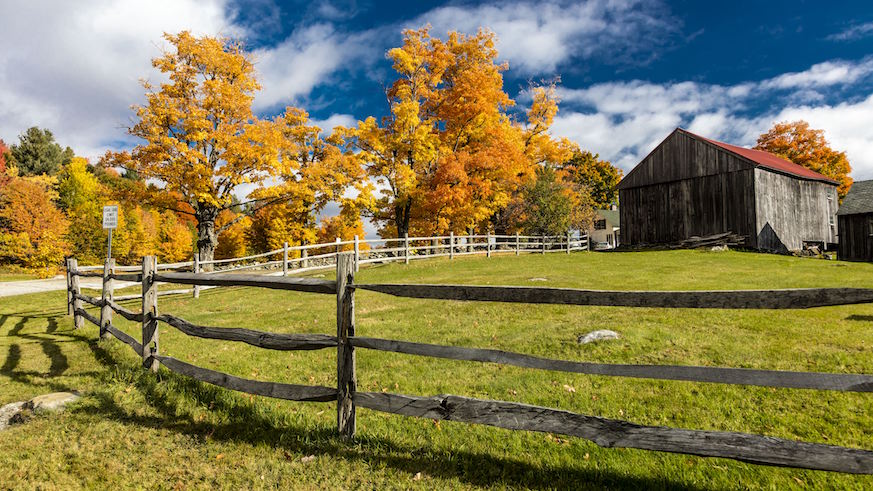 When does peak fall foliage 2018 arrive?
Because of heavy rains last summer, peak fall foliage arrived unusually early in mid-September. But the Fall Foliage 2018 forecast is for leaves to just begin their change around Sept. 17, with patches of color appearing in the Northeast, Upper Midwest and the Rocky Mountains. Most regions won't see that gorgeous crimson and gold crescendo, i.e. peak fall foliage 2018, until Oct. 1, with past-peak brown starting to take over the landscape around Oct. 22.
"Although simply entering rainfall, temperature data, elevations, and other data points into a model will never be 100% accurate, this combined with our proprietary, historical data drives our model to become more accurate each year," says Wes Melton, co-founder and CTO of SmokyMountains.com.
One thing to keep in mind is that because of all the weird weather we've been having due to climate change, like the wildfires in California while the Northeast grapples with historic rainfall, the peak fall foliage 2018 timeline could change. "Unexpected rainfall that falls well outside of expected trends can always change the peak foliage dates and brilliance," warns Melton.
Hopefully the Fall Foliage 2018 map will help you plan your road trips (and perfect hipster weddings) accordingly — just be sure to check the forecast first.