New York City traffic is no joke — the term gridlock was first coined here (to maybe no one's surprise) — and certain events can make it even more unbearable. For example, the UN General Assembly, which meets here this month, which is why the city is warning drivers of Gridlock Alert Days.
The New York City Department of Transportation has identified 16 days during the UN General Assembly and into the holiday season when New York City traffic is expected to be extra worse on city streets. 
DOT has long designated these busiest traffic days as Gridlock Alert Days, and head of the Assembly, the department is warning New Yorkers of when they might want to walk, take public transportation or bike rather than be stuck on the city's roads.
First, what is the UN General Assembly?
The General Assembly is one of the six main organs of the United Nations. The UN General Assembly is the only one in which all member nations have "equal representation," per the UN, meaning one nation gets one vote.
All 193 United Nations member states are represented in the UN General Assembly, which is a forum for these members to work together on issues covered by the UN Charter, such as "development, peace and security and international law," and oversee the budget of the UN.
The UN General Assembly meets annually in September at the United Nations headquarters in New York City.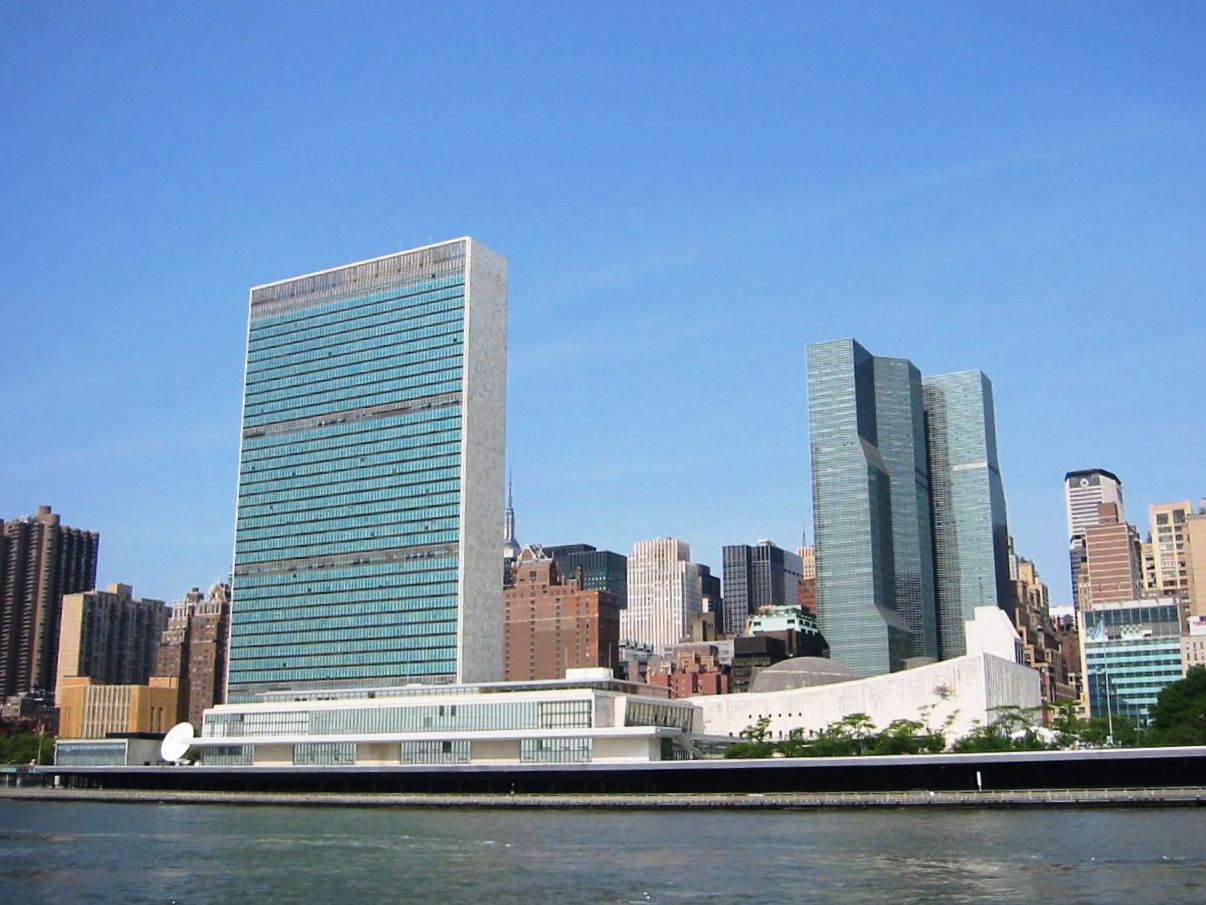 United Nations Headquarters. Photo: Wikimedia Commons
UN General Assembly and New York City traffic
According to the NYC DOT, "increased traffic volume and UN Assembly related street closures have a profound effect on the movement of vehicles in Midtown."
The department's Traffic Operations Division even concluded that the week of the UN General Debate includes the "most significant driving delays."
How much worse can New York City traffic really get? Well, during the UN General Assembly drivers can expect to see Midtown travel times up to three times longer than usual for that weekday, city officials say.
NYC Gridlock Alert Days 2018
The newly designated Gridlock Alert Days 2018, thanks to the UN General Assembly, are:
Monday, September 24
Tuesday, September 25
Wednesday, September 26
Thursday, September 27
Friday, September 28
Saturday, September 29
Sunday, September 30
Monday, October 1
Drivers will also want to try to avoid New York City traffic on these holiday Gridlock Alert Days, as well:
November 16, 21, 28
December 7, 12-14, 19-21
City officials say that those days will see extra traffic due to holiday shopping and travel as well as special event street closures. For the holiday Gridlock Alert Days 2018, Midtown traffic is expected to take twice as long as on a typical day.
For more information on New York City traffic and Gridlock Alert Days, visit nyc.gov/gridlockalert.