Families who have traveled to see their children play in the NCAA basketball tournament are learning a cruel lesson in capitalism after being hit with wildly gouged prices from San Antonio Airbnb hosts.
In a report issued by the diligence company AirbnbWATCH, they found that normally affordable housing prices have skyrocketed considerably in anticipation of this four-week long sporting event
One of the downtown San Antonio Airbnb apartments that the report found was initially priced at $888 for the duration of the tournament and has now been raised to more than $13,112 for the same amount of time.  AirbnbWATCH had made similar findings of grotesque inflation during such events as the Super Bowl and Mardi Gras.
Check out the full report and a list of ridiculous San Antonio Airbnb listings here.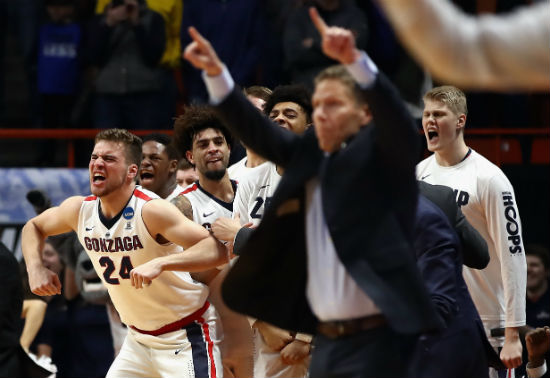 [Photo: Getty Images]
"Airbnb's price gouging was a dream killer for many football fans during the Super Bowl and a buzz kill to party goers during Mardi Gras. Airbnb is continuing that practice with folks looking to enjoy one of America's truly great sporting events, the College Basketball Final Four," stated Lauren Windsor, AirbnbWATCH's spokesperson. "Permitting their 'hosts' who, many times, let's be honest, are real estate professionals, to raise rent by these astronomical rates is a very worrisome precedent that Airbnb is setting at widely attended events."
So the question is: What gives, Airbnb?
Chris Lehane, Airbnb's Head of Global Policy and Public Affairs, tried to defend this kind of cavalier mentality in a recent article published in the San Diego Union-Tribune. "It's pretty clear that our hosts don't engage in gouging," he explained, adding "when demand for Airbnb increases, supply also tends to increase. When you look at big events, like for a Super Bowl weekend, there's maybe a twenty dollar increase."
Twenty dollars, huh? Tell that to all of the families who are spending their life savings by booking through Airbnb this month.
Updated: 
 
It should be noted that while rates have been jacked up for Airbnb prices in San Antonio, the hosts are the ones responsible for setting these rates, not Airbnb. The NCAA basketball tournament is such a large event and because of this, there is an increased demand to rent long-term and comfortable housing arrangements for this time period. It should also be noted that airbnbWATCH has been proven to have ties with the hotel industry and is set on bringing negative attention to Airbnb whenever it can.