Susan Jane Whitehas always had a sweet tooth, but that doesn't mean she's a sugar fiend. The Dublin, Ireland-based bestselling author of "The Extra Virgin Kitchen" used to devour everything and anything in her sight. But more than a decade ago, while White was a graduate student at Oxford University, a spat of immune-related flare-ups, from cramping to cold sores, severe exhaustion to psoriasis, caused her to change her eating habits.
The chronic illnesses that had her in and out of the hospital for testing and constantly on antibiotics led her to try an elimination diet. This not only eradicated her symptoms, but gave White a newfound calling as a nutritional chef — or a "nut," as she jokingly calls it. White's latest cookbook, "The Virtuous Tart: Sinful but Saintly Recipes for Sweets, Treats and Snacks," provides gluten-, refined sugar- and dairy-free dessert recipes to satisfy your cravings, while keeping your insides happy.
We spoke with the saucy 37-year-old author ahead of her February book tour in New York about how she "takes the hell out of healthy" and why we should all count nutrients, not calories.
Here's the big question: How do you make sweets taste good without using refined sugar, gluten or dairy?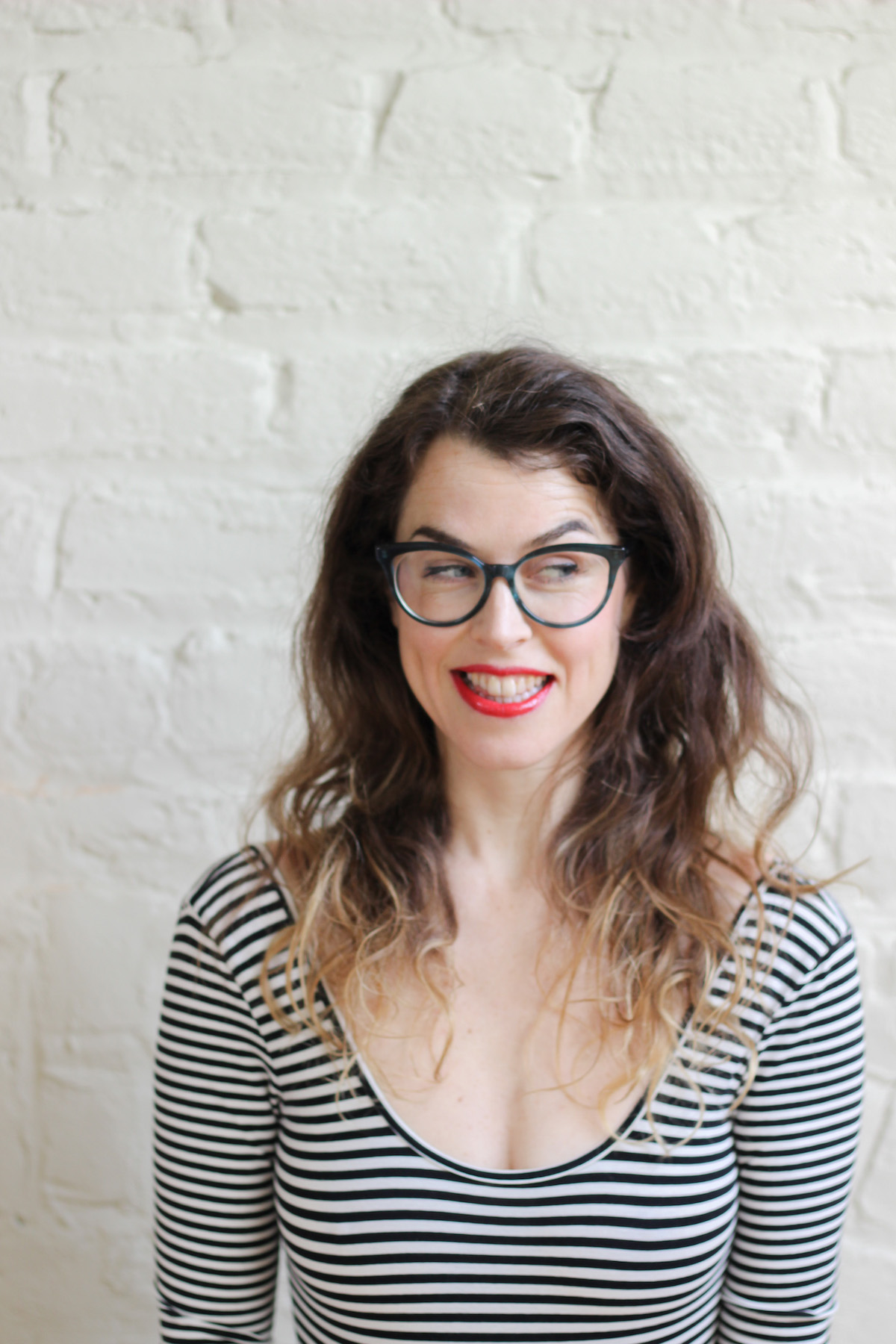 In your book's introduction, you write "it makes a lot of sense to count nutrients, not calories." Can you explain your thinking there?
Sure! You could reduce your calorie intake significantly just by eating jelly all day. But that's not healthy – you'd be doing your brain and your battery a huge disservice. So, for me, the idea of calorie counting is utterly bankrupt. It doesn't look after your body or your health in my opinion.
Focusing on nutrients will get you to your "happy place" much quicker! I'm not interested in size; I'm interested in happiness. I'm interested in performance. Treat your body like an athlete would – we've all got races to run, and hurdles to jump. I don't want to sabotage my own fuel supply! I've learned that food should give you energy, not take it away.
What in the heck are honuts? Do enlighten us.
The healthy donut –Honut! I call them honuts because every time I make them, I want to straddle the tray. Damn delicious things. Mine are inspired by the legendary Erin McKenna's vegan bakery; pumped with whole food flours, coconut blossom sugar and cinnamon-spiked apple sauce. I came up with them so I could flirt with my vegan Pilates instructor. [Recipe below]
Any other favorite dessert recipes to recommend to readers (perhaps for Valentine's Day)?
ThePomegranate Halvais good enough to make a devout friar feel like Ricky Martin. I make it with tahini, coconut oil, maple syrup, flaky sea salt and vanilla, then I parachute a flurry of pomegranate seeds on top. Outrageously tasty stuff. Once the halva freezes, the pom seeds look like teeny rose petals.
Release your inner health bitch. You know it's in there.
See Susan Jane White launch the U.S. edition of "The Virtuous Tart" at Rizzoli Bookstore, Monday, Feb. 13, from 6:00-7:00 p.m.
Recipe for Honuts, courtesy of Susan Jane White and Roost Books, below:
HONUTS—THE HEALTHY DONUT
This recipe is based on the classic donut from Erin McKenna's Bakery NYC, a gluten-free bakery that FedExes donuts across the country to breathless celebs. I know it seems like an intemperate amount of ingredients to purchase, but you'll be guaranteed year-round honuts and happiness. Admittedly, these honuts flirt with their own mortality after six hours. Best to eat them straight away, like at a picnic, movie night, or children's party.
3/4 cup (100 g) coconut sugar, rapadura or jaggery
3/4 cup (90 g) brown rice flour and/or sorghum flour
1/2 cup (80 g) potato flour
1/3 cup (40 g) chickpea flour
4 tablespoons arrowroot
1 tablespoon ground cinnamon
2 teaspoons baking powder
1/2 teaspoon xanthan gum
Pinch of sea salt flakes
Just under 3/4 cup (160 ml) hot water
Just over 1/3 cup (90 ml) coconut oil, melted
6 tablespoons apple purée
1 teaspoon vanilla powder or extract
Makes 10–12 donuts
We are going to bake these donuts instead of deep-frying the bejesus out of them, so start by preheating your oven to 350°F (180°C).
Using some of your melted coconut oil, brush two six-mold donut trays and set aside. I have only one donut tray, so I end up doing two batches, which works just fine.
Spin all the dry ingredients together in a blender or food processor. Now add the wet ingredients: your hot water, melted coconut oil, apple purée, and vanilla. Blitz until sumptuous and smooth.
Drop spoonfuls of batter into each donut mold. Use your spoon to drag the batter around the ring.
Bake for 20 to 22 minutes. Let the donuts cool in the mold for 5 minutes before releasing them with a silicone knife.
Eat them hot, for a head-to-toe sensation. I dip them these into an icing made with cacao butter, maple syrup, and beetroot powder.