Pour one out for the homies: good looking people Dominic Cooper and Ruth Negga have broken up. And I gotta tell you: This one cuts deep, man. Page Six reports that the couple has amicably split — don't they always? — and remain friends. A source close to the former couple says the romance "ran its course and the two are moving on." Bummer.
Cooper, 39, and Negga, 36, first met in 2009, while working on the play Phedre for the National Theater in London. Being two very attractive people with big, symmetrical faces and similar ambitions, they started dating in 2010, which we can all agree was a much simpler time, generally speaking.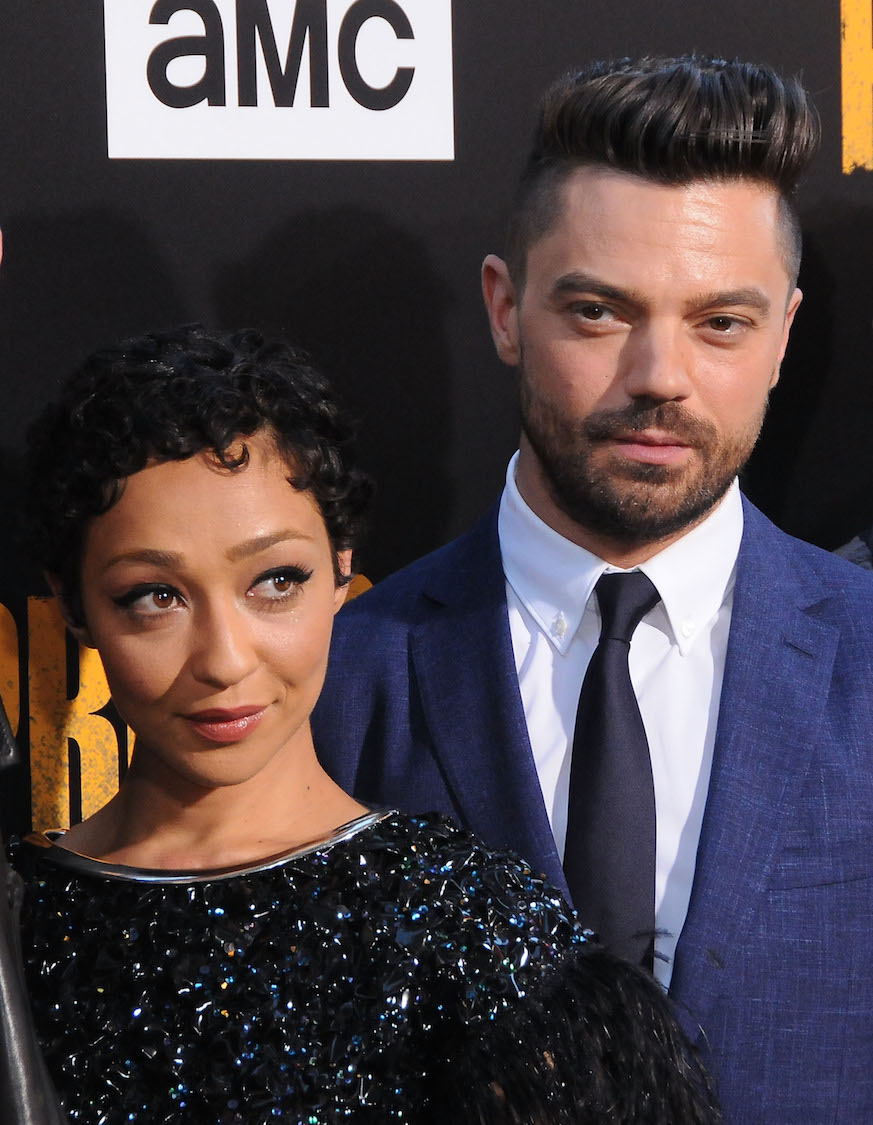 The criminally good looking former couple at the premiere of Preacher Season 2. I'm not crying, you're crying. Getty
Since then, Amanda Seyfried's ex-boyfriend and the Oscar nominated actress have collaborated many more times, including the 2016 film Warcraft, and the AMC series Preacher. Last year, Negga told The Edit that she quite enjoyed working with her beau on set, too. "It would be so lonely if he wasn't there," she said. "People say, 'Never go out with an actor.' But if you were with someone with a normal job, and one of you had to go away, how would that work?" I don't know, Ruth! I really don't know.
What I do know is that 2018 is turning out to be the year where every damn body breaks up. We already knew love was dead — but perhaps it is now time to kill all hopes and dreams as well.