Warning: There are Game Of Thrones season 7 spoilers ahead, so please don't read on if you haven't watched them.
Game Of Thrones fans don't need much to start a fan theory. Earlier this week just the sight of The Hound pulling out his sword immediately incited rumors that Sunday's finale will finally give us the long anticipated Cleganebowl.
So it's little wonder then that the complete omission of Daenerys Targaryen (Emilia Clarke) from the Game Of Thrones season 7 finale trailer (episode name The Dragon And The Wolf) has already led to rampant speculation. Daenerys isn't in any of the promotional pictures for the finale, either, which is even more surprising when you consider that the episode's title makes an overt reference to her.
Game Of Thrones fans now have a theory for why that is, as they believe that Daenerys' entrance is going to be so spectacular and spellbinding that HBO is keeping every little detail of it hidden from view until Sunday. Daenerys' potential entrance into King's Landing has actually already been teased on the show, as it has been heavily speculated that the Queen will fulfil a long touted fantasy and ride into the city on the back of Drogon.
It was the increasingly unnerving Bran that previously envisioned a dragon flying into King's Landing, something that he mentioned in both Game of Thrones season 4 and then again in season 6. If it turns out to be true, then Bran will have at least gained a little forgiveness for his frankly rather creepy comments to his older sister Sansa regarding her wedding night earlier this season.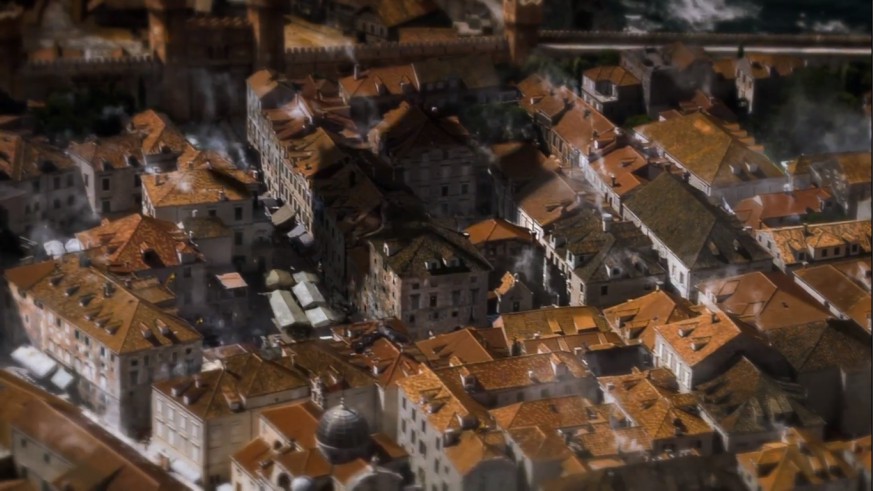 But fans aren't just eagerly anticipating the sight of Daenerys riding Drogon into King's Landing. They will also already be fantasizing about the garment she's wearing when she does so, especially since the dress she wore in last week's episode when she rode in to save Jon and his merry gang beyond the wall caused such an online kerfuffle.
You can check out the Game Of Thrones season 7 finale trailer below.
The Game Of Thrones season 7 finale, The Dragon And The Wolf, will air on Sunday August 27 at 9pm EST on HBO.