The coveted McGold Card gets you free McDonald's for life, but only a select few can enjoy these perks. Now, the company is giving one lucky customer a chance to join this very exclusive club.
"The McGold Card dates back to 1965, when a McDonald's owner/operators awarded one of its most loyal customers with free McDonald's for life, which became the McGold Card," a spokesperson told Thrillist this week. "It's a very elusive and secret society. Only a handful of the most dedicated McDonald's fans have been granted McGold Card access."
For instance, Bill Gates can get free McDonald's. (Because, of course.)
Actor Rob Lowe also has a McGold Card, according to TODAY, but it's only good for a limited time in Santa Barbara and Goleta, California. Warren Buffett can reportedly get free McDonald's too — though he can't use it outside of Omaha, Nebraska.
Imagine being a member of this McGold Card holders society.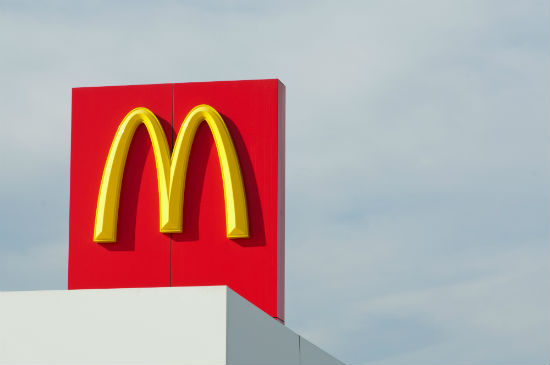 How to get free McDonald's for life
To enter to win free McDonald's, download the McDonald's app — available for Android and iOS — and place an order via Mobile Order & Pay. One order equals one entry, and you're limited to one entry per day.
This sweepstakes starts on Friday, August 10 at 12:00 a.m. local time and ends August 24 at 11:59 p.m. local time. (So, starting August 10, you can literally order one meal for the next two weeks if you really want to).
To enter, you must be a U.S. resident and at least 13 years old.
Legend becomes reality when one person wins FREE McDonald's for life! Order w/ Mobile Order & Pay on our App 8/10-8/24 for a chance to win. More info – https://t.co/a24BCT2jpA. No purchase necessary, see rules to enter via email. pic.twitter.com/8DWpCIsA5Y

— McDonald's (@McDonalds) August 8, 2018
You can also enter to win by email, instead of through the app.
"Enter w/o purchase by sending an email to [email protected] with only the date (mm/dd/yy) you are sending the email in the subject line and your first/last name in the body of the email," states the fine print. 
A McDonald's representative verified that this information about the two forms of entry is correct, adding: "Regardless of method, limit one (1) entry per day."
For more on this sweepstakes, click through to the McGold Card page.
What you'll win
A random drawing will occur "on or about" August 29, and the winner will be notified by email or through the McDonald's app. If chosen for free McDonald's, you'll receive the following, per the sweepstakes page: 
The winner, subject to verification, will receive McDonald's food for Life (for the winner only), up to two meals per week for 50 years, awarded as a $1,000 credit on winner's McDonald's App and $35,400 cash, plus $15,600 to offset taxes on the prize, awarded as a check for $51,000.
The winner of this free McDonald's deal will also receive a gold-plated (reportedly 24-carat) phone case with their name etched on it. How do you like them apples — I mean, McNuggets?