The annual list of the World's 50 Best Bars for 2017 is here, and New York may have lost the top spot but it's still got plenty to brag about. After the votes were tallied from 500 industry experts in the spirits world, the venerable NoMad Bar was named the best cocktail bar in America and No. 3 overall in the world.
Former best bar (2016) The Dead Rabbit dropped to No. 5 this year, but its sister bar BlackTail made the list as the Best New American Cocktail Bar after only a year of slinging Havana-inspired cocktails in Battery Park.
But it's not enough to know where to go — you've got to know what to order to experience the best of each bar. We've got your primer on each of our local winners and their signature drinks.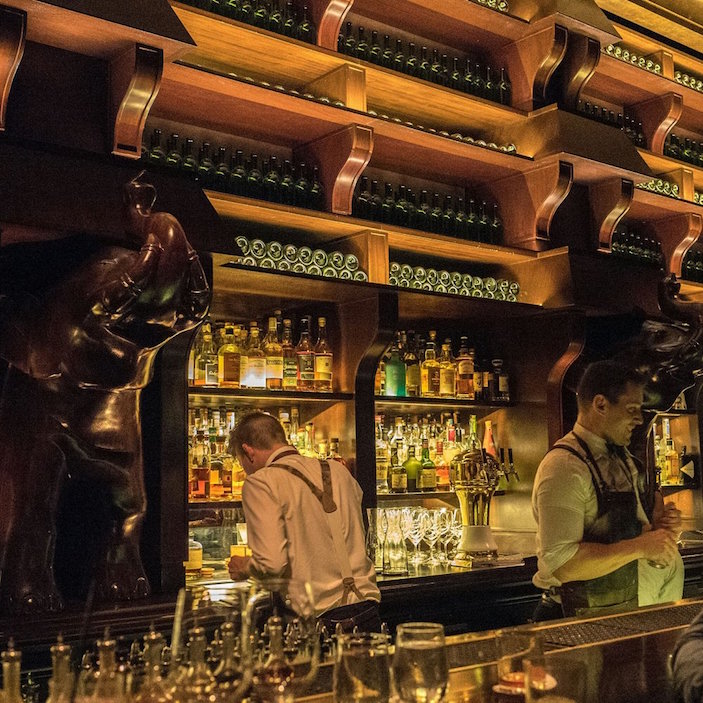 3. The NoMad Bar
As known for its non-alcoholic mocktails as the elegant concoctions from behind the bar, The NoMad Bar takes its location within a hotel as a calling to make sure everyone is well taken care of.
"Our menu changes seasonally, so I wouldn't say that we have a signature drink per se, but one of our biggest crowd-pleasers is The Start Me Up," says Leo Robitschek, managing partner of food & beverage at the NoMad. "It's a split-base whiskey and rum sour variation with a hint of Strega Liqueur, that is layered with flavors of ginger, herbs and honey."
It's the only cocktail that's always remained on the menu because "it transcends seasons, and was inspired by my mother's cure-all concoction that she would prescribe to bring me back to life. It goes down easy and comforts everyone with familiarity."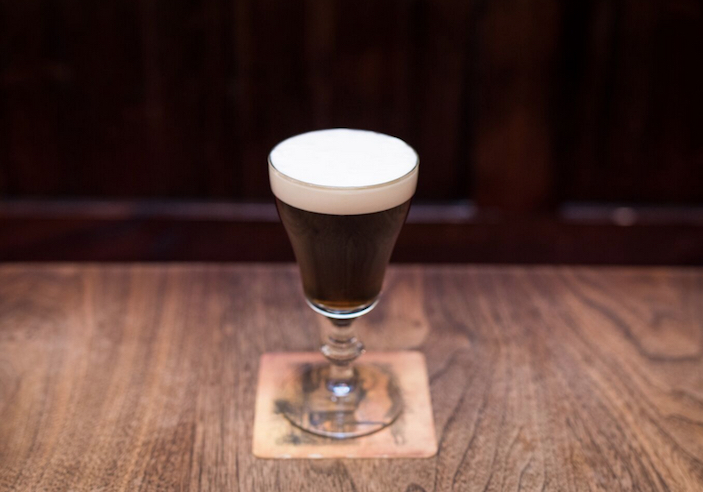 5. The Dead Rabbit
True to its Irish roots, the Financial District's whiskey-focused bar The Dead Rabbit takes pride in its Irish Coffee. Co-founder and head bartender Jack McGarry says it's the drink he's proudest of.
"We sell between 400-700 a week, and every one is consistently beautiful," he says. "We worked extremely hard to get this right with preparation and execution methods. I could go on and on about that, but come in and experience it for yourself. We serve the best Irish Coffee in the world. Try it and tell me I'm wrong."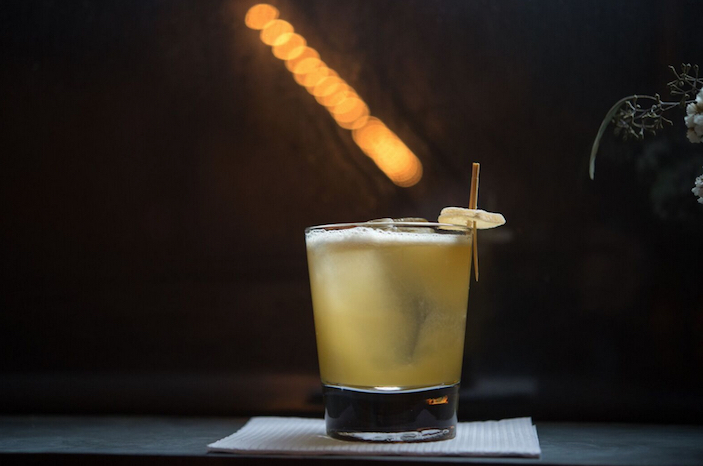 8. Attaboy
Sam Ross and Micky McIllroy run a special kind of bar in Attaboy — it's not just that the cocktails are solid, as they should be from two former Milk & Honey bartenders. Their low-key speakeasy shuns the loud, garish trappings of many new bars to maintain its casual cool and intimate setting.
"Attaboy (formerly Milk & Honey) is known for a lot of modern classics that can be found replicated around the world such as a Greenpoint, Paper Plane, American Trilogy and the Maids," they say. Translation: You can't go wrong with trusting whoever is behind the bar.
That said: "The Penicillin would probably be our most popular request at our menu-less bar though."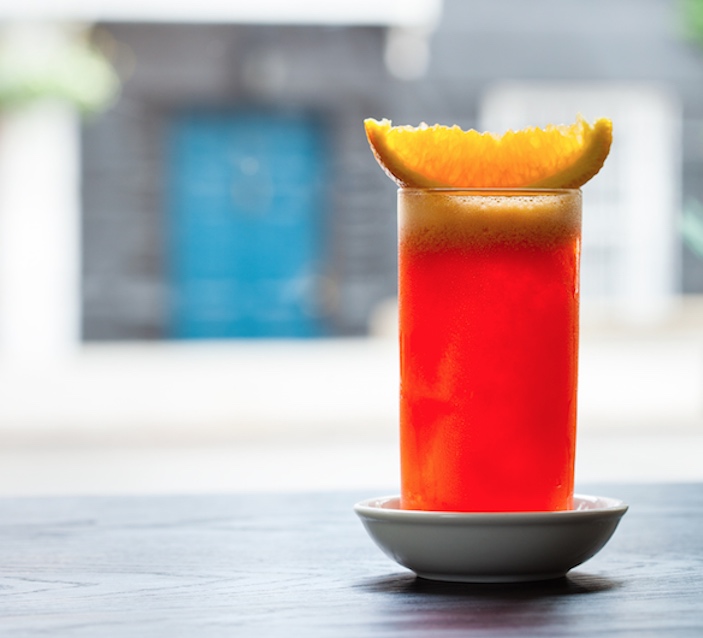 16. Dante
When the 100-year-old Dante underwent a thorough revamp in 2015, the scepticism was justified but ultimately needless. What the new team from Avroko (Beauty & Essex) did is update the decor by a few decades while creating a bar program that tips its hat to history.
The Garibaldi is a simple mixed drink made with just Campari and fresh squeezed orange juice common throughout Italy. "That doesn't sound that revelatory in today's market, but this was a complete game-changer 15 years ago when fresh juice wasn't as common in bars," says bartender Naren Young.
"This is not a drink we claim to have invented, but it is one we believe we've perfected. And that is because of the type of juice we extract from a very high speed machine that essentially pushes air into the juice. It's what we've coined 'fluffy' juice, a term and technique that is now being copied all over the world. Plus we have a very simple but striking presentation of the finished drink."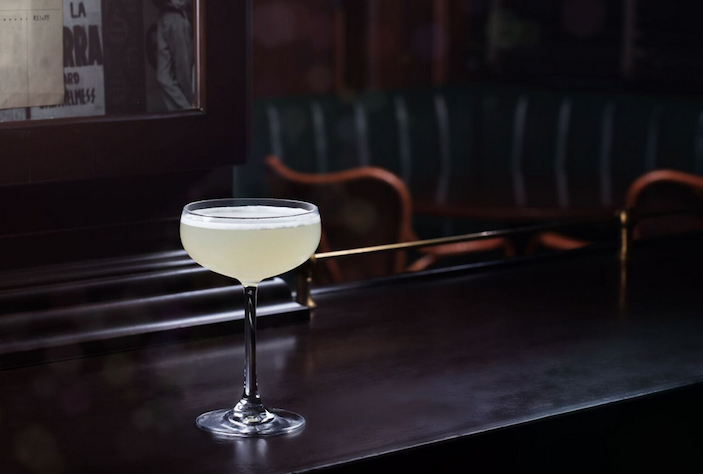 32. BlackTail
"As a Cuban-American bar, we need to ensure The Daiquiri is perfect," says Jesse Vida, the head barman at BlackTail. Inspired by Hemingway's love of the Caribbean island, the spinoff bar by the Dead Rabbit team cracked the list in its first year by keeping true to its tropical roots.
"The Daiquiri at BlackTail is the true staple of our drinks program," says Vida. "When a guest sits down, they are greeted with a frozen welcome daiquiri, as an introduction to the bar. We offer six variations of the daiquiri on our menu including the Hemingway, coconut and pineapple. We have a menu of 50 intricate and complex cocktails, but we put a lot of effort into perfecting the simple things, like a well-made classic."
42. Mace
The spice-centric drinks at the East Village's Mace pack as much drama into their assembly as the flavors. The crowd-pleasing bartenders and smooth drinks keep this small bar buzzing — swing by before the last week of November, when the menu and decor flip to Christmas through the end of the year.
"Mace has been on our menu since the opening," says beverage director Nico de Soto. "It's a perfect blend of acidity (orange), earthiness (beet juice), bitterness (Aperol) and a nutty sweetness from the young coconut. A spray of mace tincture adds a nice peppery finish. It's complex but easy to order; a drink that suits everyone."