This Sunday, TV sets and streaming screens across America will be tuned to Super Bowl 2019. While the New England Patriots and Los Angeles Rams square off for the coveted Super Bowl LIII rings, plenty of other TV and movie options will be available to watch. Here are just a few of the options available to everyone from Netflix subscribers to cable diehards.
What to watch instead of Super Bowl 2019
The ABC Murders (Amazon Prime)
Based on the Agatha Christie novel of the same name, The ABC Murders stars John Malkovich as the famous literary detective Hercule Poirot. The story follows Poirot as he tries to solve a series of murders throughout Britain that are being committed by someone who's using the country's railway system. The limited series premieres Feb. 1 and stars Rupert Grint, Andrew Buchan, Anya Chalotra, Eamon Farren, Jack Farthing, Tara Fitzgerald, Shirley Henderson and many more.
Russian Doll (Netflix)
Co-created by Natasha Lyonne, Amy Poehler and Leslye Headland, Russian Doll stars the former as a young woman named Nadia who's having difficulty coming to terms with her life. A party meant to celebrate it, however, quickly becomes as surreal as it is comedically dangerous when she begins to experience it over and over again. All episodes of Russian Doll premieres Feb. 1.
Into the Dark: Down (Hulu)
The latest episode of Hulu and Blumhouse's horror anthology series Into the Dark, Down, follows a pair of office workers, Guy (Matt Lauria) and Jennifer (Natalie Martinez), who get trapped in an elevator over a long Valentine's Day weekend. What at first promises to be a romantic connection ultimately turns dangerous and horrifying when the two turn on each other. This episode premieres Feb. 1, while previous entries are already available to stream.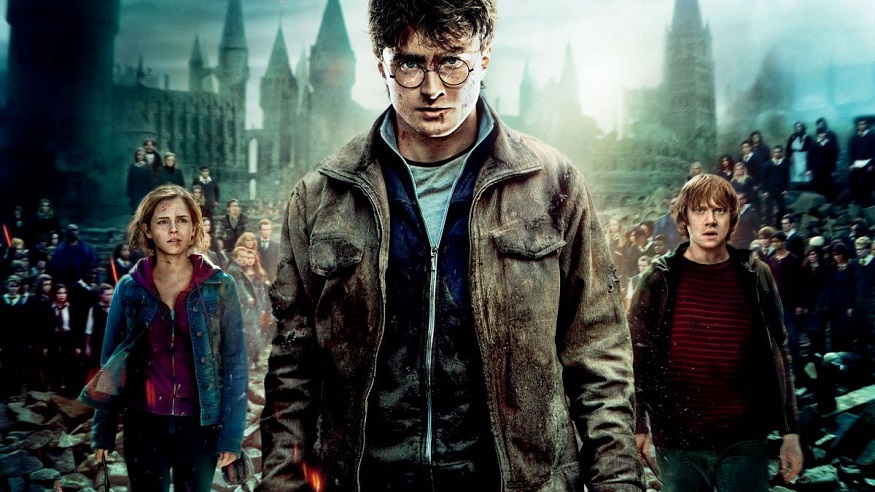 What to watch instead of Super Bowl 2019
Puppy Bowl XV (Animal Planet)
Animal Planet's annual alternative to the Super Bowl telecast returns in the form of Puppy Bowl XV. Although it's actually airing at 3 p.m. ET, which is four full hours before the Super Bowl 2019 telecast, dog fanatics are encouraged to tune in before and after it's broadcast. Per usual, the "playing field" will consist of "players" recruited from various animal shelters. Young kangaroos will serve as the sideline cheerleaders and kittens will occupy the stands.
Kitten Bowl VI (Hallmark)
Not one to be outdone by Animal Planet, the Hallmark Channel has been broadcasting its own Super Bowl alternative for the past few years. Dubbed the Kitten Bowl, this year's version will premiere at 2 p.m. ET, an hour before the Puppy Bowl. Much like its Animal Planet counterpart, Hallmark's TV event is fueled by adoption candidates from animal shelters across the country and encourages viewers to donate or adopt pets.
Harry Potter movie marathon (Syfy)
If you're feeling a bit more rambunctious, there's always the troll's option for Super Bowl 2019. Syfy is airing a Harry Potter movie marathon all weekend and the final three films (The Half-Blood Prince and The Deathly Hallows Parts 1 and 2) are scheduled for Sunday. So take a page out of Daniel Radcliffe's book and root against Tom Brady's Patriots by cheering on the students of Hogwarts instead of the NFL's hodgepodge of multi-million dollar commercials and occasional gameplay.