After a bit of a scare that the highly praised sitcom would bite the dust due to low ratings, Last Man on Earth season 4 was confirmed and is now just around the corner.
The Fox post-apocalyptic comedy from executive producers Will Forte, Chris Miller, Phil Lord, Seth Cohen, Erik Durbin and Andrew Bobrow hasn't been pulling in the numbers the network expects, especially in a coveted Sunday night timeslot. That's not to say that the number of views have been terrible, though. The series has just been a bit stagnant in the middle of the road, playing jump rope with the 2 million mark throughout season 3.
For fans, though, there's something irresistible about the series, centered around Phil (Tandy) Miller (played by Will Forte), who thinks he's the last man on Earth following a sweeping cataclysm.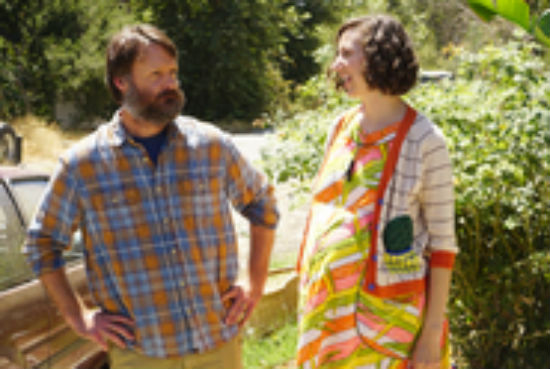 Fans might be excited to learn that Chris Elliot (Lily's dad on How I Met Your Mother) will guest-star in episodes of Last Man on Earth season 4 — yes, we said episodes, as in more than one — as a castaway named Glenn living on a deserted island, EW learned. Just don't look for him in the premiere; you'll have to wait until the second episode of the season to catch his character.
But he's not the only guest star you'll be seeing in the fourth season. Kristen Wiig, who first appeared in season 3 as a socialite named Pamela who turned into a crazy bunker lady, will be back for at least three episodes, including the season 4 premiere.
Where did season 3 leave things?
The country's nuclear plants started to melt down, prompting the group of survivors to decide that a life at sea was probably their best bet. But it's telling when nuclear meltdowns aren't the most shocking part of a TV series.
Instead, what really had fans clamoring for more was the showdown that happened between Phil and Pat, an old enemy, at a marina in L.A. As Phil gives his scrappy group a speech, Pat shows up brandishing a shotgun, clad in a Hazmat suit. The last moments of season 3 saw Pamela show up and kill Pat (Mark Boone Junior) just as he was getting ready to shoot Phil. Now that's a cliff-hanger — and the perfect place for season 4 to pick up.
So, when does Last Man on Earth season 4 start?
You can catch the first episode of Last Man on Earth season 4 on Sunday, October 1 at 9:30 p.m. EST on Fox.